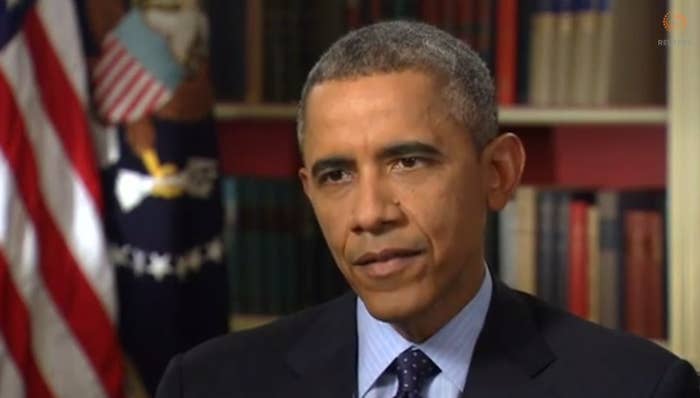 President Obama told Reuters in an interview Monday that Iran must halt its nuclear program for at least a decade if it ever hopes to see sanctions ease.
Obama's comments came ahead of a March deadline for a framework on a final agreement with Iran over its nuclear program, and one day before Israeli Prime Minister Benjamin Netanyahu addresses Congress, who opposes the deal.
"If, in fact, Iran is willing to agree to double-digit years of keeping their program where it is right now and, in fact, rolling back elements of it that currently exist ... if we've got that, and we've got a way of verifying that, there's no other steps we can take that would give us such assurance that they don't have a nuclear weapon," Obama told Reuters.
Arch-rival Israel and other critics of the potential deal say the U.S. is too eager to enter into an agreement at the risk of allowing Iran to eventually develop nuclear weapons.
The White House has denied reports that a potential deal would allow Tehran to slowly ramp up its nuclear program after the freeze.
Speaking to Reuters at the White House, Obama said the goal is to make sure "there's at least a year between us seeing them try to get a nuclear weapon and them actually being able to obtain one."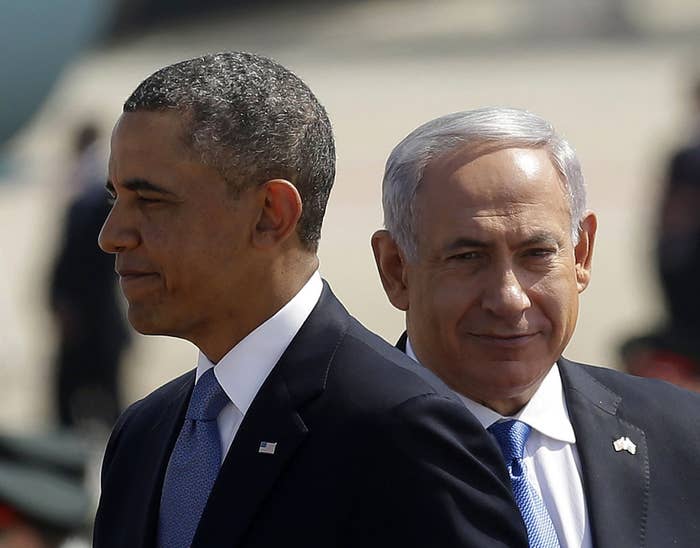 Obama's comments appeared carefully timed ahead of Netanyahu's planned speech to Congress opposing a potential deal with arch-rival Iran.
The president criticized Congress for hosting the speech just two weeks before Israel holds its election because "it makes it look like we are taking sides."
Netanyahu, for his part, has defended his decision to accept the invitation of Republican leaders to talk as an important chance to lobby on behalf of his nation as talks on a potential deal with Iran gain possible steam.
Despite hears in Israel that Netanyahu's speech might harm U.S.-Israel ties, Obama on Monday told Reuters that he didn't think it would be "permanently destructive."
Obama also criticized a plan by some in Congress to impose additional sanctions on Iran if a deal isn't reached by June 30.
"I'm less concerned, frankly, with Prime Minster Netanyahu's commentary than I'm with Congress taking actions that might undermine the talks before they're completed," he said.