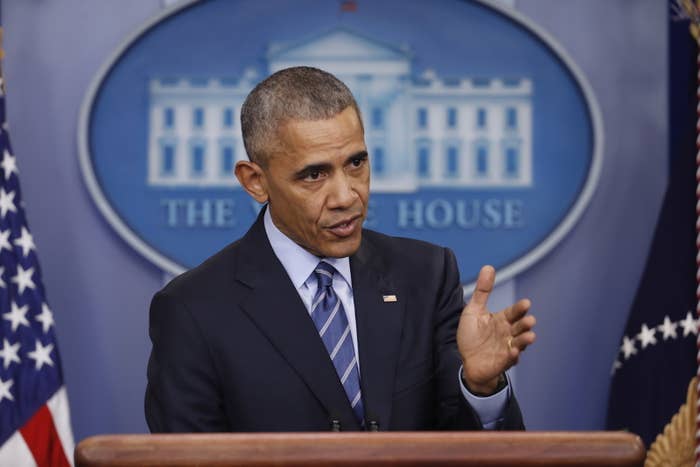 President Obama on Friday was unequivocal in his stance that the Russian government attempted to influence the presidential election by hacking Democratic Party officials, issuing a stern warning to Moscow.
"Our goal continues to be to send a clear message to Russia and others not to do this to us, because we can do stuff to you," he said.
Obama did not elaborate on what exactly that "stuff" would be, but reiterated earlier comments that some of it may not be publicized.
"Some of it we will do publicly, and some in a way they know, but not everybody will," he said.
His White House briefing with reporters comes one day after he told NPR that when any foreign government tries to impact the integrity of US elections, "we need to take action and we will — at a time and place of our own choosing."
Obama on Friday also said it was important that officials guard against further attacks on the integrity of US' democracy.
"It is important for us to review all elements of that and make sure we are preventing that kind of interference from cyber attacks in the future," he said, while calling on his successor, Donald Trump, to ensure US elections are protected against "possible foreign influence."
He assured the public, however, that while the hack and leaked emails may have influenced voters, the actual election system was not breached.
"When I met Putin I talked to him directly and told him to cut it out, and that there would be serious consequences if he did not, after that, we did not see further tampering of the election process," Obama said.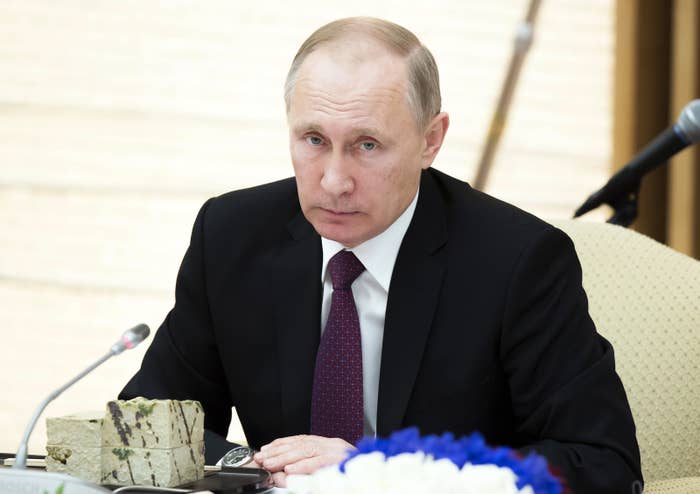 The Obama administration has said that the Kremlin-backed hack of Democratic party officials' emails must have happened with the approval of Russian President Vladimir Putin, pointing to a CIA intelligence assessment in October that asserted "only Russia's senior-most officials could have authorized these activities."

FBI Director James Comey and Director of National Intelligence James Clapper have also backed the assessment, the Washington Post reported Friday.

However, the CIA has not publicly shared specific information to back the assessment up, despite calls from lawmakers on Capitol Hill to do so.
Putin's spokesman, Dmitry Peskov, on Friday also called on the US to either produce hard evidence or stop the accusations.
"They should either stop talking about that, or produce some proof at last," Peskov told reporters, according to the Associated Press. "Otherwise it all begins to look unseemly."
Hillary Clinton this week also blamed her electoral defeat on Russia's interference, citing Putin's "personal beef" against her.

Obama took Republican voters to task for buying into Trump's positive rhetoric regarding Putin and Russia, saying "Ronald Reagan would roll over in his grave."
"How did that happen? It happened in part because for too long everything that happens in this town, everything that's said, is seen through the lens of, 'Does this help or hurt us relative to Democrats or relative to President Obama?'" he said. "And unless that changes, we're going to continue to be vulnerable to foreign influence because we've lost track of what it is that we're about."

Meanwhile, the chairman of the Senate Intelligence Committee, Republican Sen. Richard Burr, said Friday that Congress will review "the cyber activity directed against our nation by the Russian government, both as it regards the 2016 Election and more broadly."
The news conference is Obama's final one of the year before his family leaves for Christmas vacation in Hawaii. It was briefly interrupted when someone in the press corps had to be helped out of the cramped room, apparently after fainting.