Here is a cross-country runner literally getting run over by a deer.
The victim in this case is Justin DeLuzio, a senior at Gwynedd Mercy University who was competing in an 8K race Saturday in Center Valley, Pennsylvania.
Let's watch the incident in real time:
DeLuzio, who sustained bruises, was able to get up and continue running the course.
Meanwhile, the deer that struck DeLuzio in the stomach has not been identified.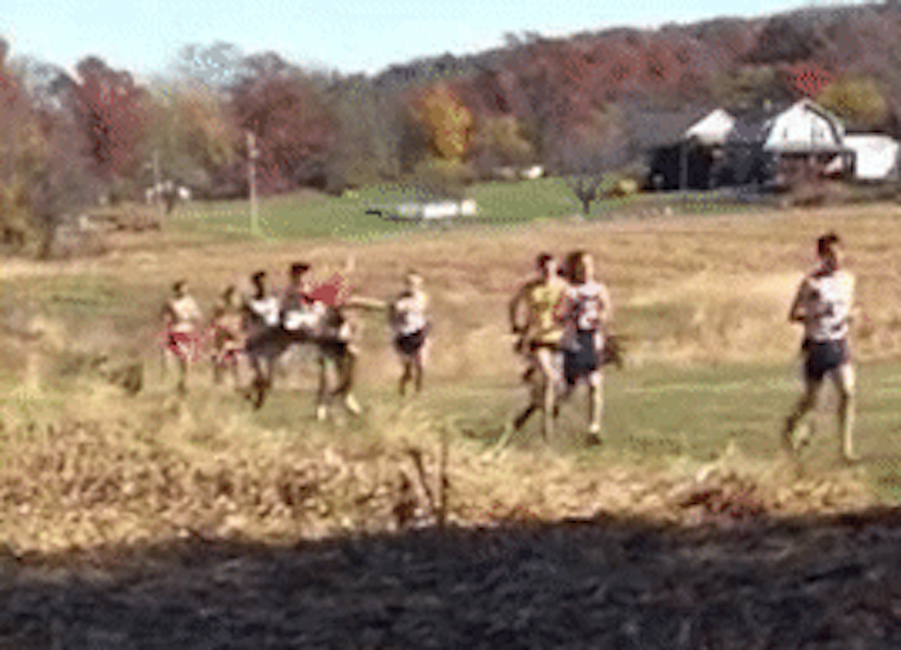 Watch the entire incident, which was posted by Facebook user Eric Bologa, here: