Nebraska And Oklahoma File Lawsuit To Overturn Colorado's Legal Marijuana Law
Colorado's attorney general vowed Thursday to vigorously defend its voter-approved law legalizing the sale of marijuana if the U.S. Supreme Court takes up the case.
The attorneys general for Nebraska and Oklahoma filed a lawsuit Thursday, asking the U.S. Supreme Court to overturn Colorado's voter-approved law that legalized the sale of marijuana this year.
Nebraska Attorney General Jon Bruning told reporters Thursday that federal law "undisputedly prohibits the production and sale of marijuana," and that by legalizing it, Colorado "has undermined the United States Constitution."
Authorities have complained that marijuana sold legally in Colorado has been crossing state lines where it is illegal and, they say, having an adverse effect on their communities.
Colorado Attorney General John Suthers said the lawsuit wasn't a surprise but vowed to vigorously fight it should the Supreme Court decide to hear the case.
"Because neighboring states have expressed concern about Colorado-grown marijuana coming into their states, we are not entirely surprised by this action," Suthers said in a statement. "However, it appears the plaintiffs' primary grievance stems from non-enforcement of federal laws regarding marijuana, as opposed to choices made by the voters of Colorado. We believe this suit is without merit and we will vigorously defend against it in the U.S. Supreme Court."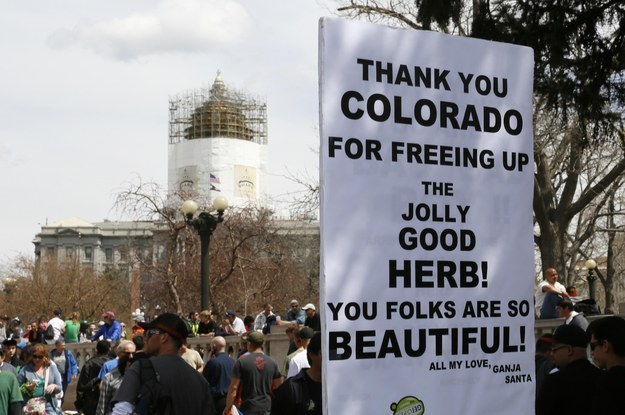 The lawsuit comes as the federal appetite for intervening in state matters over the legalization of pot has clearly waned.
The recent spending bill approved by Congress prevents the Department of Justice and Drug Enforcement Administration from using funds to interfere with state laws that legalize medical marijuana.
The provision in the spending bill merely reinforced the Obama administration's roughly yearlong policy of non-interference and comes amid growing acceptance of medical marijuana use across the nation.
So far, 32 states and the District of Columbia have legalized some form of marijuana for medical use.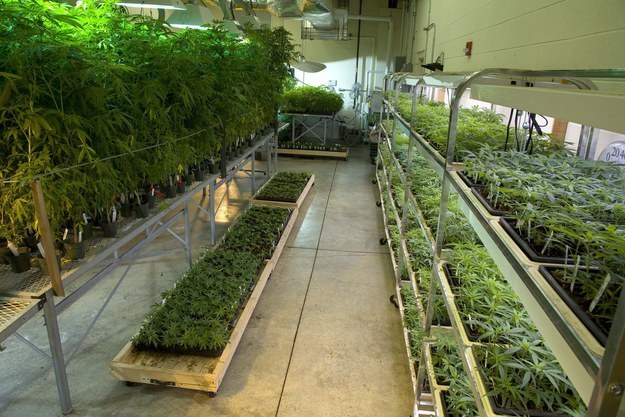 Colorado's law, however, went a step further this year, allowing recreational pot use.
Medical marijuana had been allowed in the state since 2000, but on Jan. 1, anyone over 21 was allowed to legally use cannabis.
Those with a Colorado-issued ID are allowed to purchase 1 ounce each time they go to a licensed pot shop. People from out of state are allowed to buy a quarter of an ounce.
The industry is strictly regulated. Marijuana businesses are required to record everything they do — from seed to sale — through a tracking system that was set up to ensure that pot does not flow out of the state. The businesses are also subject to an audit or inspection by the state Marijuana Enforcement Division at any time.