This is Rianna Medina, who police say was confronted on a cell phone video as she tried to steal packages from a front porch.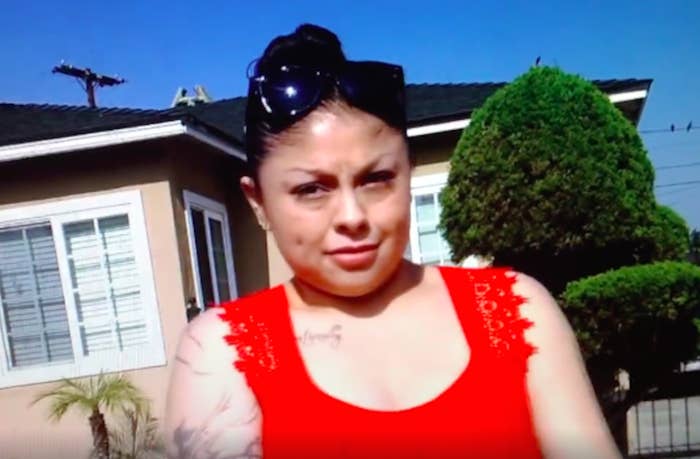 The homeowner who confronted the 20-year-old in Alhambra, California, captured the interaction on his cell phone, which police used to track her down.
In the video, the woman plays it cool as she rounds the corner holding two packages and the man tells her, "You know I live here."
As she approaches, a game of chicken ensues:
Man: "If I were you, I'd put that down."
Medina: "Why?"
Man: "Because those are my stuff. I live here. This is my house."
Medina's response, either out of panic or perhaps an attempt to call the homeowner's bluff, is...unexpected.
"I'm gonna call the police on you," the man responds.
After that, Medina straight drops the packages and casually walks away.
After the video was posted online by police, it didn't take long for Medina to be tracked down and arrested.
Alhambra police said on Facebook that detectives, working on tips, social media messages, and "old fashioned police work," located Medina at a motel in nearby Rosemead at around 1 p.m. Friday. She was taken into custody without incident.
The homeowner, who was not identified, confirmed to KTLA that, yes, the encounter was totally bizarre.
"I was like, man, this girl is crazy," he said. "I guess she got caught and she's mad about it."
Medina was booked on one count of felony grand theft, and her arraignment was set for May 17.
Watch the encounter here: