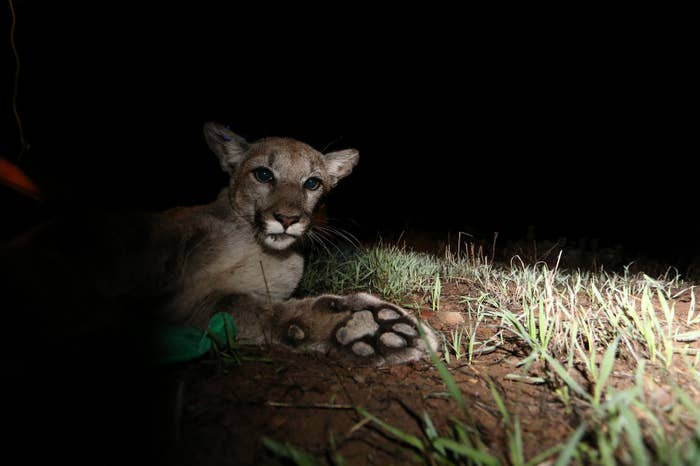 Poison typically used to kill rodents has claimed yet another unintentional victim — a a member of a growing and photogenic clan of mountain lions trying to seek out survival in the unforgiving forest lands surrounding Los Angeles.
Scientists on Tuesday announced that the nearly 2-year-old mountain lion known as P-34 was exposed to lethal amounts of anticoagulant rodenticide, a form of rat poison. Its body was found by a hiker in Point Mugu State Park on Sept. 30.
Poison had been the suspected cause of death, but lab testing had only recently confirmed the results, the National Park Service announced. Predators are susceptible eating prey animals contaminated with the poison, which thins the blood and causes animals to bleed uncontrollably.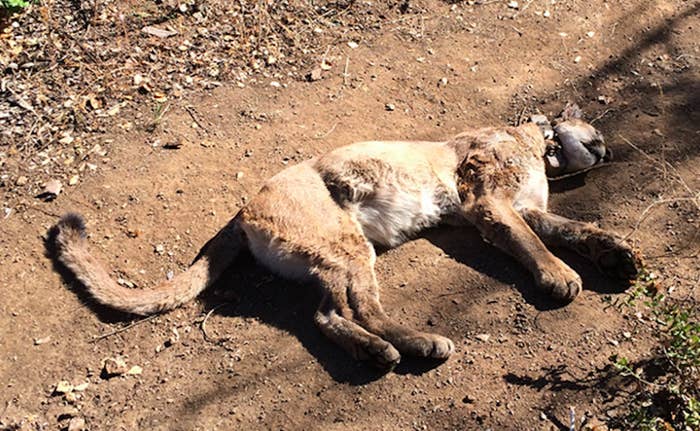 "This is the latest indication that local wildlife continues to be exposed to these rodent poisons," Seth Riley, wildlife ecologist for Santa Monica Mountains National Recreation Area, said in a statement.
Rodenticide has killed two other mountain lions, most recently in 2004, although it has been suspected in other deaths.
Rodent control poisons have also been blamed for killing coyotes and are associated with a severe disease epidemic in bobcats, according to the National Park Service.

"We hope that P-34's death will continue to raise awareness about how anticoagulant rodenticides work their way up the food chain, often with deadly effects," Riley said.


Being a mountain lion in the forest areas surrounding Los Angeles is a dangerous business complicated by criss-crossing freeways and urban tracts that encroach on, and hem in, habitat.
P-34's sibling, P-32, was struck and killed in August while trying to cross a busy L.A. area freeway.