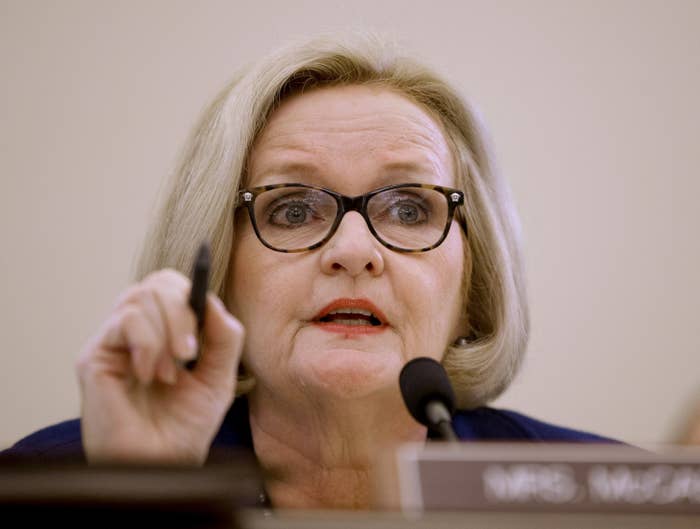 Sen. Claire McCaskill of Missouri announced Monday that she has been diagnosed with breast cancer but that she expects to make a full recovery.
McCaskill, a 62-year-old Democrat, said in a statement posted to her Tumblr account that she plans to take three weeks off to get treatment in St. Louis.
This is the full statement:
I very recently learned that I have breast cancer. It was detected through a regular mammogram. It's a little scary, but my prognosis is good and I expect a full recovery.

I will be in St Louis for the next 3 weeks receiving treatment. During this time my staff will continue to assist Missourians and I will be posting on my Senate website (McCaskill.senate.gov) how I would have voted on any matters that come before the Senate during my absence — which I'll also enter into the Congressional record. Additionally, I'll be submitting questions in writing for any missed Senate hearings.

Thank you for the honor of serving you in the Senate.
McCaskill, who is the first woman to represent Missouri in the U.S. Senate, recently made headlines by live tweeting parts of her jury duty. She was chosen to decide a civil case regarding a man who fell in side a convenience store.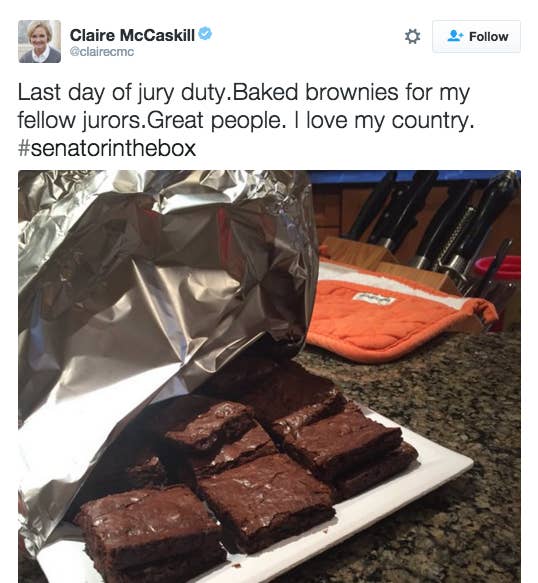 Generally viewed as one of the more moderate Democratic senators, McCaskill has recently been a vocal member of the Senate Homeland Security and Governmental Affairs Committee in its battle with Backpage.com, which is being accused of enabling sex trafficking.
The committee recently voted to hold the online advertising company in contempt of Congress over its refusal to hand over documents on how it screens clients.
"I am disgusted that any company would not participate and cooperate in an investigation into the trafficking of children," McCaskill said during a hearing earlier this month.