Michael Brown's Parents React To Officer Wilson's Story: "He's A Murderer"
The comments came one day after the Ferguson police officer went on ABC to defend killing the unarmed teen.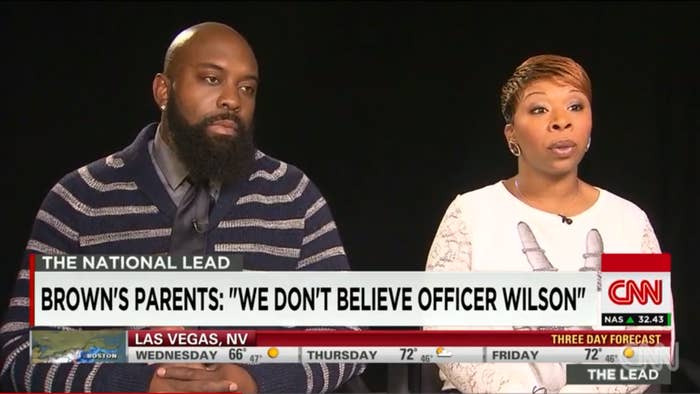 One day after an unrepentant Darren Wilson went on network television to defend his killing of unarmed Michael Brown, the teen's parents appeared on CNN Wednesday with some words of their own.
"He's a murderer," Michael Brown Sr. said of the Ferguson police officer in an interview with CNN's Sunny Hostin. "He understood his actions. He understood exactly what he was doing."
Wilson told ABC's George Stephanopoulos in an interview that aired Tuesday that he had a clean conscience over the Aug. 9 shooting death "because I did my job right."
He also dismissed insinuations that Michael Brown's death might haunt him.
To me, he told Stephanopoulos, "it's always going to be something that happened."
The absence of any remorse during the ABC interview didn't sit well with Michael Brown's parents, who on Wednesday, essentially told CNN they considered Wilson's version of events a total fabrication created to cover up the officer's mal intent.
Wilson has said that the 18-year-old was combative and violent after being told to stop walking in the middle of the street. Fearing that Brown could over power him and take his gun, Wilson said he opened fire.
But Brown's parents told Hostin they didn't buy it.
"You know, he didn't have a second thought, a pushback thought, or nothing," Brown Sr. said. "He was intending to kill someone."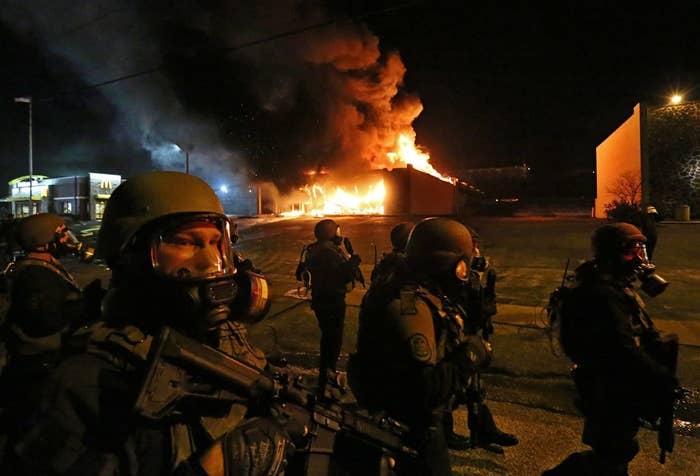 McSpadden, meanwhile, defended addressing a crowd of protesters immediately after the announcement as the sort of reaction any mother in her shoes would have had.
Some critics said she and her husband might have electrified an already tense moment.
Her husband, Brown's stepfather, was especially criticized for yelling to the crowd: "Burn this bitch down."
In the hours after their public appearance, unruly crowds burned dozens of buildings and vehicles to the ground. Business were looted, police cars were torched, and more than 80 people were eventually arrested that overnight in Ferguson.
McSpadden attributed the outburst to uncontrollable anger.
"It's one thing to speak and it's a different thing to act. He did not act. He just spoke out of anger," McSpadden said.
The emotional response that followed a St. Louis County grand jury's decision Monday to not indict Wilson was the culmination of frustration over how the case had been handled from the beginning, the couple told CNN.
The apathy on the part of police, the handling of the teen's body, how authorities "crucified his character" in the press, and finally, the outcome of a prolonged three-month grand jury hearing were all contributors, McSpadden said.
"We heard this and it was just like, like I had been shot. Like you shoot me now -- just no respect, no sympathy, nothing," McSpadden said. "This could be your child. This could be anybody's child."