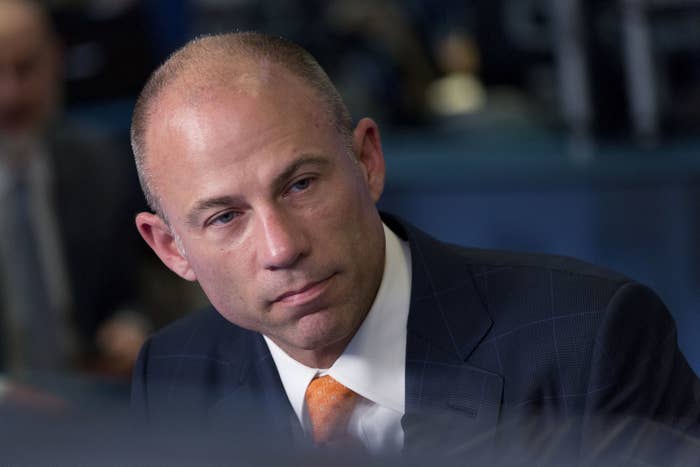 The Los Angeles district attorney declined to file felony domestic violence charges against attorney Michael Avenatti on Wednesday, referring the case to the city attorney's office for consideration.
Police have not identified the woman who filed a domestic violence report against the well-known attorney last week, leading to his arrest. However, days later, a 24-year-old actor from Estonia filed for a restraining order, alleging that he dragged her across the floor of his Los Angeles apartment and threw her out during a fight over money.
In court documents, Mareli Miniutti said the altercation between the couple occurred Nov. 13, when he allegedly called her an "ungrateful bitch" and other names before hitting her in the face with pillows and telling her, "Do not disrespect me," and "you don't get to sleep in my house tonight."
She alleges she suffered scratches and bruising due to being dragged on the floor.
Avenatti, who has vigorously maintained his innocence while alluding to video surveillance footage that would exonerate him, could still face misdemeanor charges from the city attorney's office.
But in a tweet following the district attorney's decision on Wednesday, he thanked his supporters, adding, "This Thanksgiving, I am especially grateful for justice."
Avenatti, who has become a cable news fixture since representing porn star Stormy Daniels in her legal campaign against President Trump, has also said he looks forward to "a full clearing of [his] name and disclosure of all of the facts."