Meet Baltimore's New Top Cop Tasked With Stopping A Surge In Violence
Kevin Davis, who will replace outgoing commissioner Anthony Batts, has a history of climbing the ladders and weathering storms at other police departments.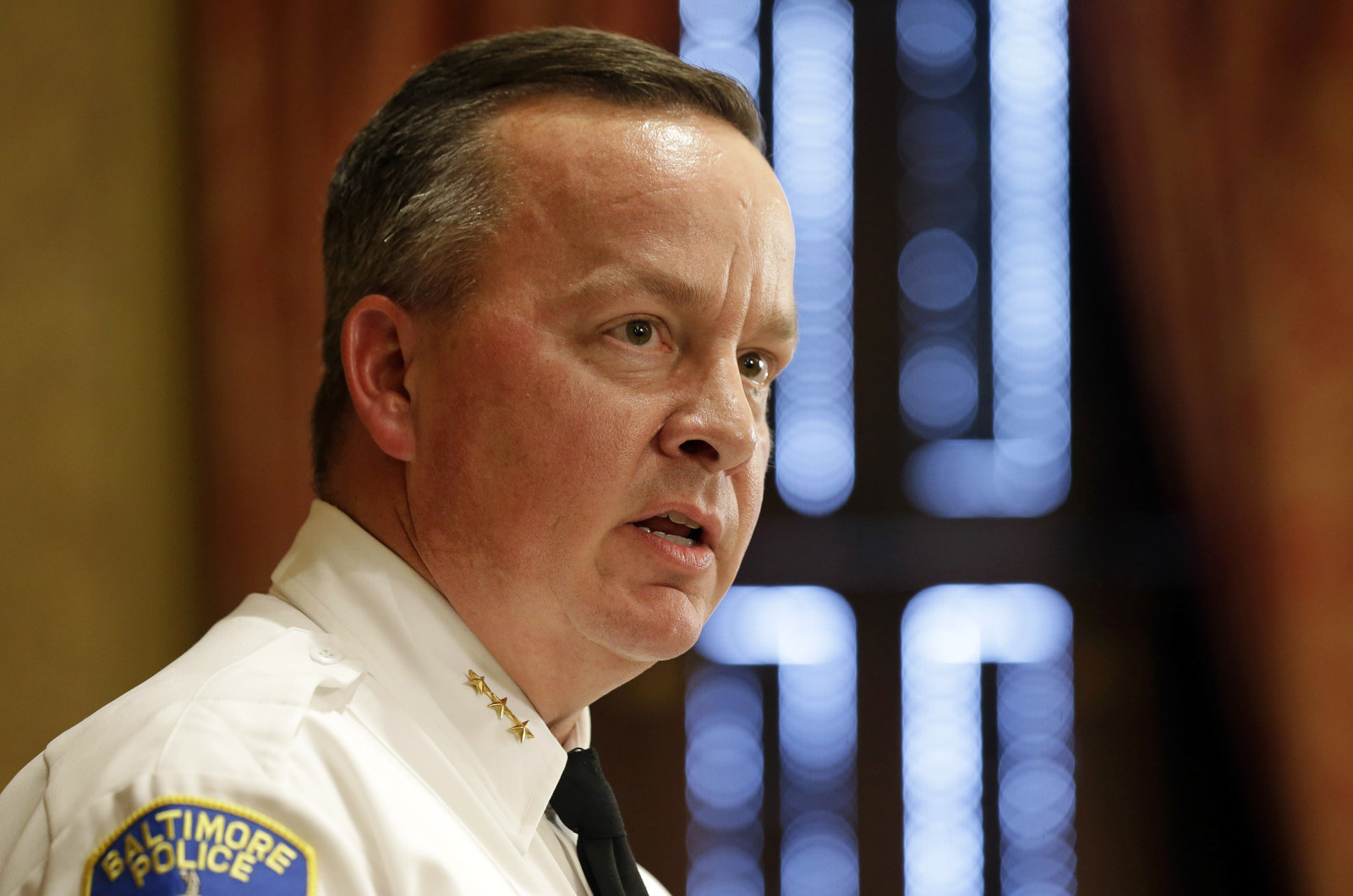 Addressing Baltimore for the first time as the city's interim police commissioner, Kevin Davis on Wednesday said his priorities for the future were simple: "It's all about the crime fight and the relationship with our community."
And with that, Davis touched on two hallmarks of a leadership style that others have frequently heralded during his rise through the ranks.
Born and raised in College Park, Maryland, Davis got his start in policing in 1992 as a cadet at the Prince George County Police Department, where his own father retired as an officer.
Upon graduating, he was assigned to a patrol squad, and from there began his steady rise through the ranks, eventually becoming assistant chief.
Along the way, and as he moved on to become chief of the Anne Arundel County Police Department, he developed a reputation for a steady leadership style that focused on community bridge-building and crime trends.
He was praised in 2013 for helping the county weather a scandal involving then–chief executive John R. Leopold, who was convicted of using police resources to investigate political opponents, remove campaign signs, and engage in sexual liaisons.
Now Davis — a married father of four — is the top cop of a city where relations between police and the community, as well as within its own force, have severely eroded.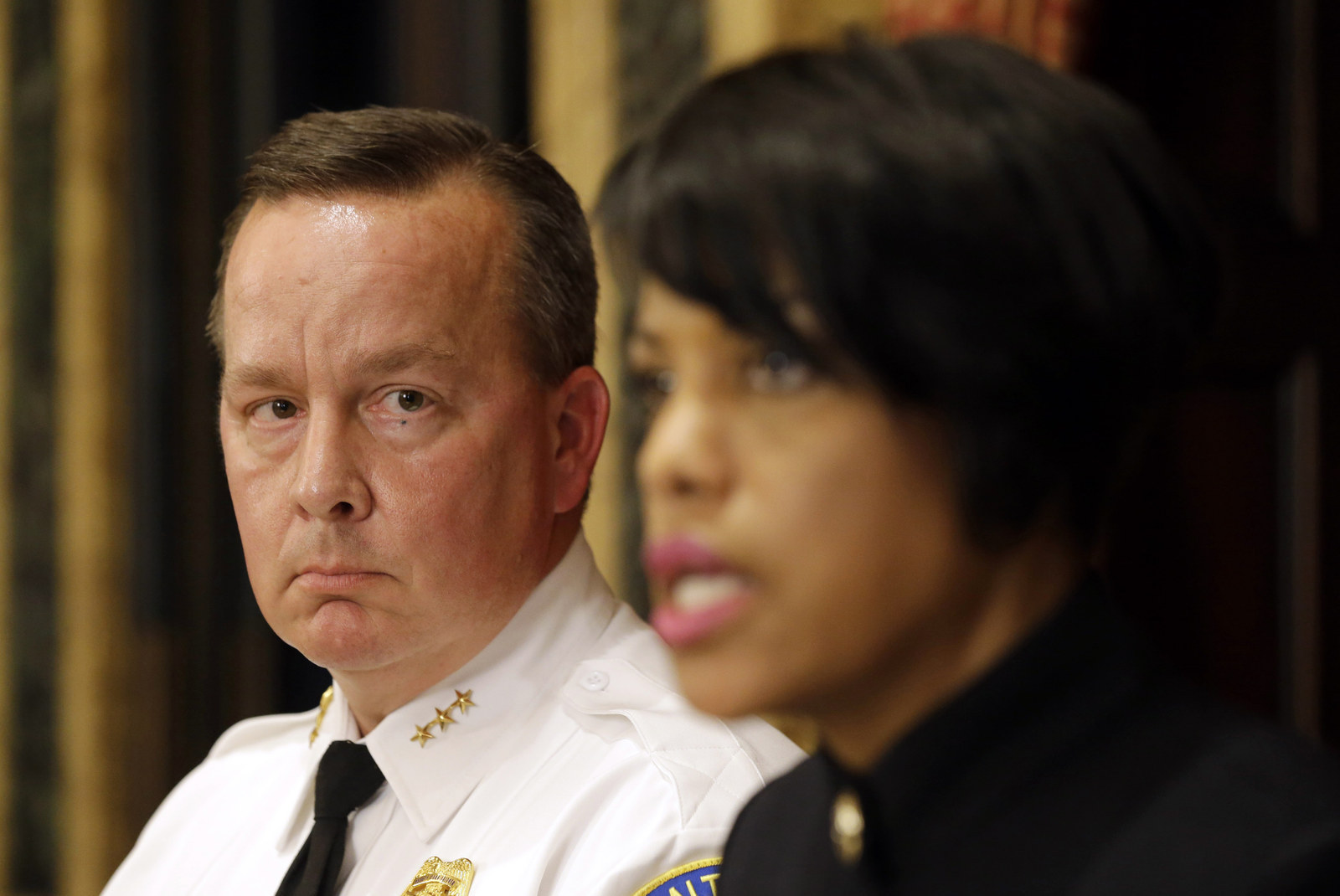 Baltimore Mayor Stephanie Rawlings-Blake announced Wednesday that she was replacing embattled Police Commissioner Anthony Batts with Davis on the same day the rank-and-file police union released a report critical of how department leadership handled the unrest that followed the death of Freddie Gray in April.
As the deputy chief overseeing investigations, Davis supervised the probe into Gray's death, which occurred due to injuries he received while in police custody.
Rawlings-Blake and Batts faced harsh criticism for their handling of the rioting, and in recent weeks, a rise in homicides added to the pressure. There have been 156 homicides in Baltimore so far this year, including three on Tuesday night.

"Recent events have placed an intense focus on our police leadership, distracting many from what needs to be our main focus: the fight against crime," Rawlings-Blake told reporters. "So we need a change."

According to Laura Neuman, Davis has already delivered for her on the front.
Neuman, who was appointed as Anne Arundel County's new chief executive after the police scandal involving Leopold, told the Baltimore Sun that at the time, she needed a top cop she could trust.
"He understood what it took to manage during a crisis time," she said.

What she got, Neuman said, was a leader with a steady hand who was able to forge stronger ties with the community.
"He's soft-spoken and he delivers," Neuman told The Sun. "To really be that connected with the community is pretty extraordinary."
His time as chief was not without some controversy, however. He caught flak from rank-and-file officers for criticizing their union's decision to make a donation in support of Darren Wilson, the Ferguson, Missouri, police officer who shot and killed unarmed teen Michael Brown.

At the same time, Davis was praised for implementing a program that successfully reduced a burgeoning heroin problem in the county while also expanding the department's citizen academy and social media presence.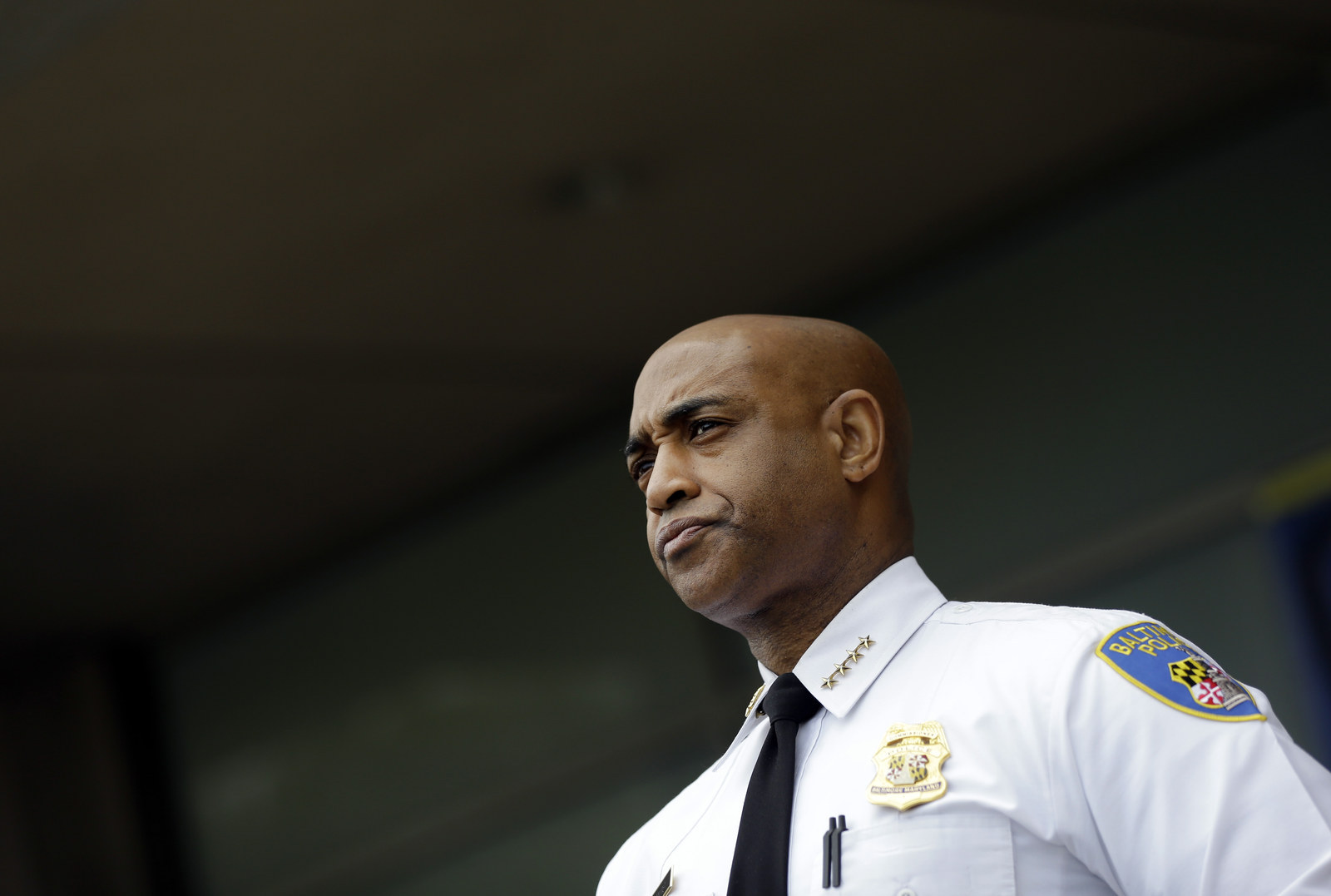 When Batts brought Davis on to serve as his deputy in January, he said he had no doubt the Anne Arundel County police chief would bring the same level of "commitment, energy and enthusiasm to his role here that he has throughout his career."

A graduate of the FBI National Academy with a master's degree from Johns Hopkins University, Davis will have his work cut out for him. Frustration among rank-and-file cops toward Batts had been increasing for years, even before coming to a head in the wake of Gray's death after being in police custody.

At the news conference Wednesday, Davis acknowledged the importance of maintaining strong ties between the department's rank-and-file and leadership.
"A relationship must exist with the rank-and-file," he said. "I will walk with them and serve with them and be with them every step of the way."