Runaway Military Blimp Lands In Rural Pennsylvania After Fighter Jets Scrambled
Two fighter jets were scrambled to possibly shoot down the unmanned surveillance blimp as a last resort after it became untethered from a military base in Maryland.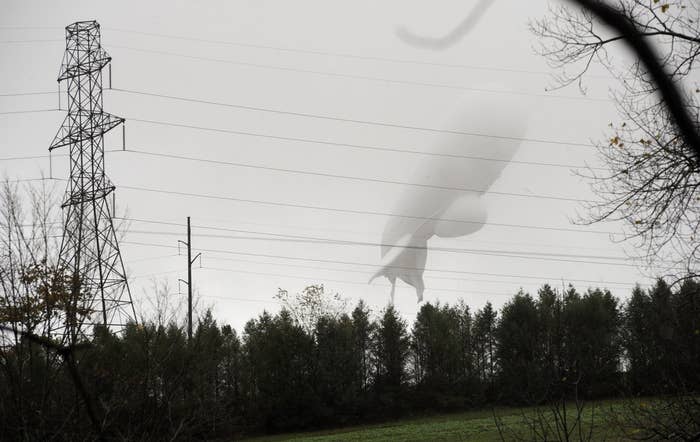 The four-hour journey of a massive runaway surveillance blimp that broke away from a military base in Maryland on Wednesday has ended near Williamsport, Pennsylvania, officials said.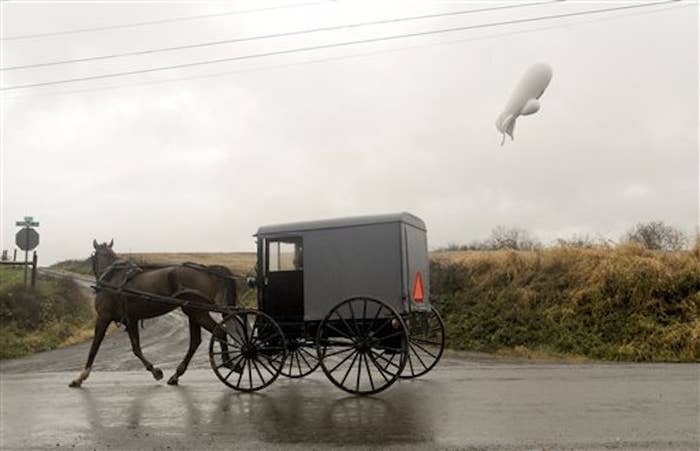 The giant helium-filled JLENS aerostat somehow came untethered at about 12:20 p.m. ET at the Edgewood Area of Aberdeen Proving Grounds, and later spotted above Pennsylvania as it slowly descended from a peak altitude of about 16,000 feet.
The runaway blimp prompted officials to scramble two F-16 fighter jets from an Air National Guard base in Atlantic City, N.J., to track the aircraft as it floated over the Northeast.
At one point, the blimp was seen floating northeast at an altitude of about 16,000 feet.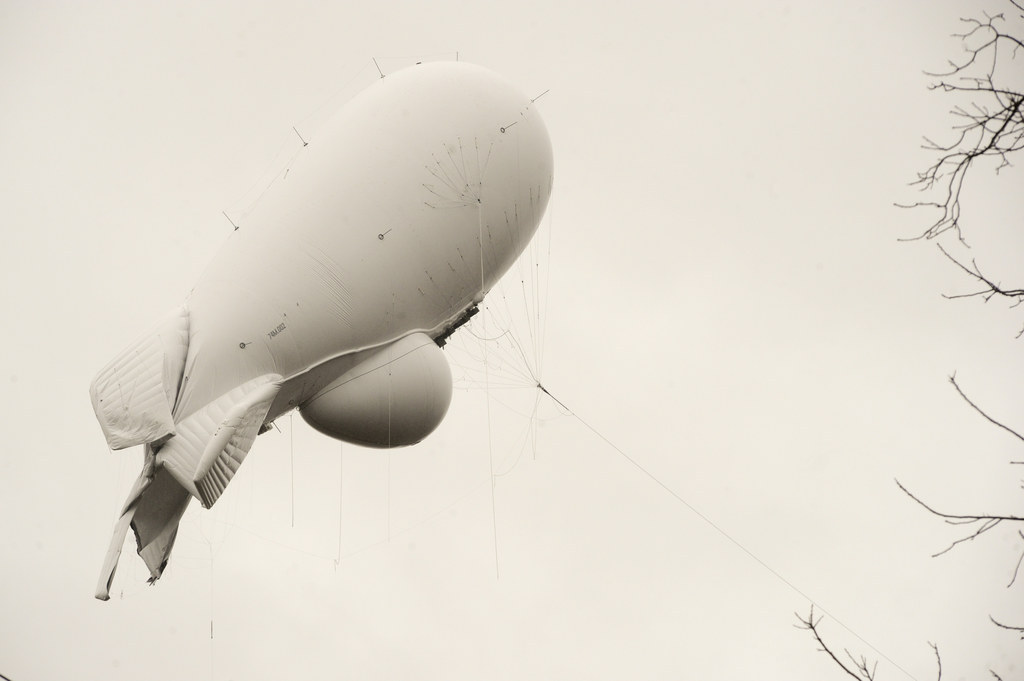 Photos posted to social media showed a large portion of the blimp coming to rest in trees in a rural area near Muncy, Pennsylvania.
Military officials had evaluated a wide range of options for how to address the situation.
Michael Kucharek, a spokesman for the North American Aerospace Defense Command, told BuzzFeed News the runaway blimp was an unprecedented incident.
The two F-16s were scrambled to monitor the blimp and possibly shoot it down, although Kucharek said that would most likely be a last resort.
The 243-foot-long blimp — technically called an aerostat airship — was initially pulling approximately 6,700 feet of cable, a spokeswoman for the Army installation told the Baltimore Sun.
The aerostat is referred to as a JLENS aircraft, short for Joint Land Attack Cruise Missile Defense Elevated Netted Sensor System, which can be used as part of a missile defense system.
However, according to an analysis by the Los Angeles Times, the system of radar-equipped blimps have suffered from poor performance during tests, failing to detect even the most basic of flight intruders.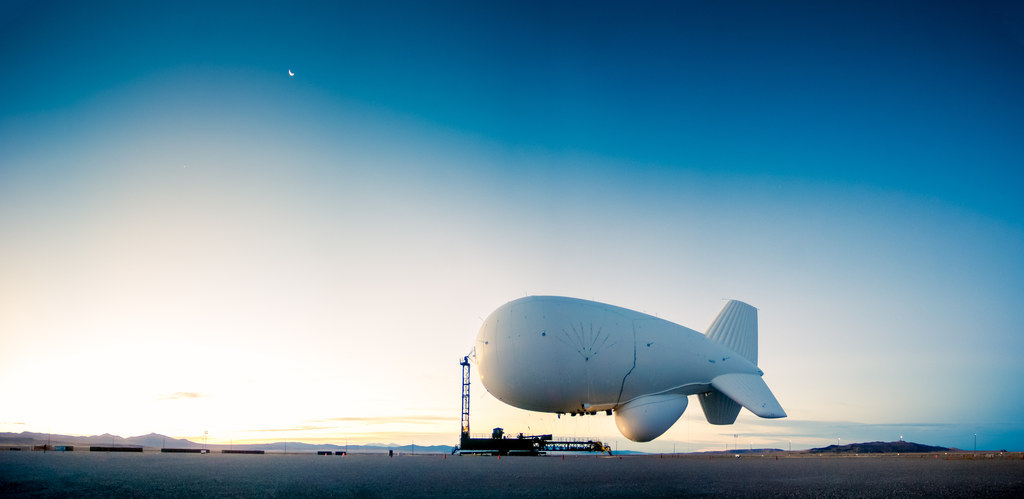 The Pentagon has spent $2.7 billion developing the system, which was billed as a way to provide the military with an early warning for incoming cruise missiles, drones, or other airborne weapons.
According to the blimp's manufacturer, Raytheon, the blimp takes to the air via helium filled aerostats, "each nearly as long as a football field." The blimps carry powerful radars that can "protect a territory roughly the size of Texas from airborne threats."
The escaped blimp was one year into a three-year surveillance exercise without recording an incident, Kucharek said.
A Twitter user in Bloomsburg posted a video of the blimp passing through:
In the video, someone can be heard saying the aircraft is "going down." There were also widespread power outages in the area, possibly caused by dragging mooring cables. The outages prompted Bloomsburg University to temporarily cancel classes.
The blimp apparently got low enough for its mooring cable to affect power lines on the ground.
Officials warned the public to stay away from the area and to notify local authorities with sightings and reports of damage.
Bloomsburg, which has a municipal airport, is approximately 137 miles northwest of Philadelphia.