Marijuana Is Now Legal In Washington, D.C.
Initiative 71 allows for the legal possession of up to 2 ounces of marijuana for adults aged 21 and older. But it's still illegal to smoke in public places.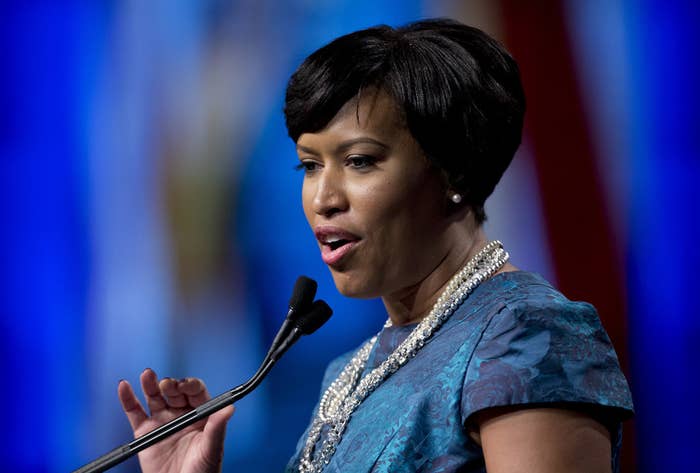 At midnight Wednesday, it became legal for the 21 and older crowd to possess small amounts of marijuana in Washington, D.C.
Earlier in the day, Mayor Muriel E. Bowser announced that the city is moving ahead with the voter-approved change despite suggestions from Republicans in Congress — which has final say on D.C. laws — to throw her in jail if she defies a funding bill provision meant to block the city from easing restrictions on marijuana use.
Nearly 70% of D.C. voters passed Initiative 71 in November, prompting unsupportive members in Congress to add a provision to a federal funding bill forbidding government funds from being used "to enact any law, rule, or regulation to legalize or otherwise reduce penalties associated with the possession, use, or distribution of any schedule I substance."
Marijuana is currently listed as a Schedule 1 drug.
In an interview with The Washington Post, Rep. Jason Chaffetz (R-Utah) said that if D.C. officials were wrong if they are "under any illusion" that implementing Initiative 71 is legal.
"There are very severe consequences for violating this provision," he added. "You can go to prison for this. We're not playing a little game here."
But at a news conference Wednesday, Bowser said the city was confident it was acting legally and challenged Republican lawmakers to carry out their threat.
"I have a lot of things to do in the District of Columbia," Bowser said. "Me being in jail wouldn't be a good thing."
Initiative 71 allows for the legal possession of up to 2 ounces of marijuana for adults aged 21 and older. They will also be allowed to grow as many as six marijuana plants in their homes, and consume the drug on private property — use of marijuana of any kind will remain illegal in public spaces.
D.C. officials say they believe they're in the legal clear because voters passed the initiative weeks before Congress attached the provision to the spending bill, which effectively blocks the city from loosening any restrictions on marijuana use.
Opponents, however, note that Congress has 30 days from the time a new D.C. law is submitted to reject it.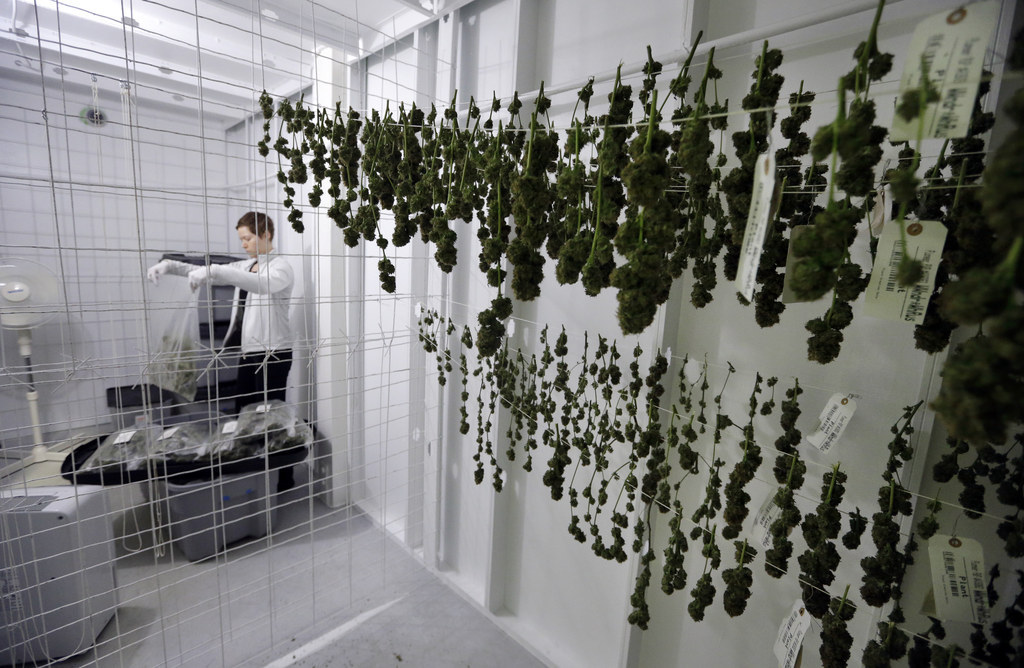 Complicating the roll out, however, is the fact that it will remain illegal to sell marijuana.
President Obama had proposed allowing pot sales in D.C. by letting city officials use local funds not generated by the federal government to create a marijuana tax and regulatory system. In the absence of that get-around, city officials have been working on other ways to manage the roll out of the new law.