Man Killed When Freak Storm Hits Music Festival Near Chicago
A sudden thunderstorm killed one man and injured more than dozen others in Chicago when a tent they were seeking shelter under collapsed.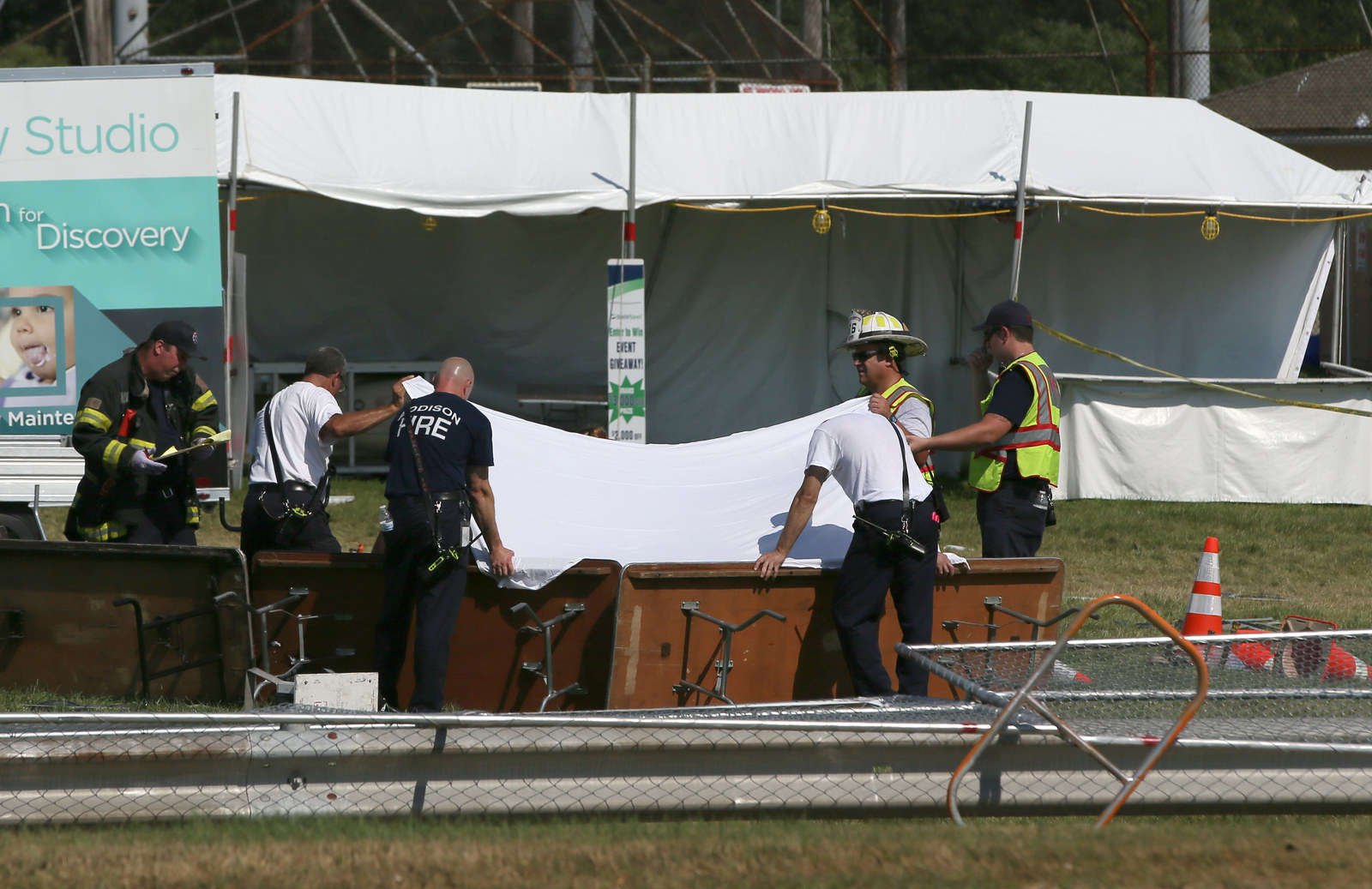 One man was killed and more than dozen other festival-goers were injured Sunday in Chicago when a tent was blown off its moorings and collapsed during a sudden thunderstorm.
The man — identified as 35-year-old Steven Nincic, of the Chicago suburb of Wood Dale — was among those seeking shelter when the storm cell suddenly hit the annual Prairie Fest with hail and "extremely high winds," according to the Wood Dale Police Department.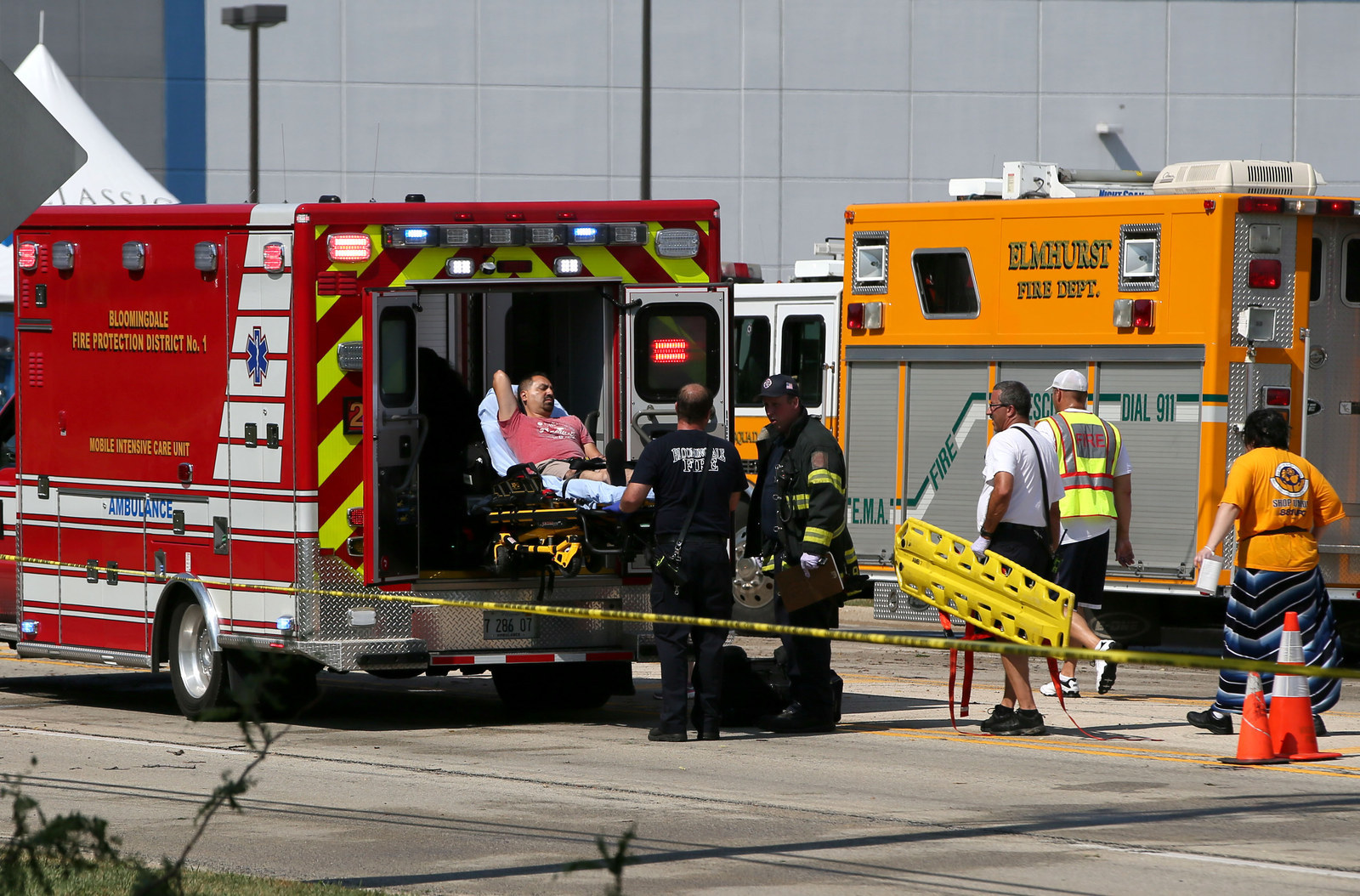 Fifteen others were transported to local hospitals with injuries after the tent collapsed into the crowd, police said.
Thousands of people attend the four-day event, which features live music, a carnival, and fireworks, each year. The extreme weather hit at about 2:40 p.m. local time, before the festival had become too crowded, officials said.
Tracy Anderson told the Chicago Tribune that her husband witnessed the huge tent blow up in the air and land on festival goers.
"The tarp landed on several people, and rescuers started cutting holes to get them out," she said. "I'm so thankful my family wasn't injured, but it's a sad day."
The extreme weather also caused a dome in suburban Rosemont where the Chicago Bandits softball team plays to also collapse. The Lollapalooza music festival in Grant Park in downtown Chicago was also briefly evacuated.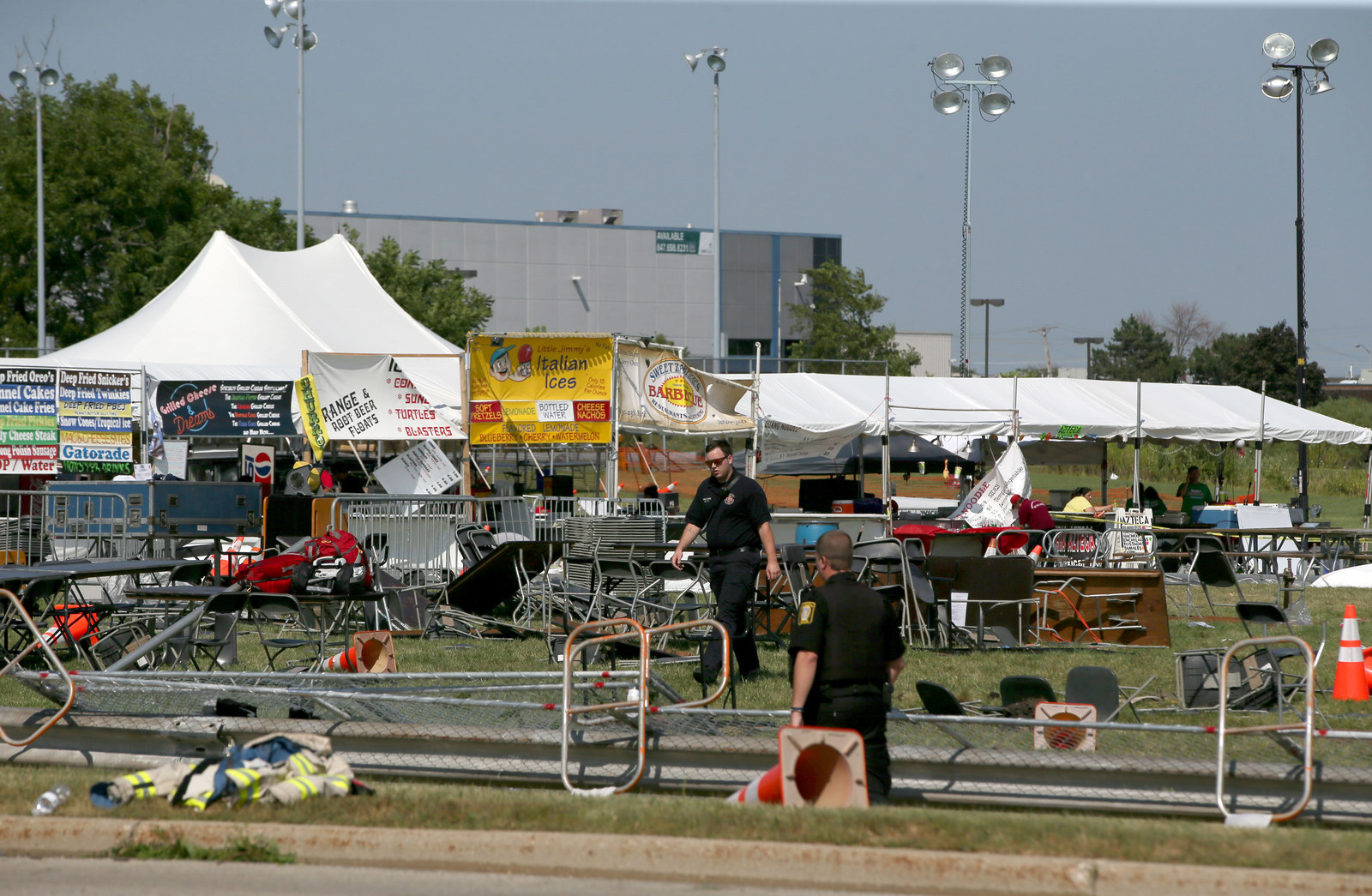 DuPage County coroner's and sheriff's officials were continuing to investigate the Wood Dale incident with police Sunday night.