San Francisco officials say they were merely following city policy when they released an undocumented immigrant, Francisco Sanchez, in April.

Sanchez went on to allegedly shoot and kill a 32-year-old woman at Pier 14 on Wednesday, apparently at random.
The 45-year-old convicted felon, who has already been deported five times, was arrested shortly after the shooting death of Kathryn Steinle as she walked along the pier with her father.

Despite frantic efforts to save her at the scene, she later died at the hospital.
On Friday, local authorities defended their release of Sanchez, who was taken into custody earlier this year on a drug warrant and then released in April, despite a request from Immigration Customs and Enforcement (ICE) officials to transfer him into their custody for deportation.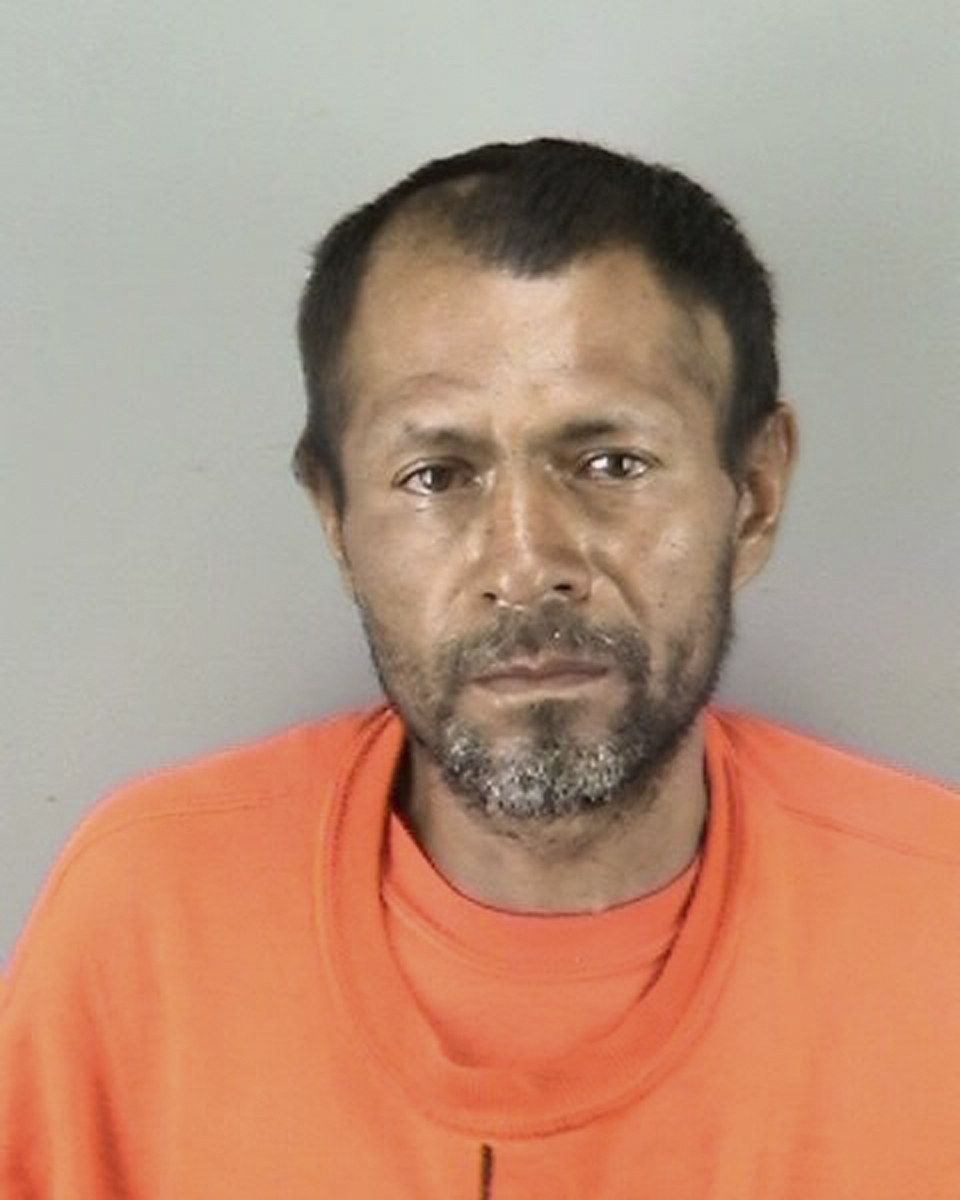 Freya Horne, an attorney for the San Francisco Sheriff's Office, told reporters Friday that the city does not honor federal detention orders for people who are in the U.S. illegally unless there is an active warrant out for their arrest.
There wasn't a warrant out for Sanchez at the time of the most recent detention order. "It's not legal to hold someone on a request to detain," Horne told the Associated Press. "This is not just us. This is a widely adopted position."
San Francisco is a so-called "sanctuary city." In 2013, city officials decided they would no longer use local money to cooperate with federal immigration laws that they derided for shifting enforcement costs to already cash-strapped municipal governments.
In the resolution establishing the policy, county and city officials noted the lack of federal reimbursement for detaining immigrants on behalf of ICE, as well as the distrust it fostered between immigrant communities and local authorities.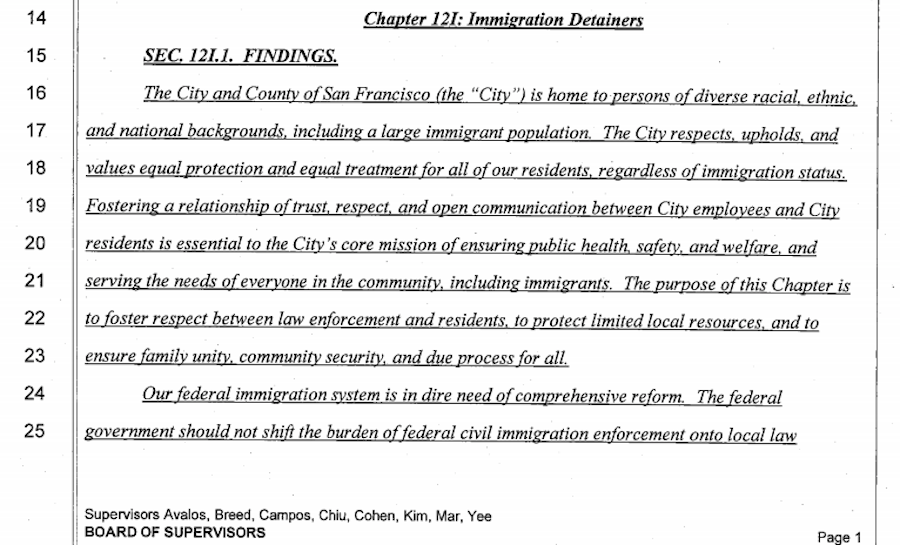 ICE spokeswoman Virginia Kice told NBC Bay Area that Sanchez was deemed an "enforcement priority" for immigration officials, and that her agency was never contacted prior to his release.
In addition to having already been deported five times, Sanchez has seven felony convictions — most of them drug-related — in multiple states.
Sanchez remained in San Francisco police custody Friday as the investigation into the shooting remained ongoing. He was arrested roughly about an hour after Steinle, who worked a medical equipment company, was shot while strolling along the pier with her father.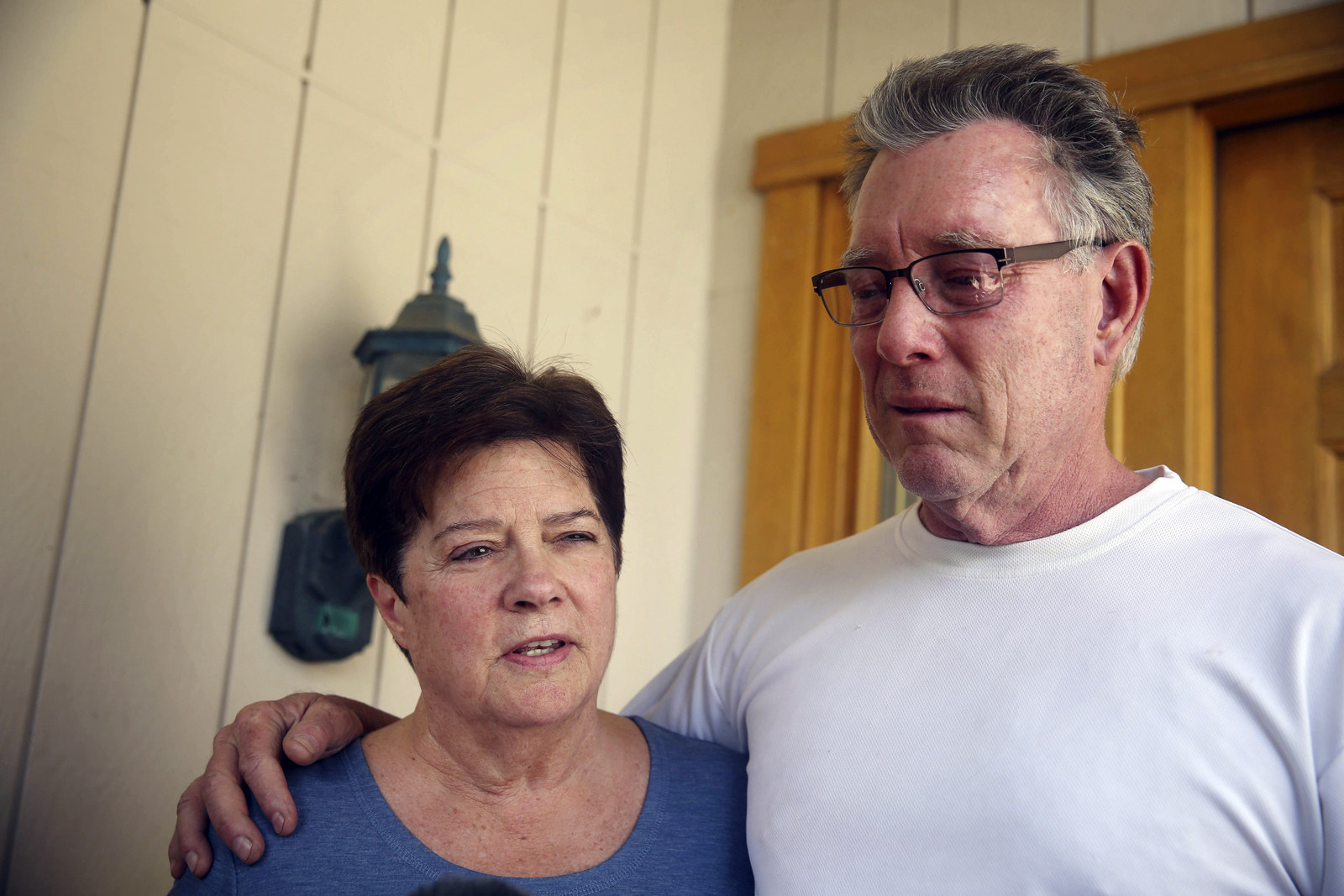 They had just finished having lunch with a friend when Steinle's father, Jim, told the San Francisco Chronicle "there was a pop" and his daughter collapsed in front of him.
Kathryn Steinle's mother, Liz Sullivan, told reporters outside their home in Pleasanton that she "just kept saying, 'Dad, help me, help me.'"
Jim Steinle performed CPR as others rendered aid and paramedics arrived. Despite his efforts, his daughter was pronounced dead at a local hospital around 8:30 p.m. Police said she appeared to have been shot in the torso
"They said she was strong and she fought, but just didn't make it," Sullivan told reporters.
San Francisco Police Chief Greg Suhr later said that Sanchez, who was reportedly identified in photos that witnesses had snapped immediately after the shooting, had "made an admission" in the shooting. Officials have said the shooting at the crowded tourist destination appeared to be random.

It was unclear how or if Kathryn Steinle's death would affect San Francisco's policy, but on the national stage, at least one presidential contender who's taken a provocative approach to immigration reform — calling Mexican immigrants rapists and killers — weighed in.
After taking to Twitter to express his condolences to the family, Donald Trump, who is campaigning as a Republican, used the shooting to call out fellow presidential contender Marco Rubio.
Rubio had not responded as of Friday night.