Friend Who Supplied Guns To San Bernardino Terrorists Pleads Guilty To Aiding In The Attack
Enrique Marquez provided guns and was charged with conspiring with the couple who killed 14 people in an ISIS-inspired attack.
The man accused of illegally purchasing two assault rifles used in the San Bernardino, California, shooting attack that killed 14 people in December 2015 pleaded guilty Thursday to charges of aiding the terrorists.

Enrique Marquez, 25, has been in federal custody since his arrest on Dec. 17, 2015. He was the so-called straw buyer of two assault rifles used by Syed Rizwan Farook and his wife, Tashfeen Malik, when they opened fire at a holiday party for government employees. In addition to the dead, 22 others were injured.

Marquez faces up to 25 years in a federal prison.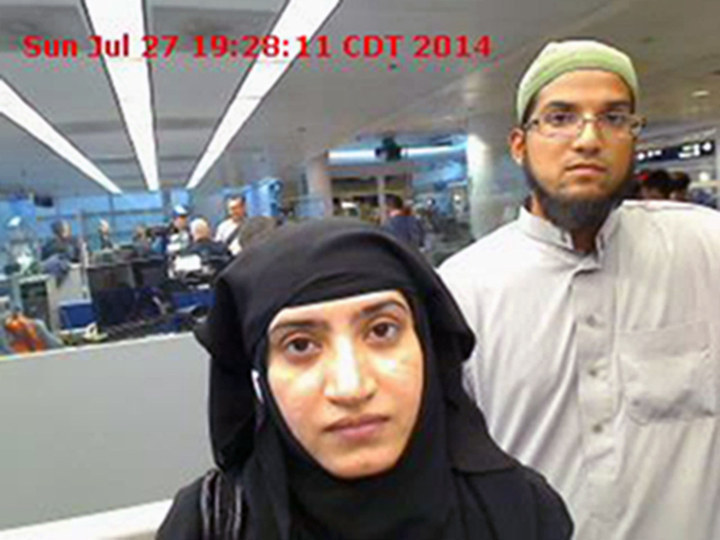 Authorities did not believe Marquez knew of the Dec. 2 shooting plot, but contended he failed to warn of the threat they posed.
Marquez initially pleaded not guilty, but on Tuesday, the US attorney's office announced a plea agreement had been reached.
Marquez pleaded guilty to providing material support and resources to terrorists, as well as conspiring in 2011 and 2012 with Farook to bomb and shoot up Riverside Community College and a section of the busy 91 Freeway in Southern California — plans that were never carried out.
"This guilty plea will bring much needed closure to a case that devastated those victims and families associated with the senseless attack on December 2, 2015, an attack that also deeply impacted our community," San Bernardino Police Chief Jarrod Burguan said in a statement after the plea agreement was reached. "This case a perfect example of local and federal authorities working together with a common purpose for the sake of the victims."

In announcing the charges in December, US Attorney Eileen M. Decker said the indictment "demonstrates that we will hold accountable all individuals who collaborate with terrorists in executing their plans."