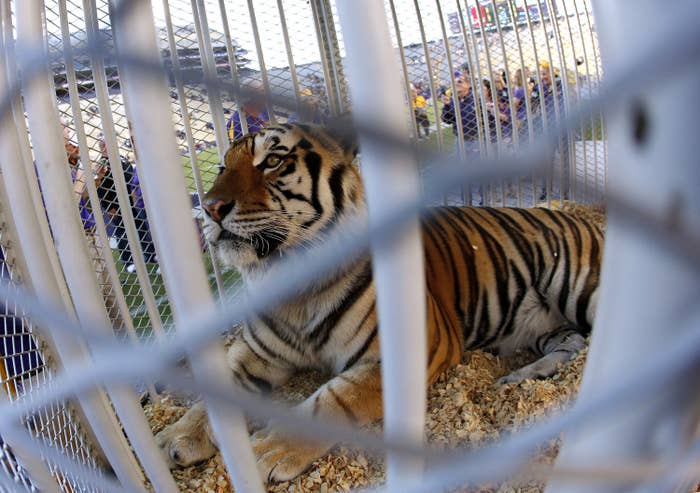 Louisiana State University's live tiger mascot, Mike VI, was euthanized Tuesday after he was diagnosed with a rare, inoperable type of cancer, officials announced.

The lemon-sized tumor in Mike's skull was discovered in May after staff noticed swelling in his face. He was later diagnosed with spindle cell sarcoma and underwent stereotactic radiotherapy in June.
Mike entered hospice care in his night house on Oct. 10 so caretakers could observe him to ensure that he did not suffer, university officials said.
The radiation therapy could have extended the tiger's life by one or two more years, but on Tuesday, veterinarians decided to euthanized Mike at age 11.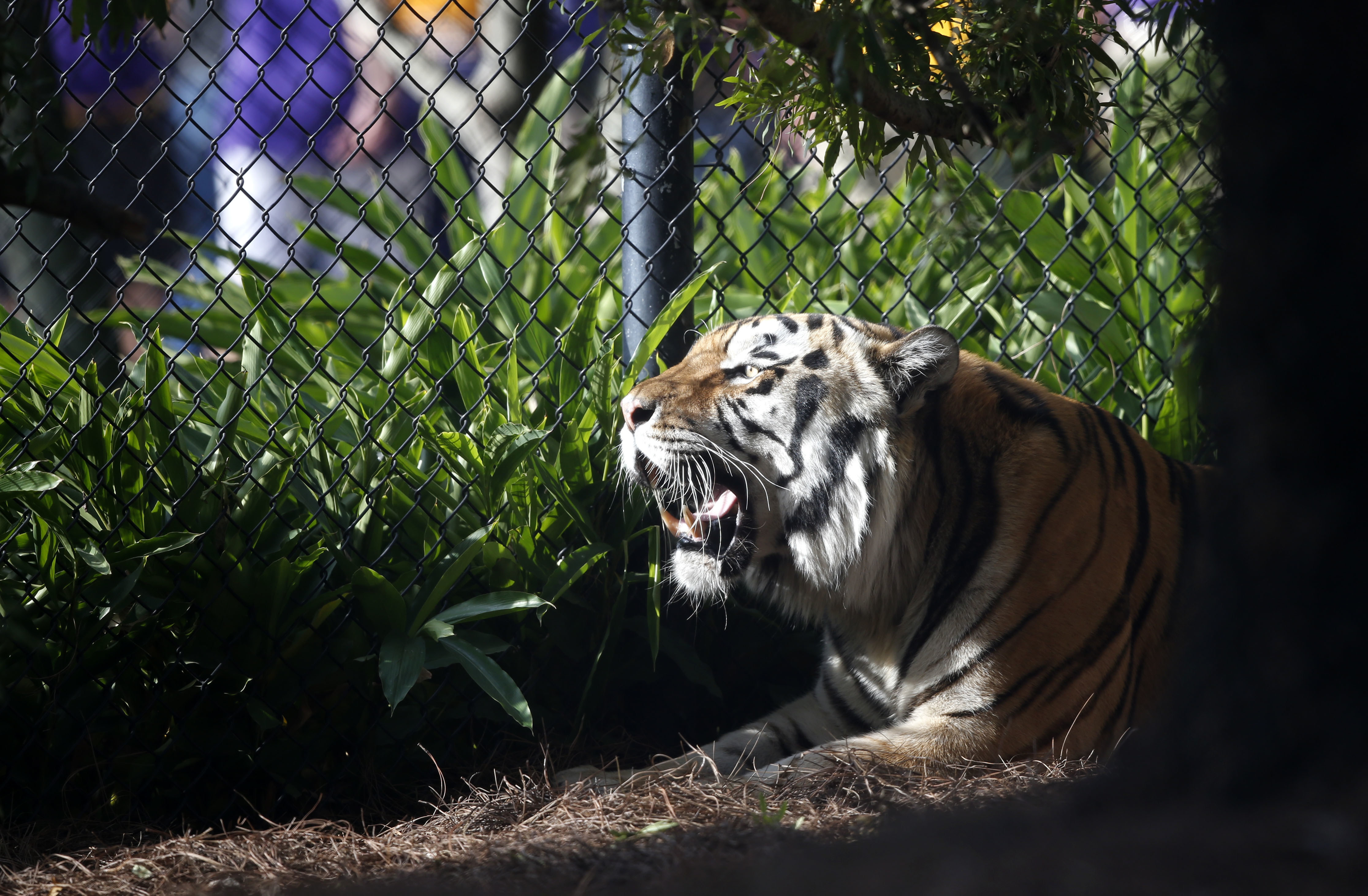 Mike was 2 years old when he was donated to LSU by an animal sanctuary in Indiana. The 420-pound tiger lives in a 15,000-square-foot enclosure next to Tiger Stadium.

The typical lifespan for a tiger in captivity is 14 to 18 years. Two of LSU's previous tiger mascots lived to be 19 years, and another to 20 years old.
The university posted a memorial video to YouTube and announced that a search for another young male tiger at a rescue facility had been launched.