This is Norman, a red-footed booby that was found in September starving and dehydrated on a beach in England some 5,000 miles from its native Caribbean habitat.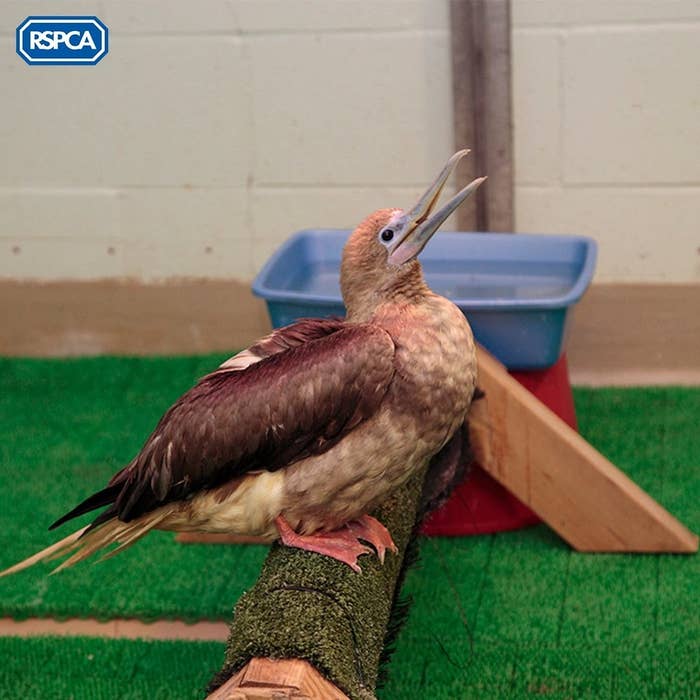 The cold, underweight bird was found by a passerby on a pebble beach at St Leonards-on-Sea, surprising wildlife experts. It was first time a member of the species, known for its distinctive red feet, had been spotted in England.

Norman spent three months under a special heat lamp to keep warm as rescuers nursed him back to health on a steady diet of small fish.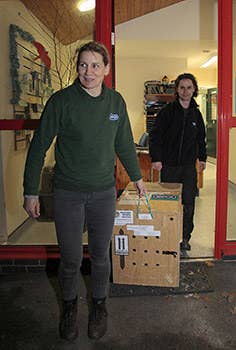 "We are used to dealing with native seabirds here — like gulls and terns — but he is the first booby bird we have ever seen here at the RSPCA and the UK," rehabilitation team manager Richard Thompson said in a statement. "It is amazing to think we've had a hand in his care."

The Royal Society for the Prevention of Cruelty to Animals, which oversaw Norman's care, announced Monday that the bird had been flown successfully to a wildlife refuge in the Cayman Islands.

"I never imagined in my career I would be asked to treat a booby bird as they have never been seen over here before," RSPCA wildlife veterinarian Barbara Watson said in a statement. "It is so wonderful to be able to take Norman back to the wild where he belongs."
After the 12-hour British Airways flight Thursday from Heathrow airport, complete with a veterinary escort, Norman is now undergoing a 30-day quarantine before joining other red-footed boobies at the wildlife refuge.

The flight captain, Shaun Griffiths, described Norman as "by far the most unusual" passenger he'd ever had.
Stay safe, Norman.