Spaniards Are Throwing Turnips At A Beast-Like Figure Because Tradition, That's Why
Turnip up.
For as long as he can withstand the punishment, the beast-like "Jarramplas" figure is roaming the streets of the small Spanish town of Piornal while hundreds of residents pelt him with turnips.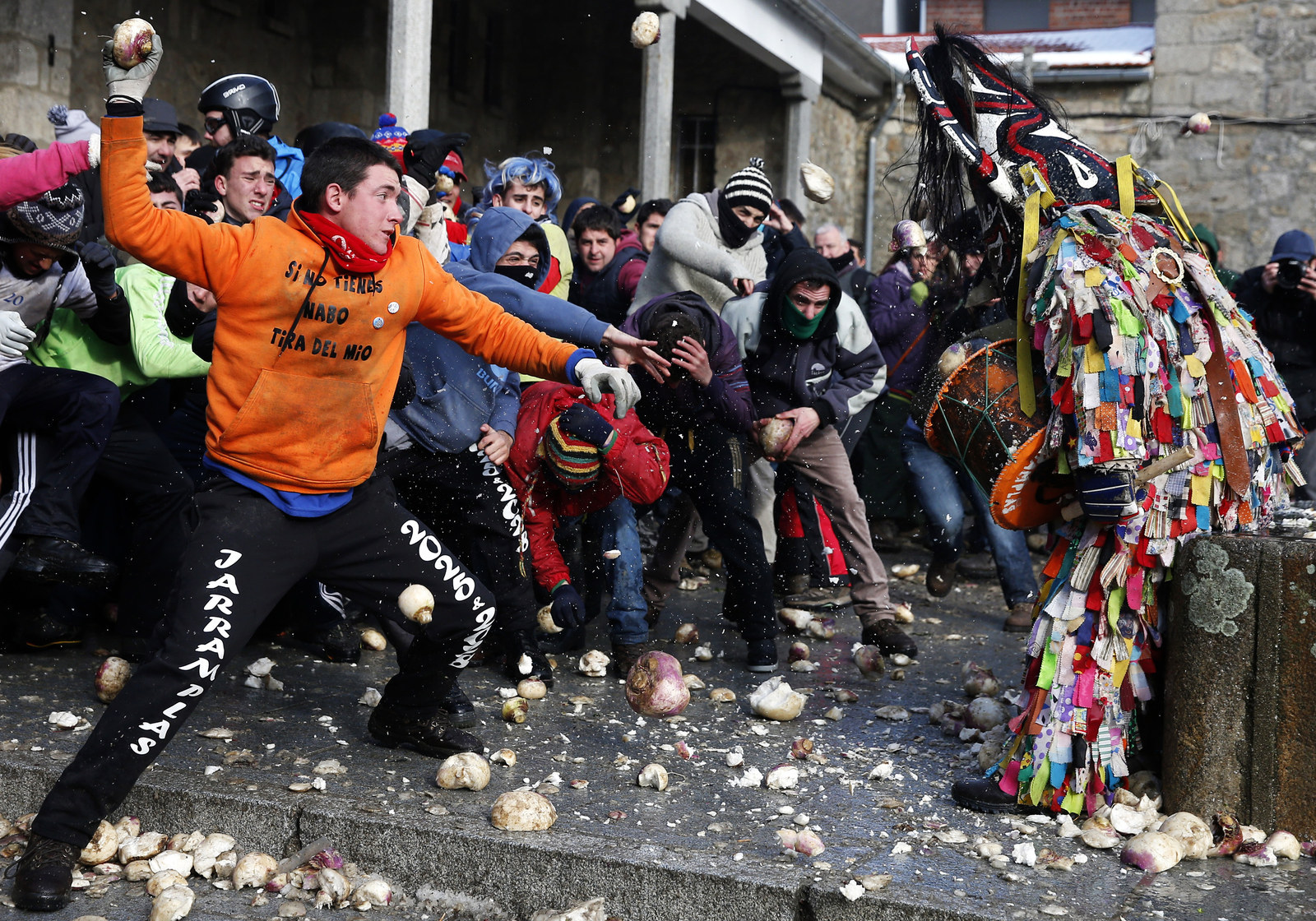 It's part of an annual festival in which a man dresses up in a brightly ribboned protective costume to take the beating before the town erupts in a festival of music and food.
At this year's event on Tuesday and Wednesday, the volunteer was 34-year-old Raul Beites — and he sure took a lot of turnip hits.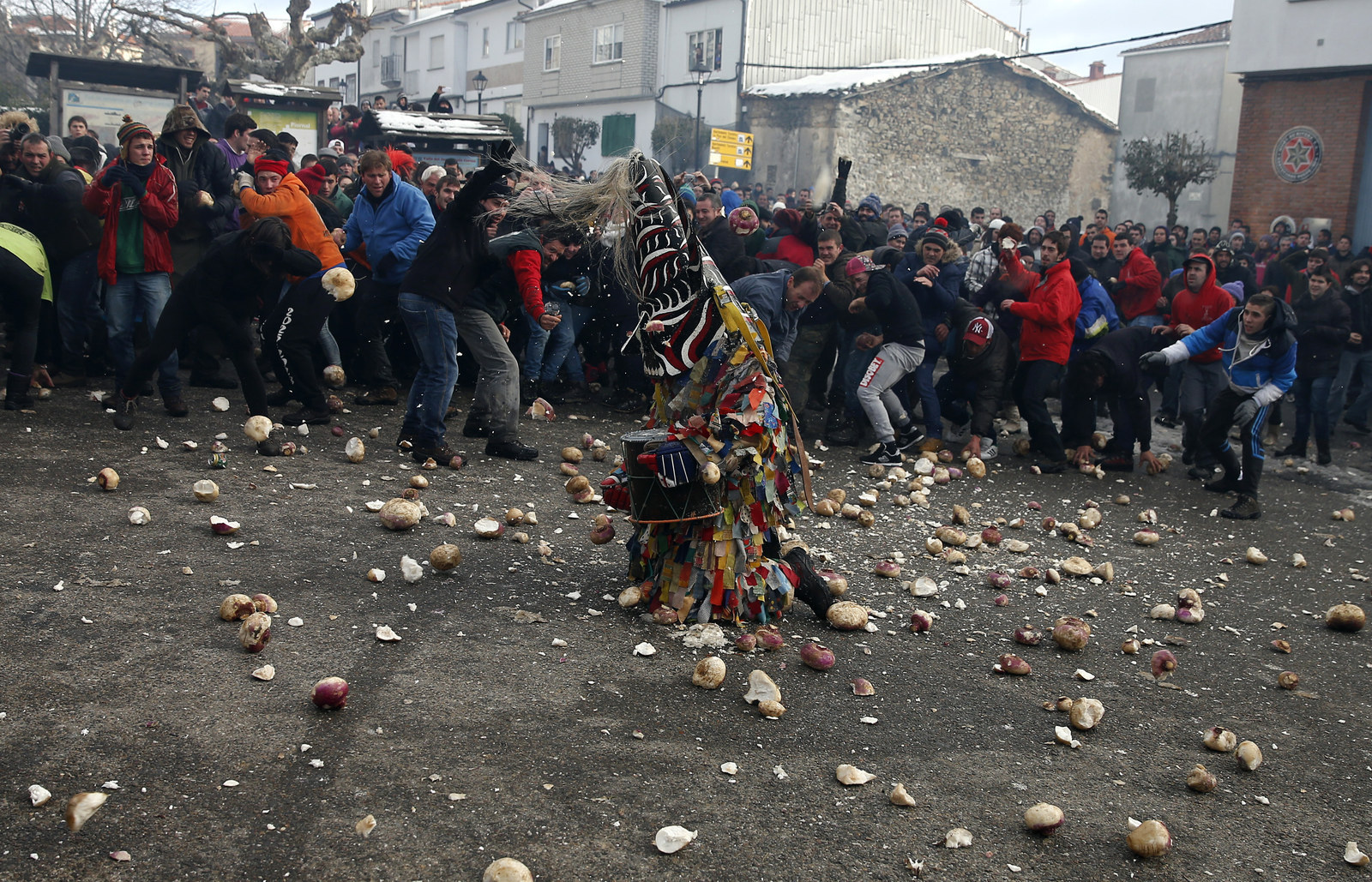 There are several theories about how the Jarramplas festival started. Some say it's an ode to the Roman myth in which Hercules kills the fire-breathing giant, Caco, for terrorizing local villagers.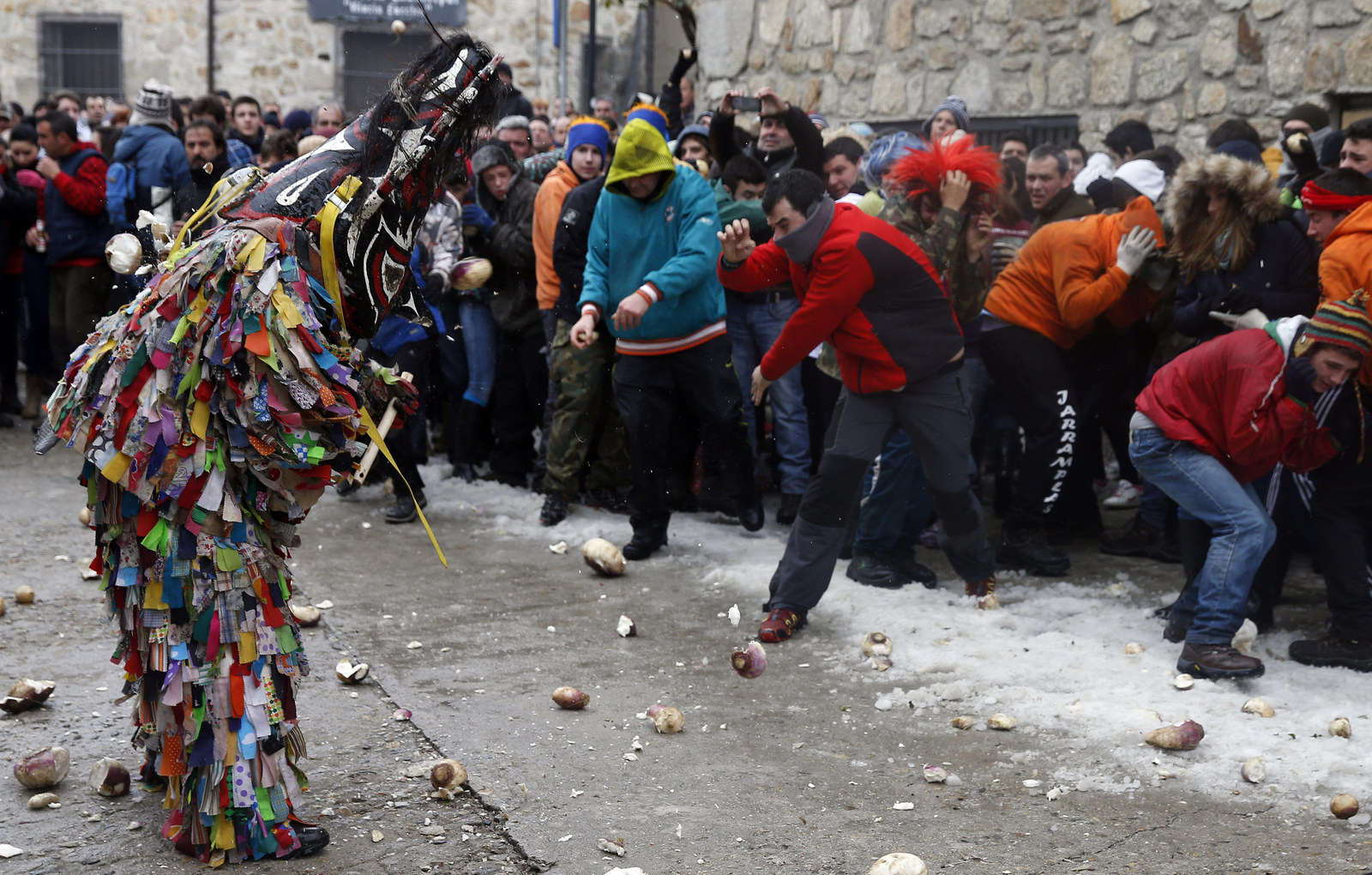 Other speculate that the annual tradition is related to American Indian ceremonies that were seen by the first conquerors, or perhaps to celebrate the story of a cattle thief who was expelled by villagers.