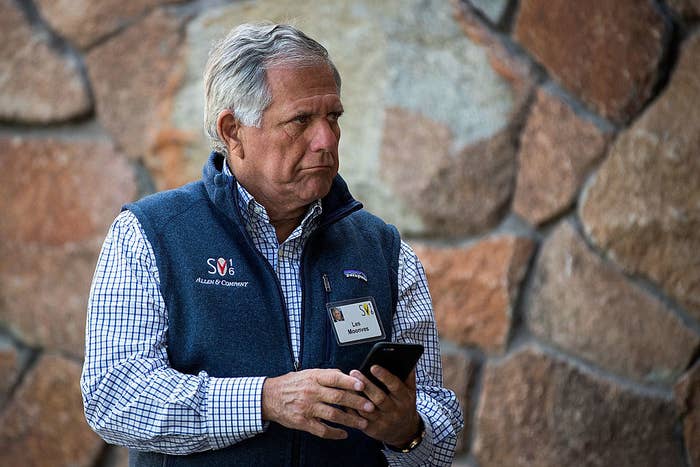 Les Moonves, who helped turn CBS into the most watched channel on television, is leaving the company after negotiating a departure settlement amid allegations that he sexually harassed six women.
The CBS board of directors announced his departure on Sunday, saying it would be effective immediately. As part of the settlement, Moonves and CBS will donate $20 million to organizations that support the #MeToo movement and "equality for women in the workplace," according to the company's statement Sunday. The donation will be deducted from any severance benefits Moonves receives.
Moonves will not receive any severence payments until an independent investigation of the allegations against Moonves has been completed.
The investigation was announced this summer, after a July piece in the New Yorker detailed sexual misconduct allegations from several women against Moonves dating back to the 1980s, and claims that the CBS chief used his position of power to threaten to derail their careers if they spoke out. They and others also told the magazine that Moonves had fostered a company culture that allowed for rampant sexual harassment throughout the ranks.
After the report published, Moonves, 68, issued a statement saying, "I recognize that there were times decades ago when I may have made some women uncomfortable by making advances," calling them mistakes that he regrets "immensely." His wife since 2004, CBS's Julie Chen, also posted a statement on Twitter saying, "I fully support my husband and stand behind him and his statement."
On Sunday, the New Yorker published a second story detailing accusations against Moonves from six additional women. Moonves has acknowledged some of the encounters, but claimed they were consensual.

In a statement following CBS's announcement of his departure, Moonves again denied the accusations against him.
"Untrue allegations from decades ago are now being made against me that are not consistent with who I am," he said. "I am deeply saddened to be leaving the company. I wish nothing but the best for the organization, the newly comprised board of directors and all of its employees."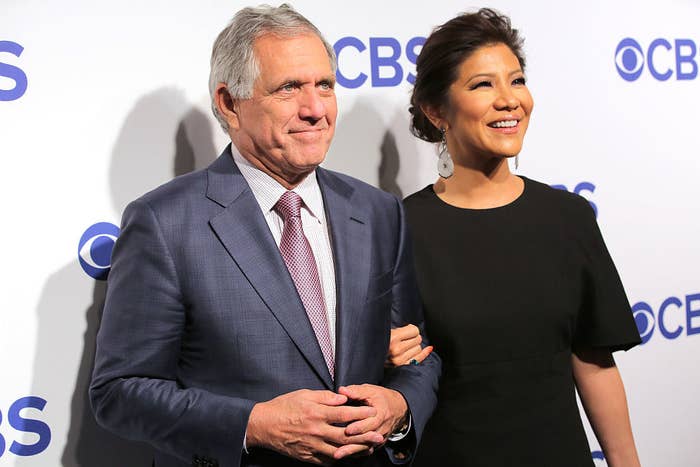 After initially declining to take immediate action, CBS's board of directors retained two law firms, Covington & Burling and Debevoise & Plimpton, to investigate the allegations and company culture, but in the #MeToo era, Moonves was left in a vulnerable position, made even more so by his heated battle with the controlling shareholder of CBS and Viacom, Shari Redstone, to prevent her from attempting to merge the two companies.
The CBS board announced Sunday that, as part of the settlement, the company has agreed to delay any possible merger with Viacom for two years. CBS also said Sunday that six members of its board will be replaced with new directors, with six of the current members remaining.
Though Moonves' severance has not been determined, he is reportedly eligible to get $184 million in bonus payments, salary, and stock as part of any exit package. Though a potential payout will likely be less than that, activists have remained critical of any severance the company may decide to give the departing chief.
"A man accused of rigorously reported allegations of harassment should not be rewarded with a golden parachute," the Time's Up organization said in a statement issued prior to the announcement, adding that the settlement "sends a message to survivors everywhere that powerful men can act without fear of consequence."
"We remain in solidarity with the six women who bravely shared their stories, risking their own incomes and careers, as well as the untold other women who may still be afraid to speak out," the group added.
Moonves has so far faced no criminal charges stemming from the allegations. In July, Los Angeles prosecutors declined to press charges based on allegations from a woman who told police in February that Moonves sexually assaulted her once in 1986 and twice in 1988, saying they fall outside the statute of limitations.
In a statement Sunday, Time's Up called the new accusations reported by the New Yorker "bone-chilling," and warned CBS that "the world is watching."
"We will accept nothing less than full transparency of the investigation's findings, a commitment to real change across all levels of CBS management and no reward for Les Moonves," the statement said.
It's unclear how the departure of Moonves — who brought CBS from last to first place in overall viewers with hits like Everybody Loves Raymond, CSI: Crime Scene Investigation, and The Big Bang Theory — will affect the network he took over 20 years ago.
CBS experienced a record-setting second quarter, reporting revenue of $3.47 billion, up 6% compared to the same period last year, with net earnings of $400 million. And his recent big push into digital streaming, CBS All Access, has been an apparent success, with executives saying in August it has exceeded expectations.
CBS's chief operating officer, Joseph Ianniello, will take over for Moonves while the board conducts a search for a permanent replacement.