Parents Freak Out After Receiving Mysterious Mail Addressed To "Your Tasty Children"
"The children look delicious. May I have a taste?"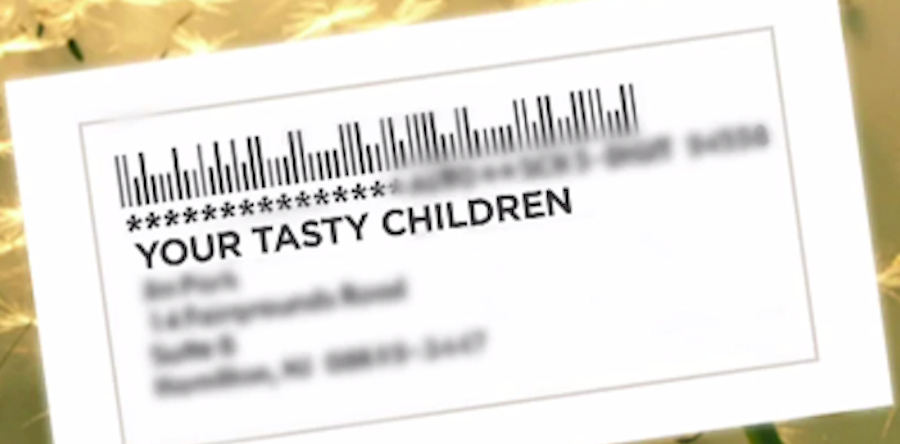 A mailed magazine (left); Carrie Pernula (right).
The panic in Champlin, Minnesota, started when one family checked their mailbox on Sept. 27.
An anonymous letter had a message in the form of two simple but ominous lines: "The children look delicious. May I have a taste?"
Understandably, the family (unidentified by police) with two elementary school-age children was concerned. One parent who posted an image of the letter to Facebook commented, "Obviously my stomach started doing somersaults."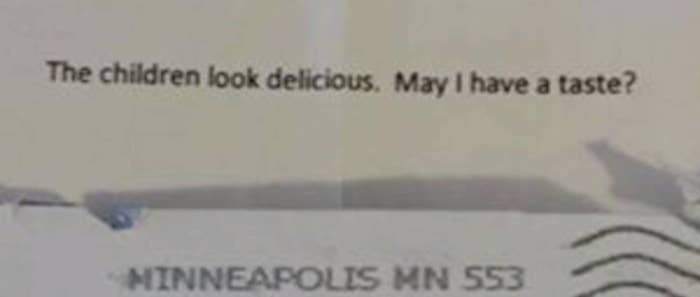 The freaked-out parents also notified police and posted alerts on their community Facebook group to warn neighbors.
Before long, the same household received a magazine subscription with the phrase "YOUR TASTY CHILDREN" over the address label. That's when neighborhood parents really started to lose it.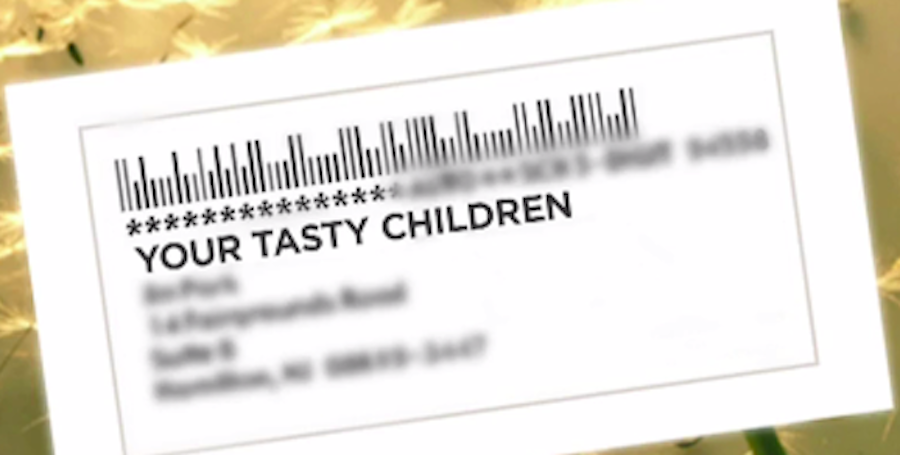 The family also had a message for the sender, making it clear on Facebook that their children were not on the menu.
To the individual who sent this letter...The answer is NO! NO you may not have my children in any way, shape, or form. And beyond anything physical you may NOT rob them of the security and comfort they feel.
Families were apparently so scared that none of them wanted to go on camera with the local CBS affiliate WCCO for the story:
Then on Friday, Champlin police announced that they had arrested the person believed to be behind the campaign of fear: a 38-year-old fellow neighborhood resident, Carrie Pernula.
Pernula allegedly admitted to sending the creep mail out of frustration with children being children.
Champlin Deputy Police Chief Ty Schmidt told WCCO-TV that Pernula was "angry because kids were leaving things in her yard and I think they were probably being a little noisy too, just kind of being kids, how kids are."
"In this case, they went way beyond the bounds of what should be done," he added.
No children were actually licked or tasted. However, city attorneys are now reportedly reviewing the case for possible charges of gross misdemeanor terroristic threats and stalking.