Joshua Tree National Park Will Stay Open After All As Officials Cope With Habitat Damage
The National Park Service has been forced to operate with a limited workforce during the shutdown, leaving trash cans and toilets on federally managed lands unmaintained and large swaths of habitat unprotected.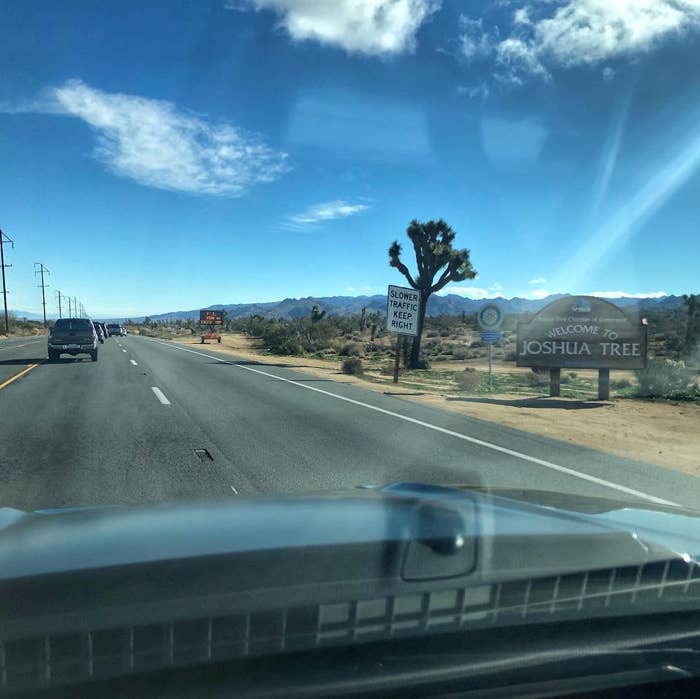 California's Joshua Tree National Park will avoid a temporary closure after officials said they have found other funds to cover the costs of cleaning clogged restrooms and better protecting habitat, some of which was damaged during the partial government shutdown.
Officials had planned to close the park completely Thursday, citing the inability to manage the waste left behind by visitors and habitat destruction by off-roaders. Some of the park's namesake trees were also damaged, including one that was cut down to clear a new path, officials said.
"There are about a dozen instances of extensive vehicle traffic off roads and in some cases into wilderness," Joshua Tree National Park Superintendent David Smith told reporters on a call earlier this week, according to National Parks Traveler. "We have two new roads that were created inside the park. We had destruction of government property with the cutting of chains and locks for people to access campgrounds. We've never seen this level of out-of-bounds camping."