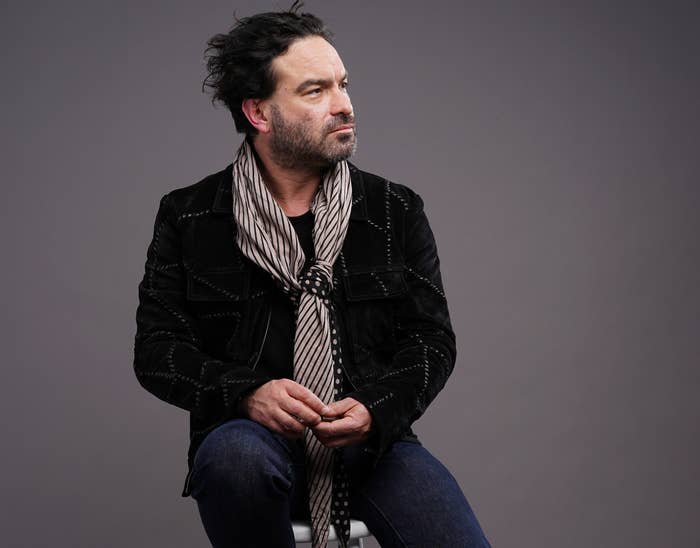 Johnny Galecki, who gained fame on the sitcom Roseanne and later on The Big Bang Theory, discussed publicly for the first time how difficult it was to watch the downfall of Roseanne Barr after her racist Twitter scandal.

Barr saw her No. 1–rated sitcom revival quickly canceled on ABC last year after she compared Valerie Jarrett, the black former adviser to President Barack Obama, to an ape. The tweet came in response to a false QAnon conspiracy thread alleging Jarrett had helped cover up CIA spy operations.
The move by ABC shocked many and threw the future of the cast and crew into doubt.
"That first day when that horrible, horrible tweet of hers went out, I was angry, and not just 'cause it was such a fiercely, ugly thing to say ... but I knew that they were gearing up to do a another year on the show and how many other people's jobs that affected and put into danger," Galecki said on BuzzFeed News' Profile. "... Then I was worried, because honestly I don't know her to be a person that would say such a thing."
The show was later reborn as The Conners, featuring the same cast living in a post-Roseanne world.
Galecki, who played David Healy, the love interest of Roseanne's daughter Darlene in the original version of the sitcom, said he wasn't sure if Barr had changed over time, "but I know that when I knew her well, a comment like that isn't something she would've tolerated."
"I'm still really shocked over it," he added. "... It's a very strange sensation when you're pissed at the same person you're concerned about."
Galecki, 44, also spoke at length about his time on CBS's ratings darling The Big Bang Theory, which ends its run this week after 12 years.
Watch Galecki's complete Profile interview here: