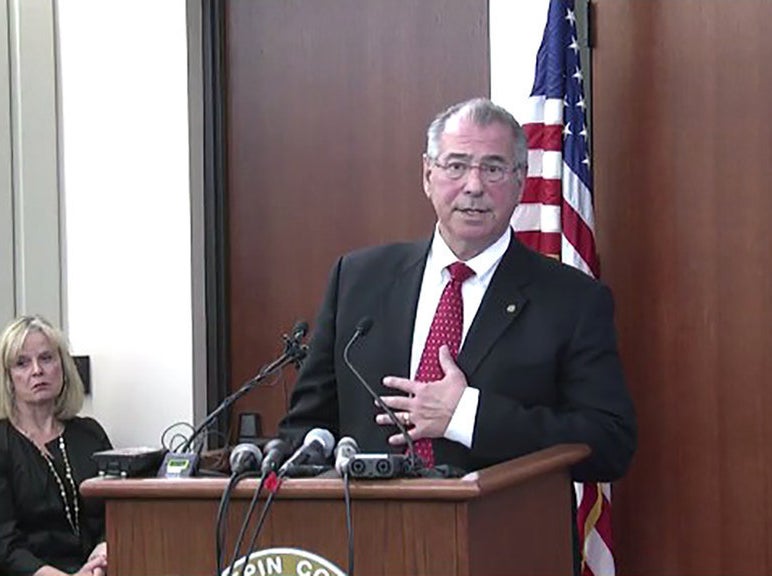 The top Minneapolis prosecutor announced Wednesday that there will be no criminal charges against two police officers involved in the fatal shooting death of Jamar Clark, an incident that sparked widespread protests.
At a news conference Wednesday, Hennepin County Attorney Mike Freeman said criminal charges were not warranted against either officer, and stated the use of deadly force was justified in the shooting death of Clark, who he said was unarmed.
Freeman decided to forgo the secretive grand jury process in the case of the two officers, Mark Ringgenberg and Dustin Schwarze.
Some bystanders had claimed Clark, a 24-year-old black man, was handcuffed when the officers, who are white, opened fire during a confrontation in the street. But Freeman said forensic evidence and officer testimony showed Clark was "not handcuffed at the time he was shot." The prosecutor added that there was no DNA found inside the handcuffs, although Clark's blood was on one side of the restraints.
"The presence of Clark's DNA on Ringgenberg's duty belt and grip of Ringgenberg's gun is strong forensic corroboration of the officer's statements that Clark's hand was on the grip of Ringgenberg's gun," Freeman said. "Clark simply could not have been handcuffed and attempting to seize Ringgenberg's gun while they were on the ground.
Forensic evidence showed that Clark did not have any internal or external injuries on his wrists that suggested he was handcuffed, Freeman said.
Several Black Lives Matter activists at the news conference confronted the prosecutor over his decision, with one telling him, "If the city burns it's on your hands."
Another protester said Freeman's narrative "pushed the Minneapolis Police Department's propaganda" and ignored witness accounts.
"We will not rest until we get justice," one activist said at the conference.
As activists continued to question Freeman's account of the events that led to Clark's death, the prosecutor abruptly left the conference.
Mayor Betsy Hodges, speaking at another press conference, said she appreciated Freeman's "transparency and thoroughness" in the review process, but said that she had not had time to look at the evidence when asked if she agreed with his decision.
Hodges said that once the Department of Justice investigation was complete and the federal government had decided whether to bring charges against the officers, the Minneapolis Police Department would "thoroughly review" all evidence to make a decision about disciplining the officers, who are currently on non-enforcement duties.
Police Chief Janeé Harteau said there will be safe spaces for people "to express their feelings and thoughts" and that the focus was on public safety for everyone including protesters, police, and bystanders. She added there were contingency plans in place in case protests turned violent.
Schwarze and Ringgenberg arrived at the scene where Clark was interfering with paramedics while they were trying to transport his girlfriend, RayAnn Hayes, who told the medics that he assaulted her during a party, according to Freeman's report.
Schwarze later said that as the officers approached Clark, he had "this thousand yard stare."
Clark did not comply to the officers' repeated orders to take his hands out of his pockets, Freeman said. They also tried to handcuff him, but Schwarze later said that he was never able to get the handcuffs on. After Clark resisted, Riggenberg reached his arm around Clark's chest and took him to the ground, landing on top of Clark who was on his back.
According to Freeman's report of the incident, Riggenberg said he felt his gun go from his right hip to the small of his back and told Schwarze, "He's got my gun."
He added that he felt Clark's "whole" hand on the weapon and repeatedly told Schwarze that Clark had taken his gun. Schwarze said he then dropped his handcuffs and put his gun to the edge of Clark's mouth, telling him, "Let go or I'm gonna shoot you."
According to Schwarze, Clark looked directly at him and said, "I'm ready to die."
"Only thing I could think of to do was to save our lives and anyone else in the immediate area, so I pulled the trigger," Schwarze reported.
However, the gun did not fire the first time as the slide was partially pulled back. Schwarze recalled Riggenberg telling him in a panicked voice, "Shoot him," and pulled the trigger again, this time shooting Clark in the head.
When Riggenberg told investigators that when he heard Clark say he was ready to die, he recalled thinking, "That was the worst feeling ever because, it just, my heart just sank."
Black Lives Matter activists have planned a protest at 6 p.m., with one of them telling reporters, "If we can't find justice here, we will find it in the streets."
In a statement to BuzzFeed News, Minnesota senator Al Franken acknowledged that Freeman "made a great deal of the evidence" available, but added that he understood the frustration many were feeling about the decision not to charge the officers.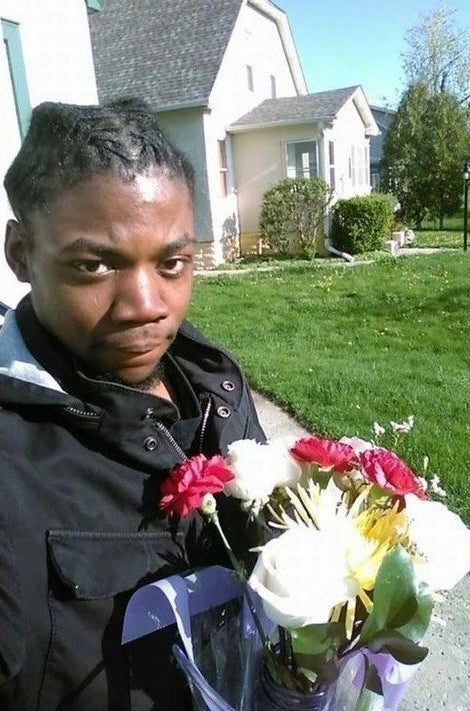 Almost immediately, the shooting prompted outrage, with witnesses crowding around the scene as police tried to keep them at bay. Over the following days, activists affiliated with Black Lives Matter occupied the Minneapolis Police Department's 4th Precinct, forming an encampment around the building and demanding that the authorities release videotapes of Clark's death.
Violence erupted at various points during the occupation, with police reportedly pepper-spraying several people. In the ensuing demonstrations, five protesters were shot. Four people, some of whom expressed anti-black sentiments, were later arrested and charged.
The occupation lasted a total of 18 days, and prompted Minnesota Gov. Mark Dayton to agree to meet with the activists.
On Thursday, the city's police chief, Janeé Harteau, warned the public that while officers would respect peaceful demonstrations, "we will not allow people to set fires on our streets or occupy and vandalize our buildings."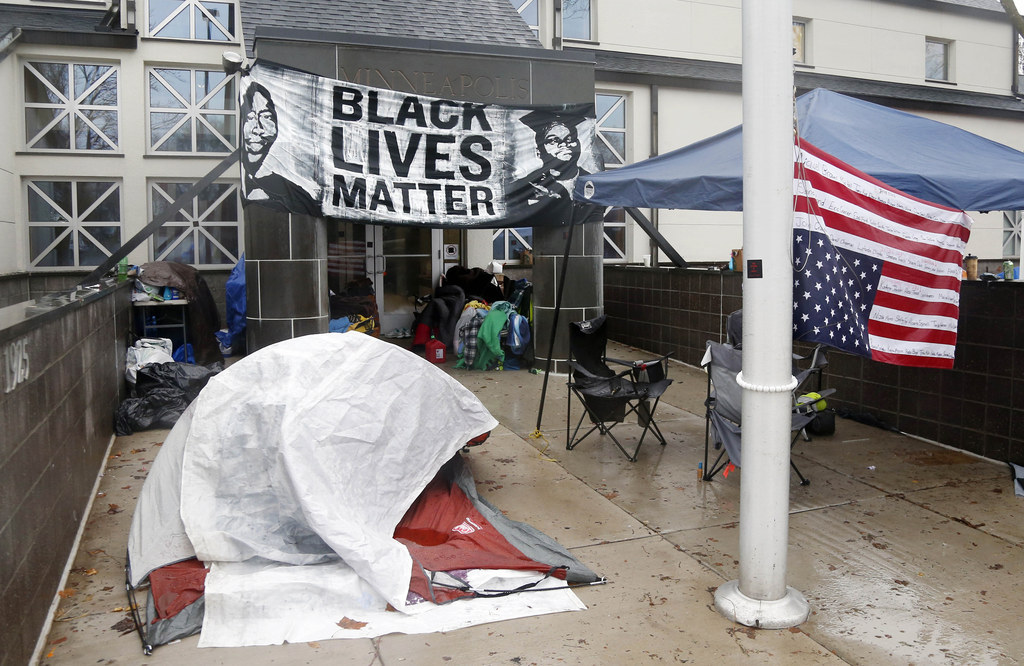 Here's the full report from the Hennepin County Attorney's Office regarding Jamar Clark's death:
Download PDF