ISIS Leader Reported Dead Months Ago Is Really Dead Now, White House Says
The Obama administration on Friday said the No. 2 leader of ISIS was killed in a U.S. military strike — a fate U.S. military officials said he had met in 2014.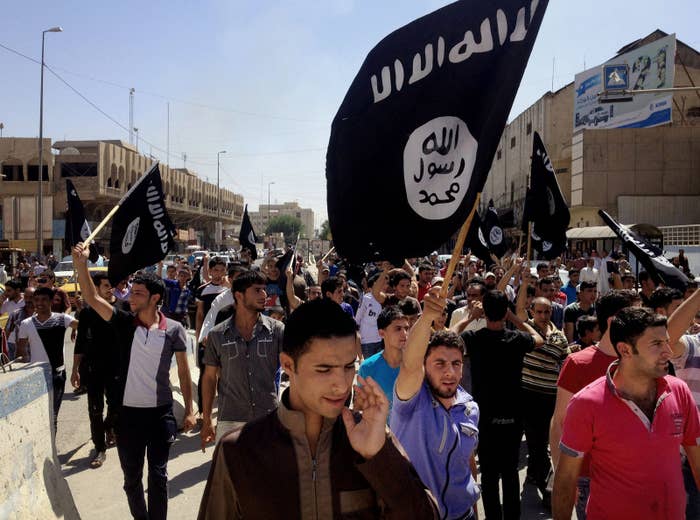 A top ISIS leader whose death had been announced last year by U.S. officials apparently survived, only to be killed in a military strike earlier this week in Iraq.
On Friday, the Obama administration announced that the No. 2 ISIS leader, Fadhil Ahmad al-Hayali — also known as Hajji Mutazz — was killed Aug. 18 by a U.S. military airstrike while traveling in a vehicle near Mosul, Iraq.
It marks the second time the U.S. has announced his death, however. In 2014, Gen. Martin Dempsey, chairman of the Joint Chiefs of Staff, told the Wall Street Journal that several top ISIS commanders had been killed in airstrikes. Unnamed officials quoted in the same story named al-Hayali as among those killed in U.S. military strikes between Dec. 3 and Dec. 9.
Officials at the Pentagon and Joint Chiefs of Staff did not immediately respond to inquiries from BuzzFeed News regarding the discrepancies.
In his statement on Friday, U.S. National Security Council spokesperson Ned Price said al-Hayali was a key coordinator for moving large amounts of weapons, explosives, vehicles, and people between Iraq and Syria. He was also responsible for planning operations in Iraq over the past two years, including the attacks in Mosul in June 2014, Price added.
Al-Hayali's death would undoubtedly "adversely impact" ISIS's operations, Price said, given the former al-Qaeda operative's role in the terrorist organization's finance, media, and logistics operations.
Also killed in the military strike was an ISIS media operative known as Abu Abdullah, the White House announced.