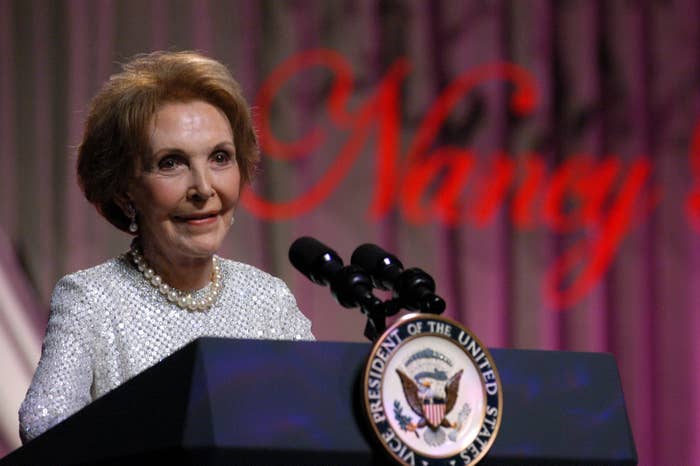 After three days of laying in repose as thousands of mourners paid their respects, former first lady Nancy Reagan was buried alongside her husband, former President Ronald Reagan, in Simi Valley on Friday.
Hundreds of friends, family members, and former colleagues — from Washington to Hollywood — attended the private funeral at the sprawling presidential library.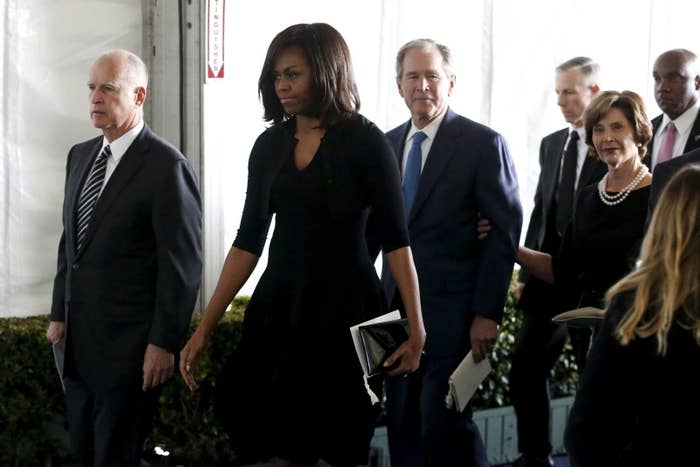 Friends and family remembered the former first lady as an inseparable half to the former president, a fierce supporter of her husband in both private and public life.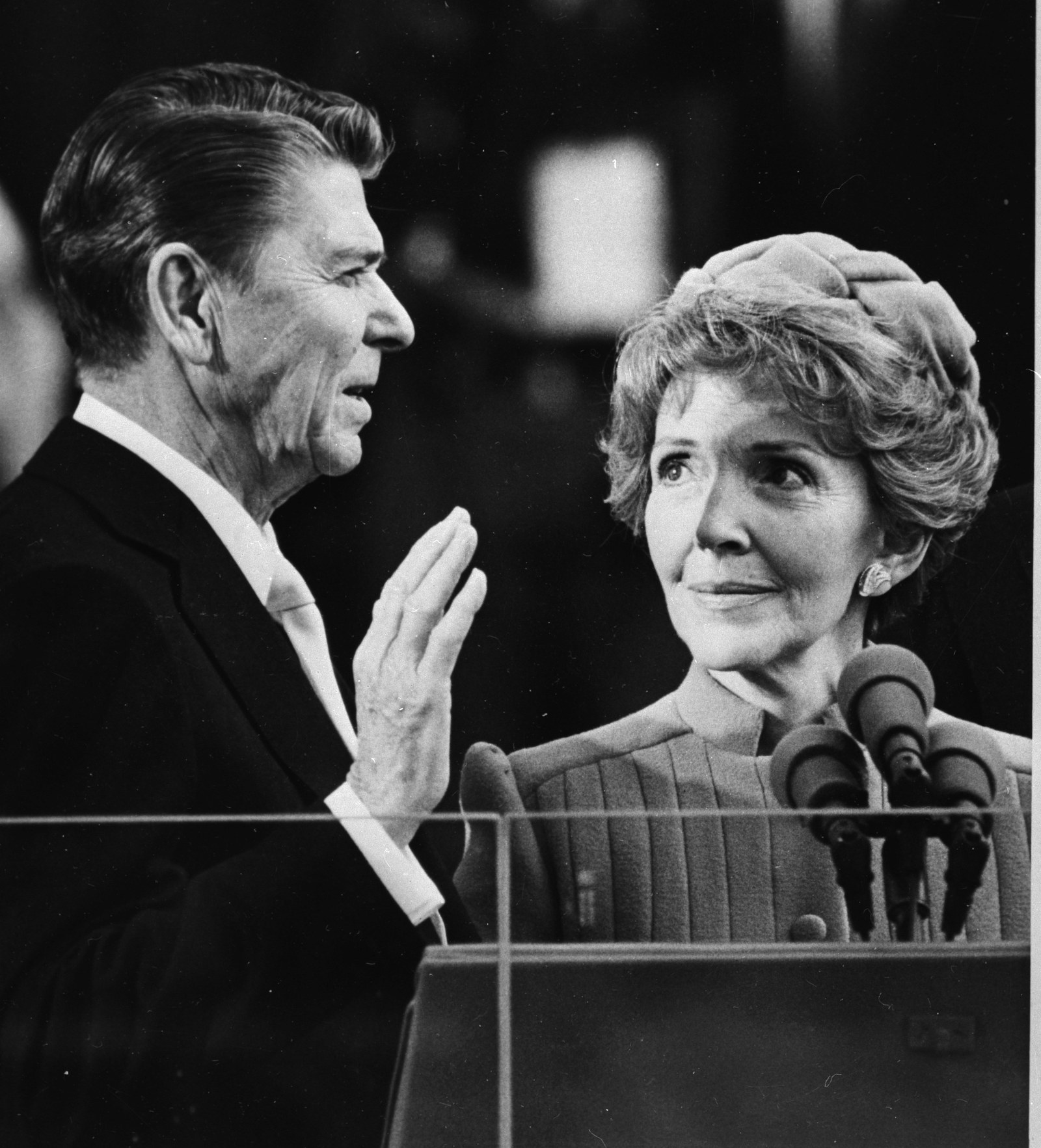 "They could hardly bear to be apart," Reagan's former chief of staff James A. Baker said during his remarks. "When he was on a movie set or on the road for General Electric or as a candidate, or as a governor, or as a president, he wrote her every night. When they were together, he hid love notes around the house for her to find."
She, in return, put small notes and jelly beans in the pockets of his clothes and suitcase.
"He owed much of the success of his presidency to her," Baker said.
Nancy Reagan, who died Sunday at 94, planned the funeral herself, selecting everything from the flowers and music, to the guest list and program.
Ana Maria Martinez, a famed Puerto Rican opera singer sang Ave Maria during the ceremony.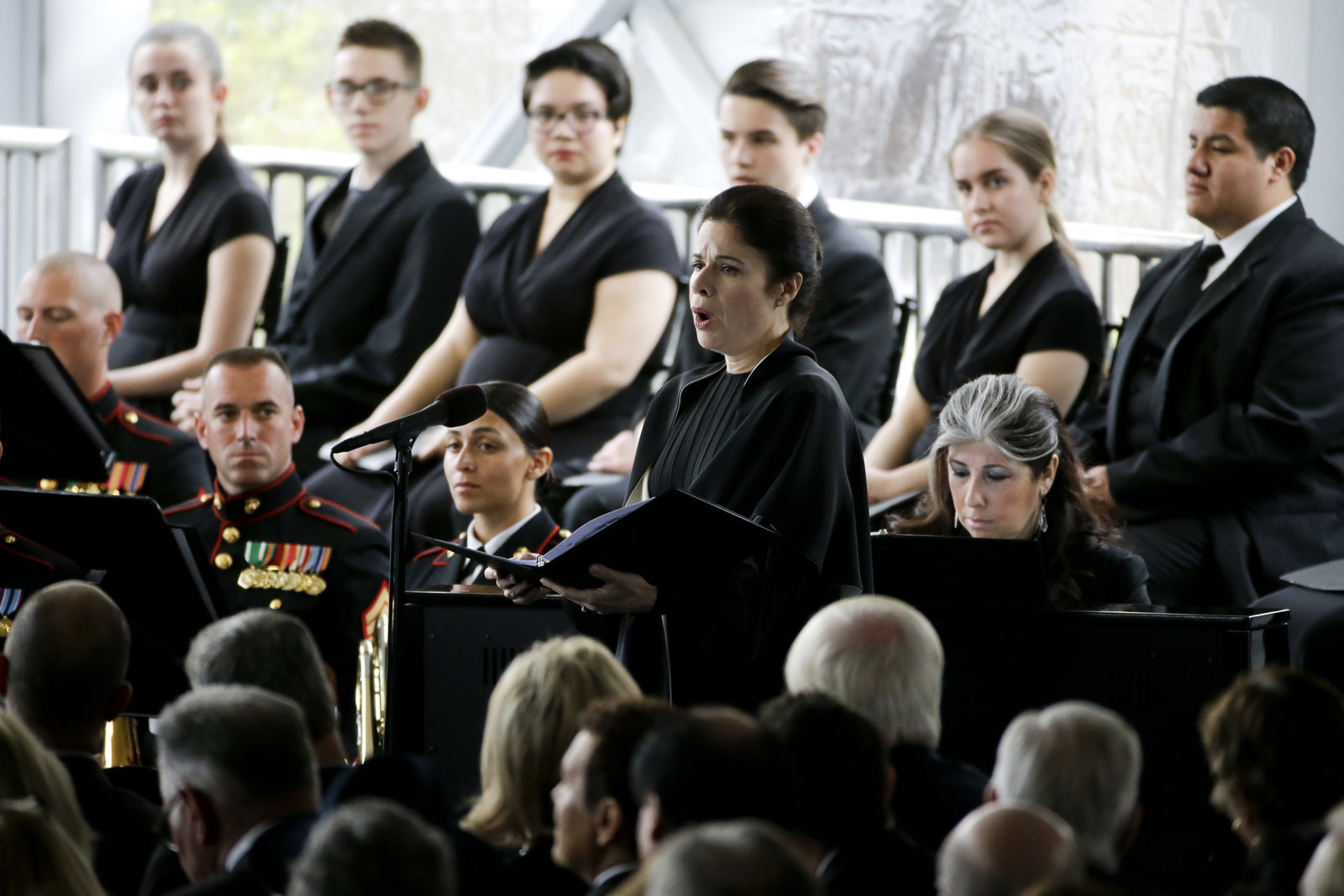 In addition to Reagan's two children — Patti Davis and Ronald Prescott Reagan — former NBC News anchor Tom Brokaw was among the speakers.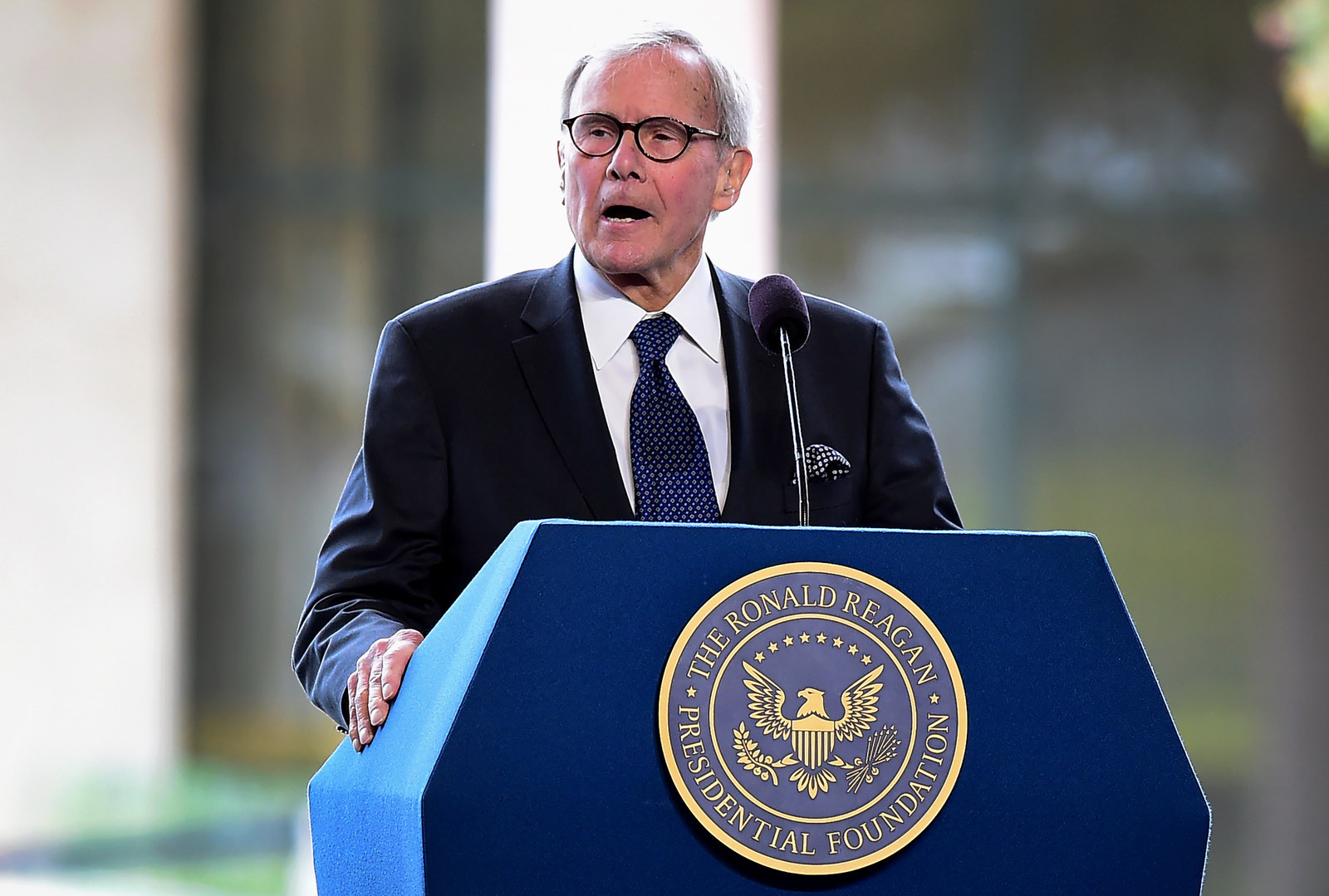 The ceremony was also attended by a list of current political players paying their respects, including former house speakers Newt Gingrich, Nancy Pelosi, California Governor Jerry Brown, former California Governor Arnold Schwarzenegger and presidential candidate Hillary Clinton.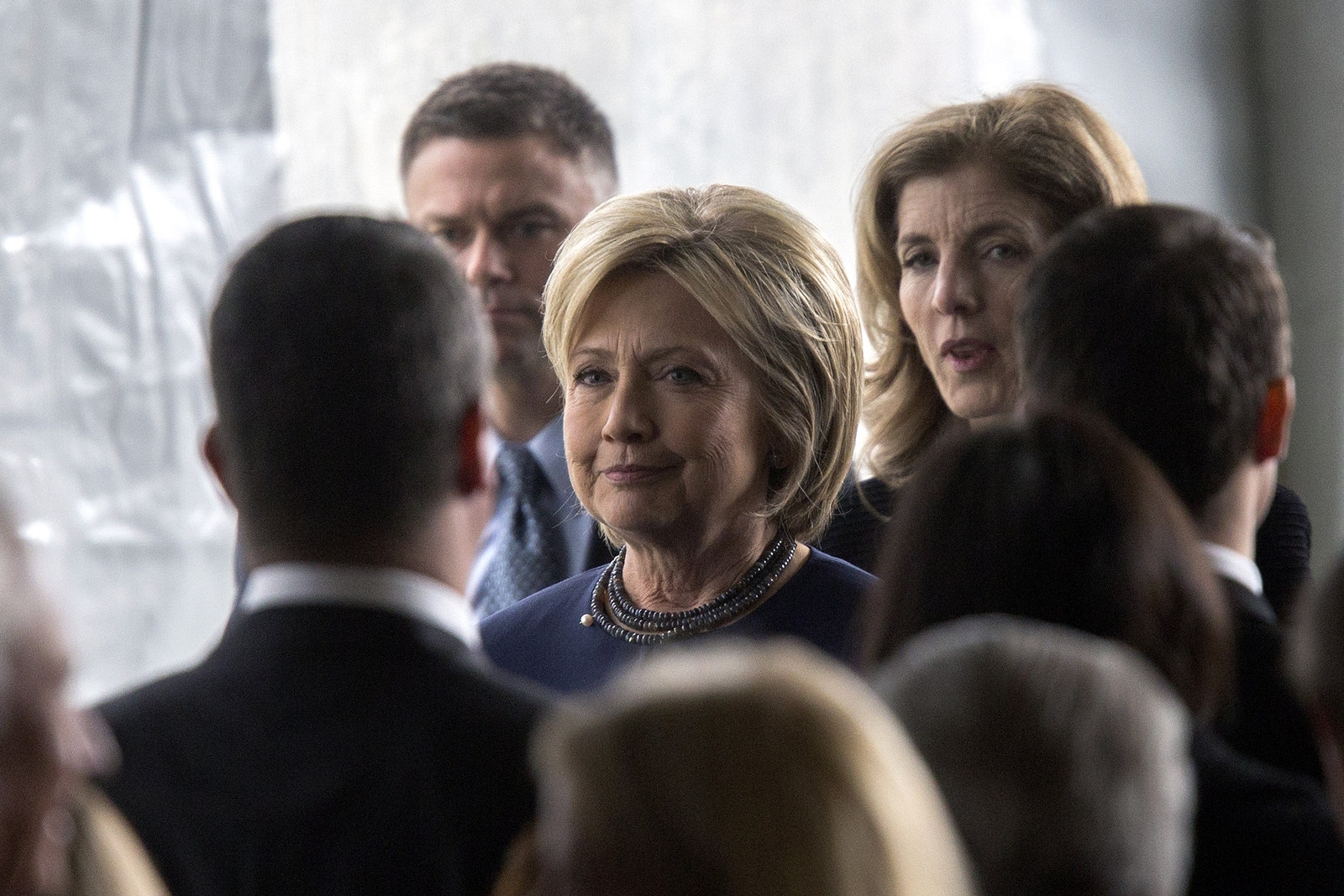 The guest list also included several faces familiar to Hollywood, where the couple spent the beginnings of their lives before turning toward politics.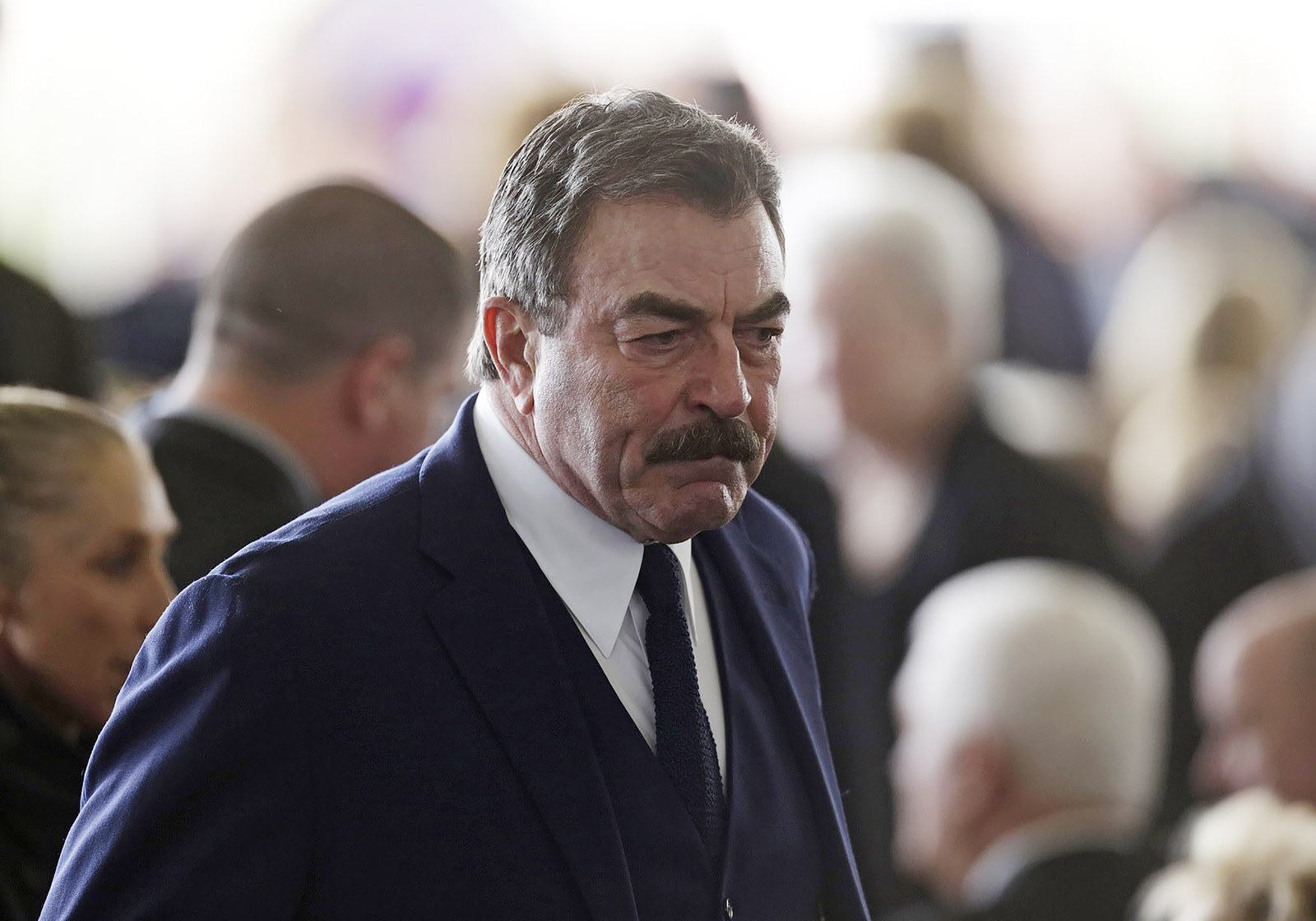 But it was the couple's relationship and bond that permeated the ceremony.
"Nancy was the president's eyes and ears on personnel," Baker said. "She could see who was paddling their own canoe and who was loyal to the president."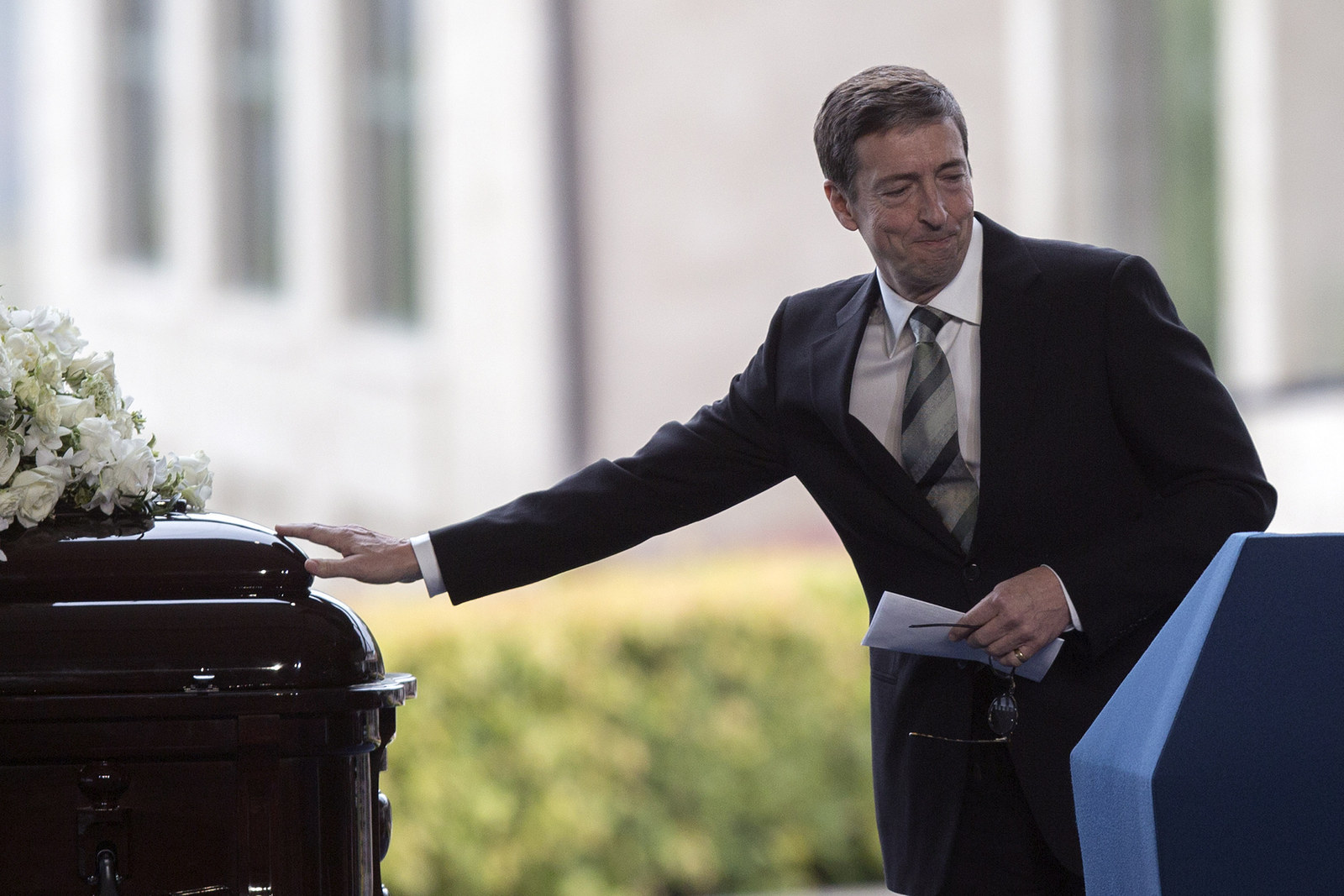 You can watch the ceremony here: