Greece Repays IMF As Banks Reopen
Banks in Greece that were ordered closed in June amid a spiraling debt crisis will reopen Monday, but limits on cash withdrawals remain in place.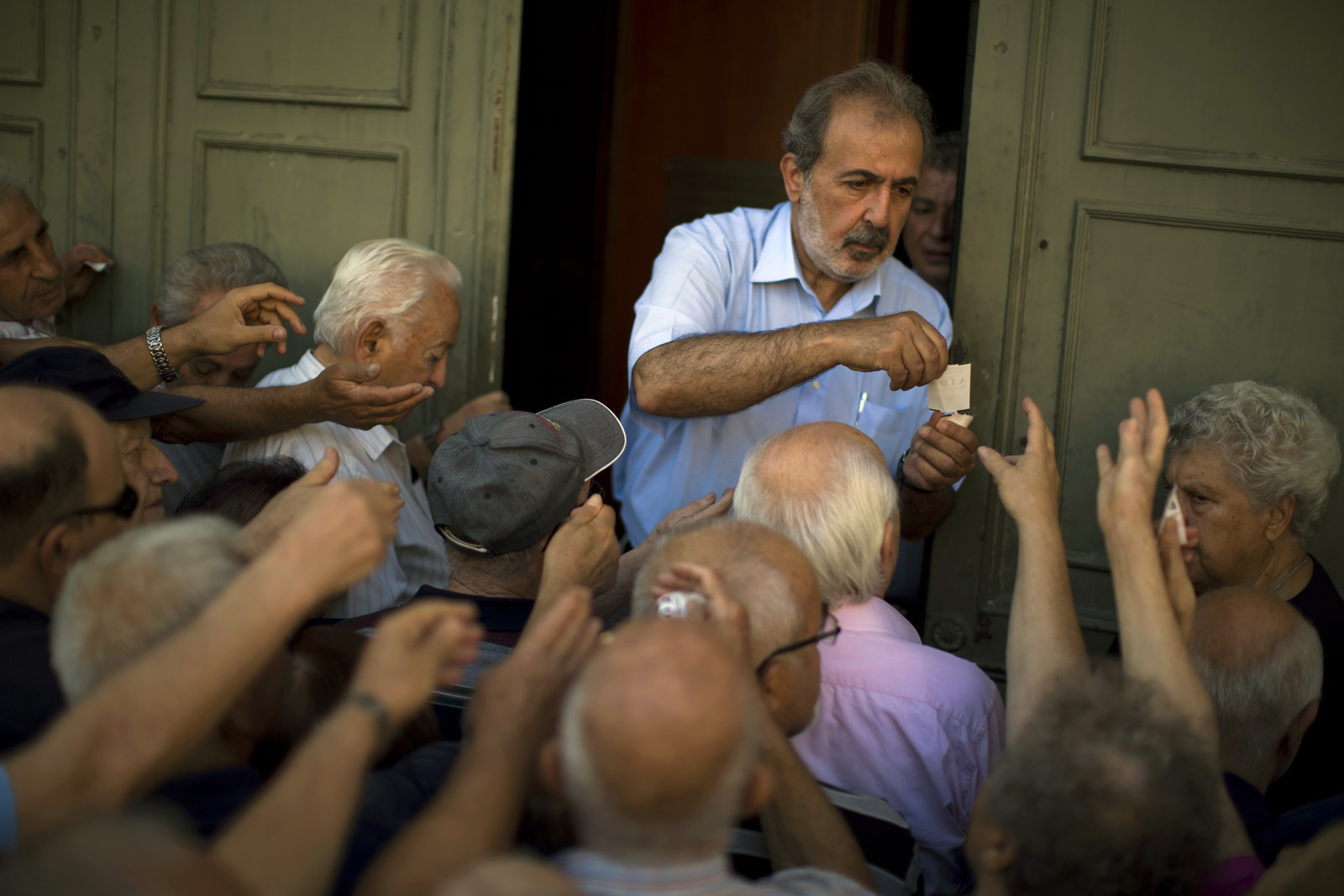 Greece repaid some 2 billion euros it owed to the International Money Fund on Monday, as Greek banks reopened after a three-week closure that crippled everyday life and heightened anxiety over the nation's spiraling euro debt crisis.
"I can confirm that Greece today repaid the totality of its arrears to the IMF," the fund's director of communications, Gerry Rice, said in a statement. "Greece is therefore no longer in arrears to the IMF."
"As we have said, the fund stands ready to continue assisting Greece in its efforts to return to financial stability and growth," Rice said.
The country is also scheduled to make a 3-billion euro debt payment to the European Central Bank.
Despite banks reopening, Greeks will still be forced to adhere to cash withdrawal limits and other money controls, as the financially unstable nation tries to pull itself out of one the worst debt crises since the eurozone was established.
The decree to reopen the banks, issued over the weekend, came as Greece swore in a revamped cabinet to replace members who had resigned in protest over, or voted against, hugely unpopular austerity measures that were a condition of receiving emergency aid to keep the nation afloat.
Over the last three weeks, Greeks have been forced to comply with daily cash withdrawal limits, long lines at ATM machines, and restrictions on purchases and wire transfers abroad to keep money from leaving the nation's economy.
Some restrictions, however, will remain in place. For example, the daily cash withdrawal limit of 60 euros ($65) will remain, but the government is adding a weekly limit, so if residents miss one day, they can double up the next day, up to 420 euros a week, the Associated Press reported.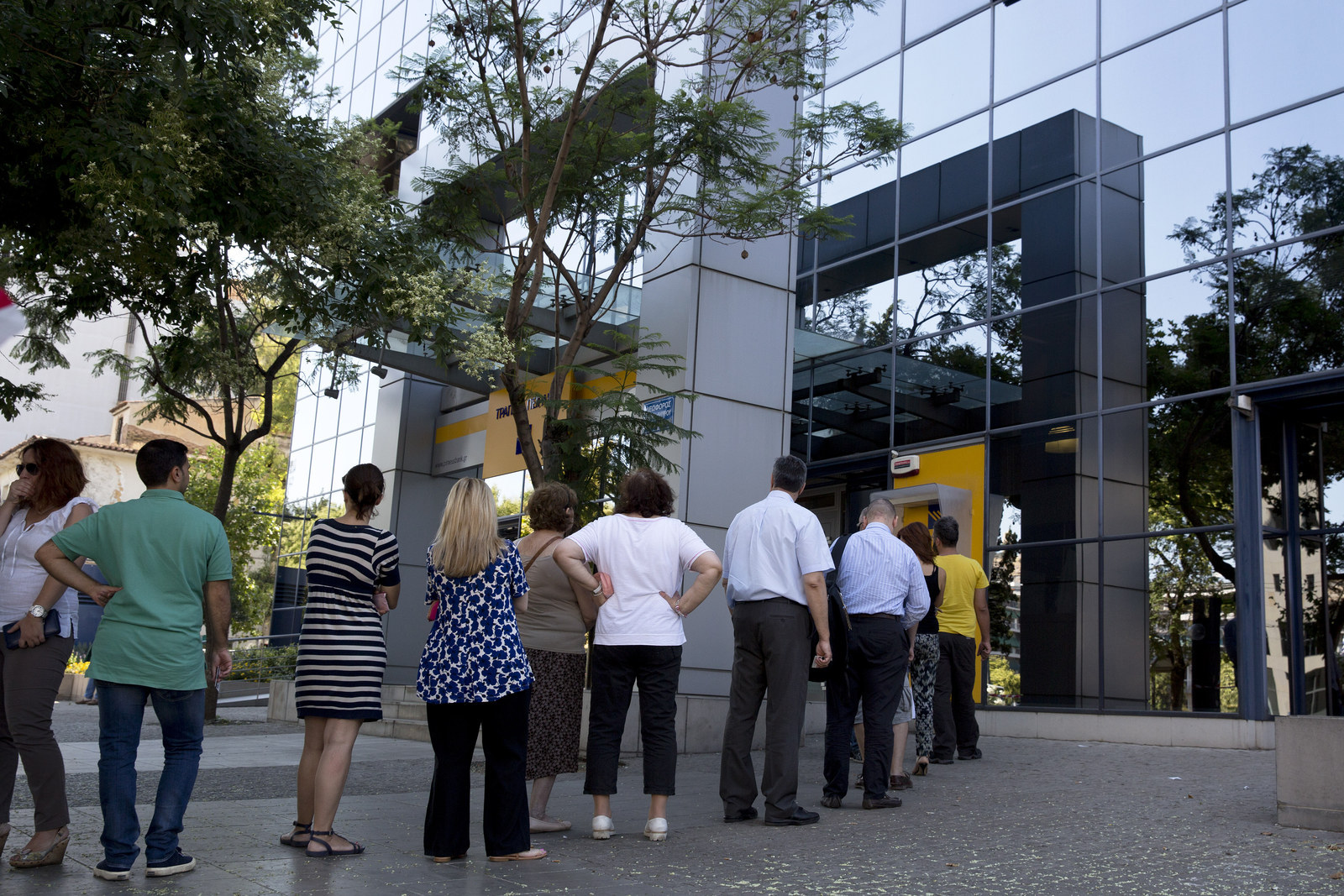 The government also eased restrictions on purchases abroad, but left in place prohibitions on money transfers. It also pushed back the deadline for filing personal income taxes to Aug. 26.
The decree should offer some relief to Greeks who have had to not only grapple with the everyday inconvenience of a crippled banking system, but the stress of an unknown future in the eurozone.
The Greek parliament last week approved hugely unpopular austerity measures — including cuts to government spending on pensions and higher taxes for a range of goods and services — until a larger 86-billion-euro bailout is finalized in the coming days.