Greece Digs In After Missing IMF Debt Payment
Greek Prime Minister Alexis Tsipras struck a defiant tone after his government missed a midnight deadline to repay the International Monetary Fund roughly 1.5 billion euros, sending the nation into deeper financial turmoil.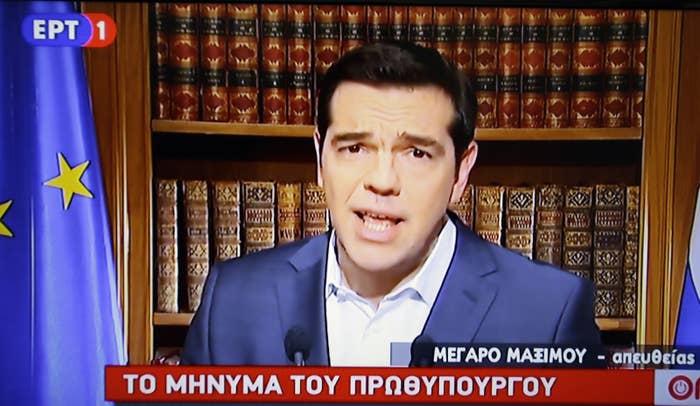 Greek Prime Minister Alexis Tsipras struck a defiant tone in nationally televised remarks on Wednesday, less than 24 hours after his government failed to make a roughly 1.5 billion euro payment to the International Monetary Fund.
Despite a letter to the IMF Tuesday night in which Tsipras told creditors that the bulk of their demands were acceptable in exchange for a two-year bailout extension, the prime minister on Wednesday urged Greeks to reject an upcoming referendum on the latest debt proposal.
Saying Greece was being "blackmailed" into accepting crippling austerity measures and other reforms in exchange for extending the five-year bailout, Tsipras asked the public to vote "no" on the referendum on Sunday. He also insisted that rejection at the polls would not jeopardize Greece's place in the eurozone.
In failing to meet the midnight deadline Tuesday, Greece became the first developed nation to miss a payment to the IMF.
In a statement, Gerry Rice, director of communications for the IMF, confirmed that "Greece is now in arrears and can only receive IMF financing once the arrears are cleared."
The IMF also confirmed that it had received a request from the Greek authorities for an extension of their obligation and that it would go to the Executive Board "in due course."
The payment — about $1.7 billion — was missed despite a last-minute effort to push back the deadline, and as the Greek government took measures to guard against public panic.
Earlier in the week, the European Central Bank refused to increase emergency funding. And with no extension of a huge five-year eurozone bailout, Greece warned that it could not meet its IMF repayment obligations.
European Council President Donald Tusk pushed back against Tsipras's televised comments on Wednesday, pointing out that eurozone partners couldn't lend a hand where it wasn't wanted.

Despite Tsipras's assurances on Wednesday, Greece's eroding financial position has fueled fears that the Mediterranean nation may exit the eurozone.
In recent days, Tsipras's government had been working furiously to reach a deal extending financing until new terms could be negotiated.
Greece has also sought to refinance its crushing debt, which many believe to be unsustainable, particularly amid deeply unpopular austerity measures the government has been forced to implement.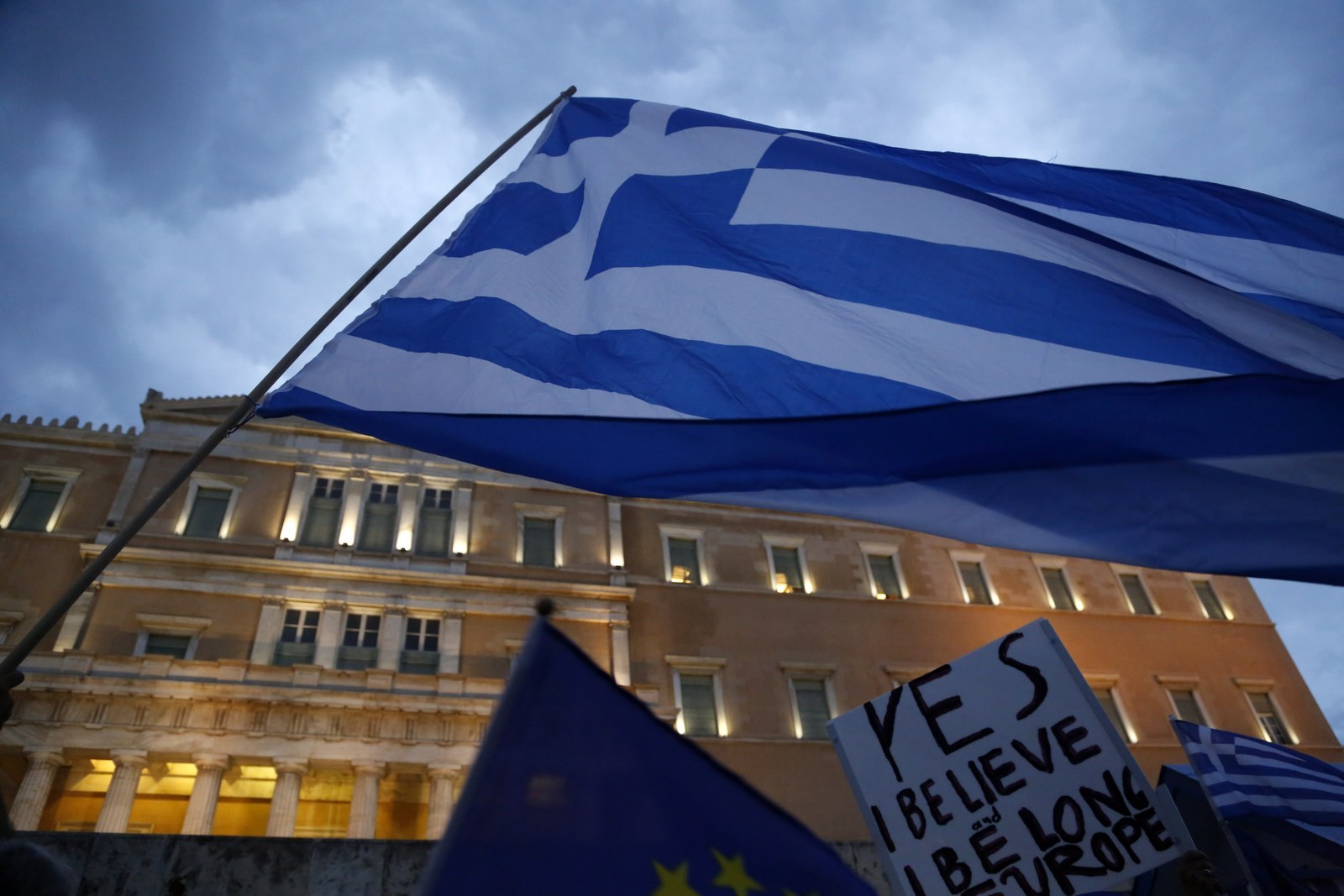 But widespread fear took hold when Tsipras announced that he would put a proposed deal crafted by creditors to a referendum, and urged the public to vote against it.
Authorities then announced that banks across the nation would stay closed for a week as capital controls are put in place, prompting long lines at ATMs on Sunday as Greeks scrambled to withdraw funds before they closed.
On Wednesday, the government ordered hundreds of bank branches to reopen so that pensioners without ATM cards could cash up to 120 euros from their retirement checks, the Associated Press reported.