The tallest land animal, the giraffe, is in danger of sliding into a "silent extinction" after losing 40% of its population in just 30 years, scientists announced Thursday.
The species, which is spread across Africa, numbered between 150,000 and 163,000 in 1985, but that number fell to an estimated 97,562 in 2015, according to a report issued by the International Union for the Conservation of Nature (IUCN).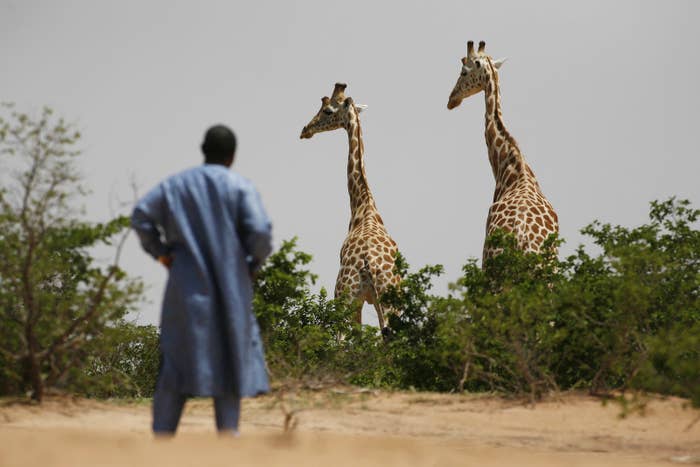 That was enough for the ICUN to place the giraffe on its "Red List," a compilation of animals and plants scientists think are at greatest risk of disappearing. The giraffe, which had been listed as "least concern," was bumped to "vulnerable" Wednesday during an IUCN meeting in Mexico.
The giraffe population's precipitous decline is due mostly to human activity in the form of illegal hunting, habitat loss, expanded agriculture and mining, and civil unrest, scientists said. If current trends aren't reversed, the regal, spindly mammals that can reach up to 20 feet high could be gone from the landscape forever, they warned.
"Whilst giraffe are commonly seen on safari, in the media and in zoos, people — including conservationists — are unaware that these majestic animals are undergoing a silent extinction," Julian Fennessy, director of the Giraffe Conservation Foundation, said in a statement. "As one of the world's most iconic animals, it is timely that we stick our necks out for giraffe before it is too late."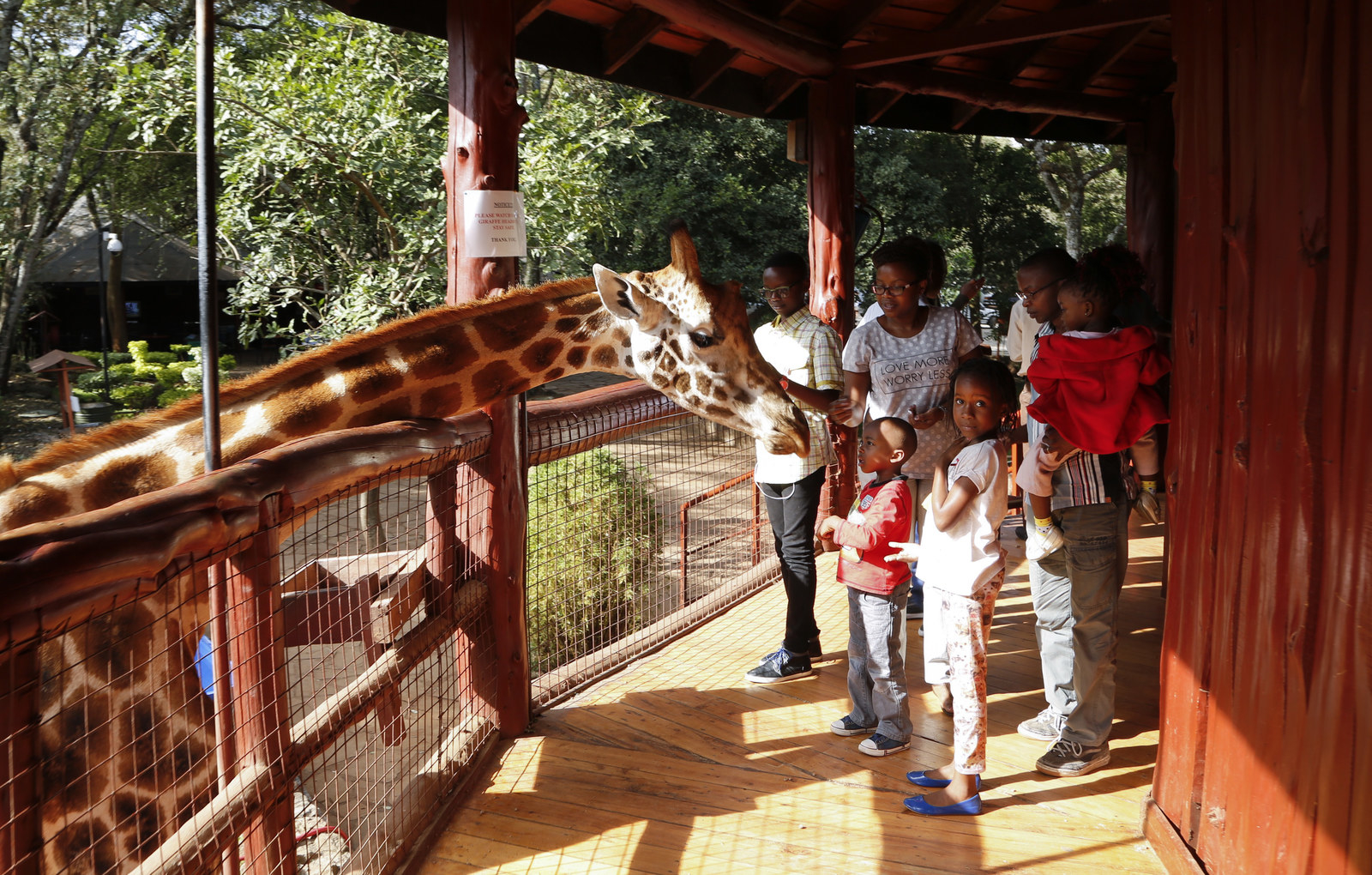 Duke University conservation biologist Stuart Pimm told the Associated Press that the giraffe's ubiquity in zoos across the world lulls the public into a false sense of security.
"There's a strong tendency to think that familiar species (such as giraffes, chimps, etc.) must be OK because they are familiar and we see them in zoos," he said. "This is dangerous."
The IUCN World Conservation Congress in September passed a resolution calling for governments and other parties to increase conservation efforts, including better equipping authorities to monitor and protect giraffe herds.
For other concerns listed in the IUCN report regarding dozens of other species, read the report here.