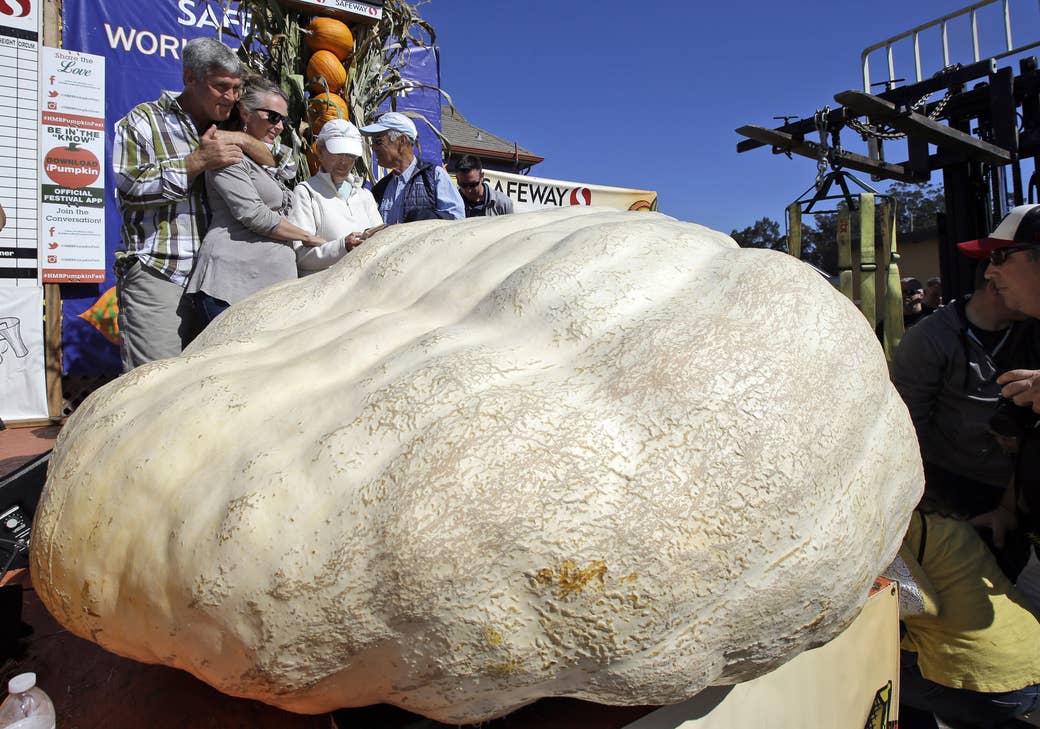 There are pumpkins, and then there are pumpkins that weigh more than a small car. Steve Daletas brought the latter to a weigh-in competition in California on Monday.
Tipping the scale at 1,969 pounds, Daletas's giant white pumpkin took first prize at the Safeway World Championship Pumpkin Weigh-off in Half Moon Bay near San Francisco. It wasn't enough to break the world record of 2,323 pounds set last year during a competition in Germany, but Daletas, of Pleasant Hill, Oregon, still won $12,000.
For reference, a typical Smart car weighs in at about 1,800 pounds.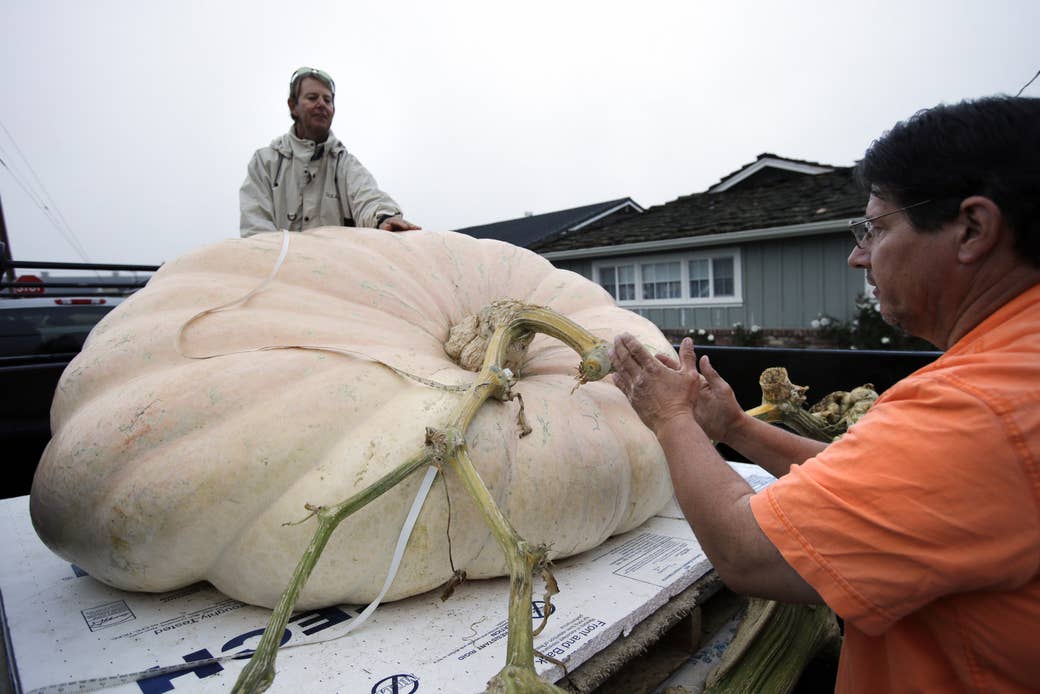 "It's been a good year," he said after the contest, according to the Associated Press. "I've never grown an official 1,900-pound pumpkin before."
Ron and Karen Root of Citrus Heights, California, took second place for their 1,806-pound entry.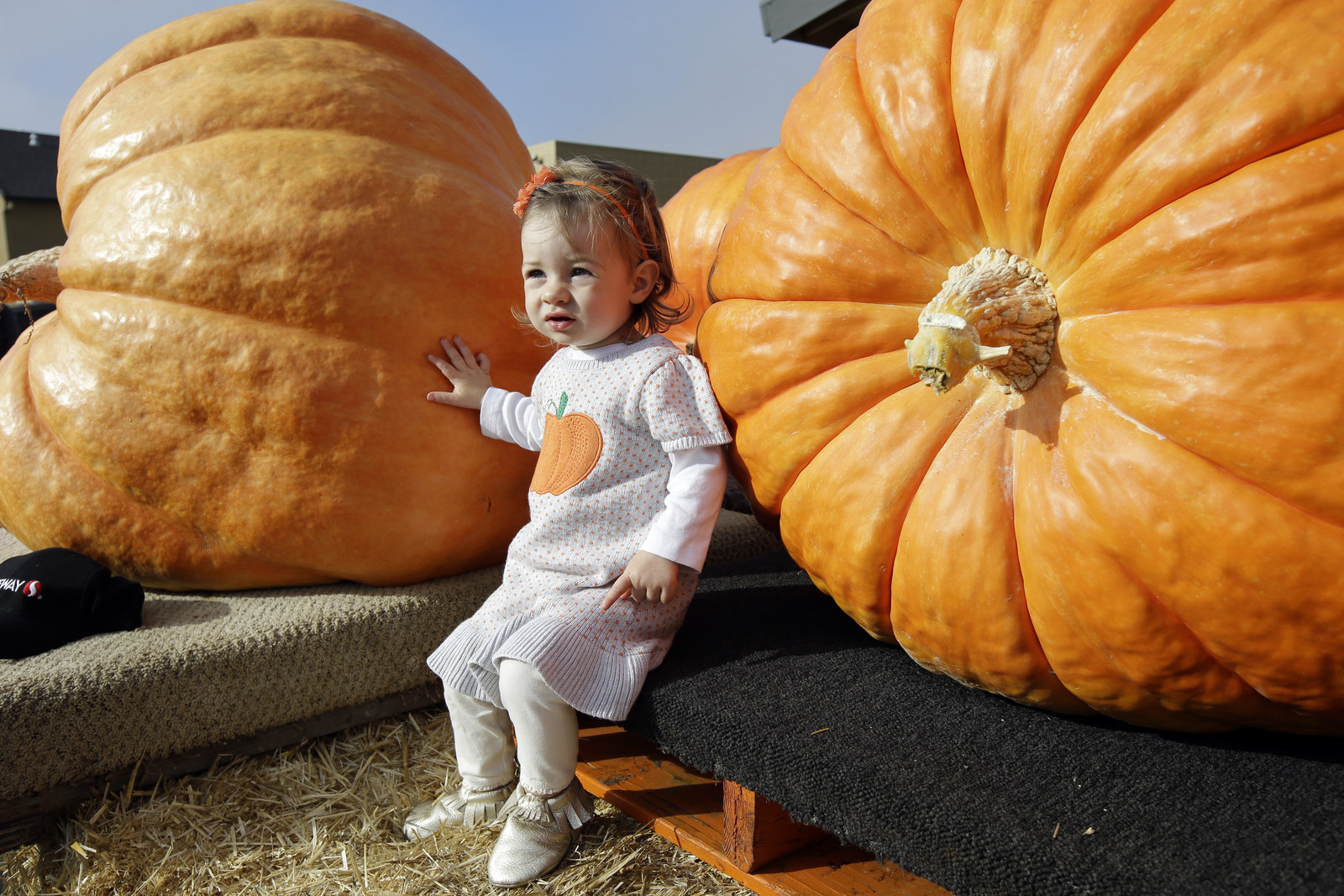 With California now in its fourth year of severe drought, it was perhaps not surprising that the first prize went to an out-of-state contender. Local farmers reported battling a more challenging growing environment as they tried to plump up their pumpkins.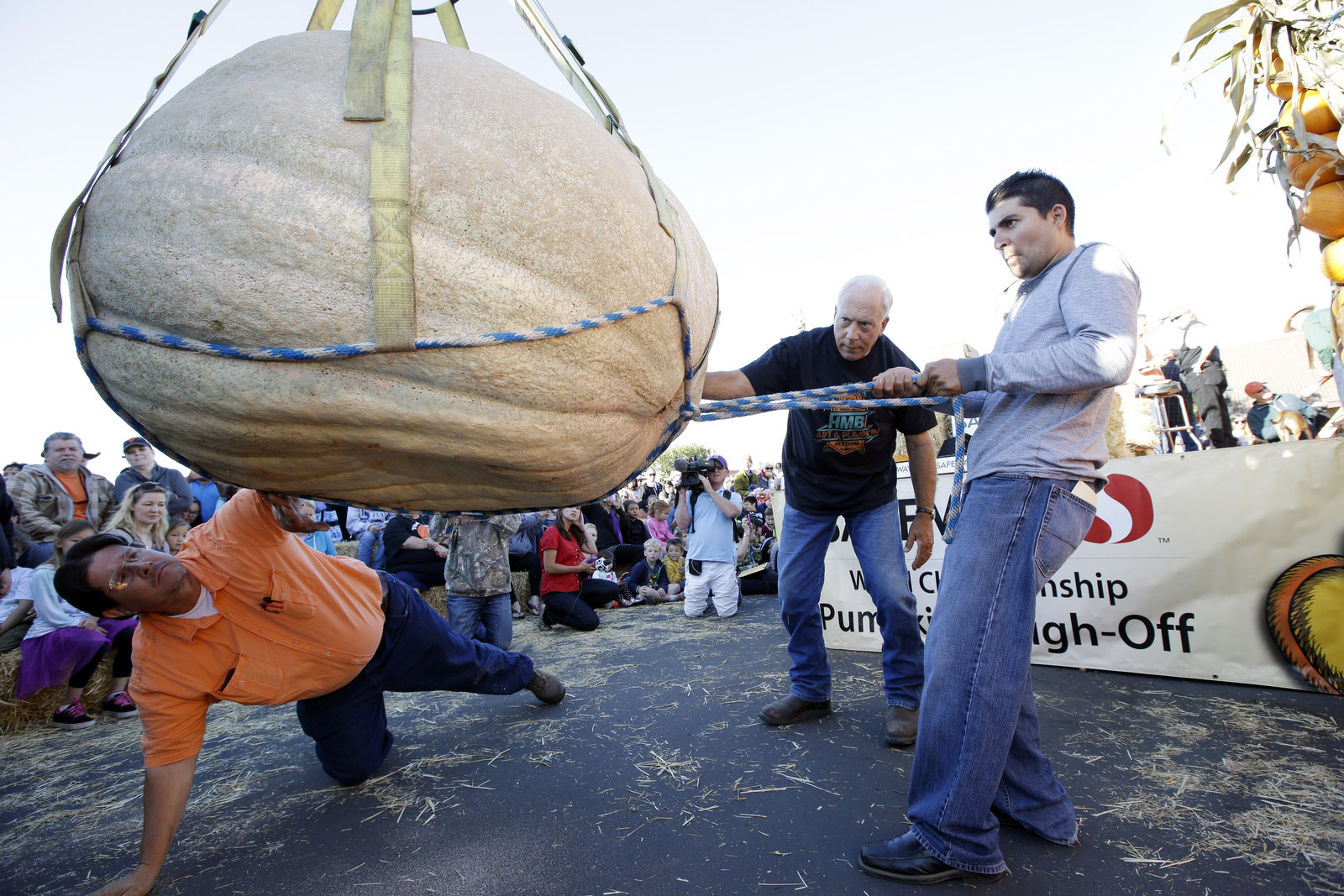 Growing giant pumpkins on the order of what's brought to Half Moon Bay each year is a painstaking process that involves daily vigilance, dozens of gallons of water a week, perfect soil conditions, and careful pruning. Too much heat can sap up nutrients or hinder its mammoth build up.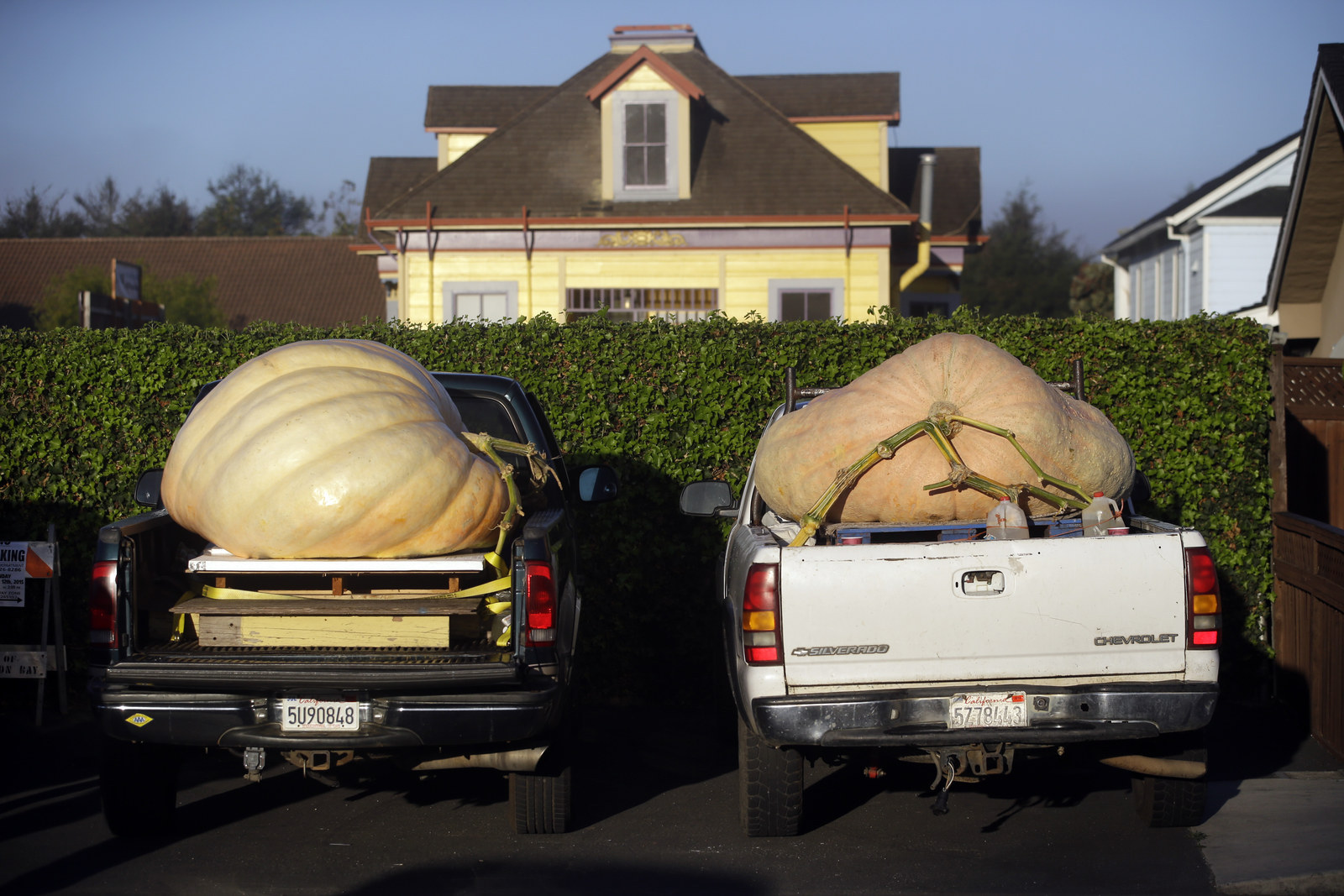 "My pumpkin definitely slowed down because of the heat," Ron Root of Sacramento told the San Francisco Chronicle.
Root blamed a series of days that topped 100 degrees for holding back the potential of his own entry: "My pumpkin didn't like that."