This is a fox, preserved in a block of ice after drowning in a river in Germany. Sad.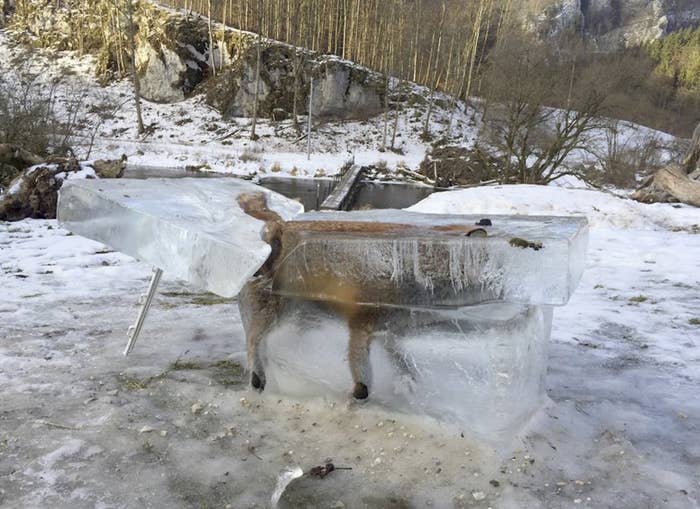 The fox fell through the ice on the Danube river in Baden-Württemberg, Germany. The poor thing was cut out by a hunter and put on display last week outside a hotel in Fridingen as a warning to the public:
Don't. Walk. On. The. Ice.
Otherwise, you might end up like this fox, found frozen in Regent's canal in London in 2009.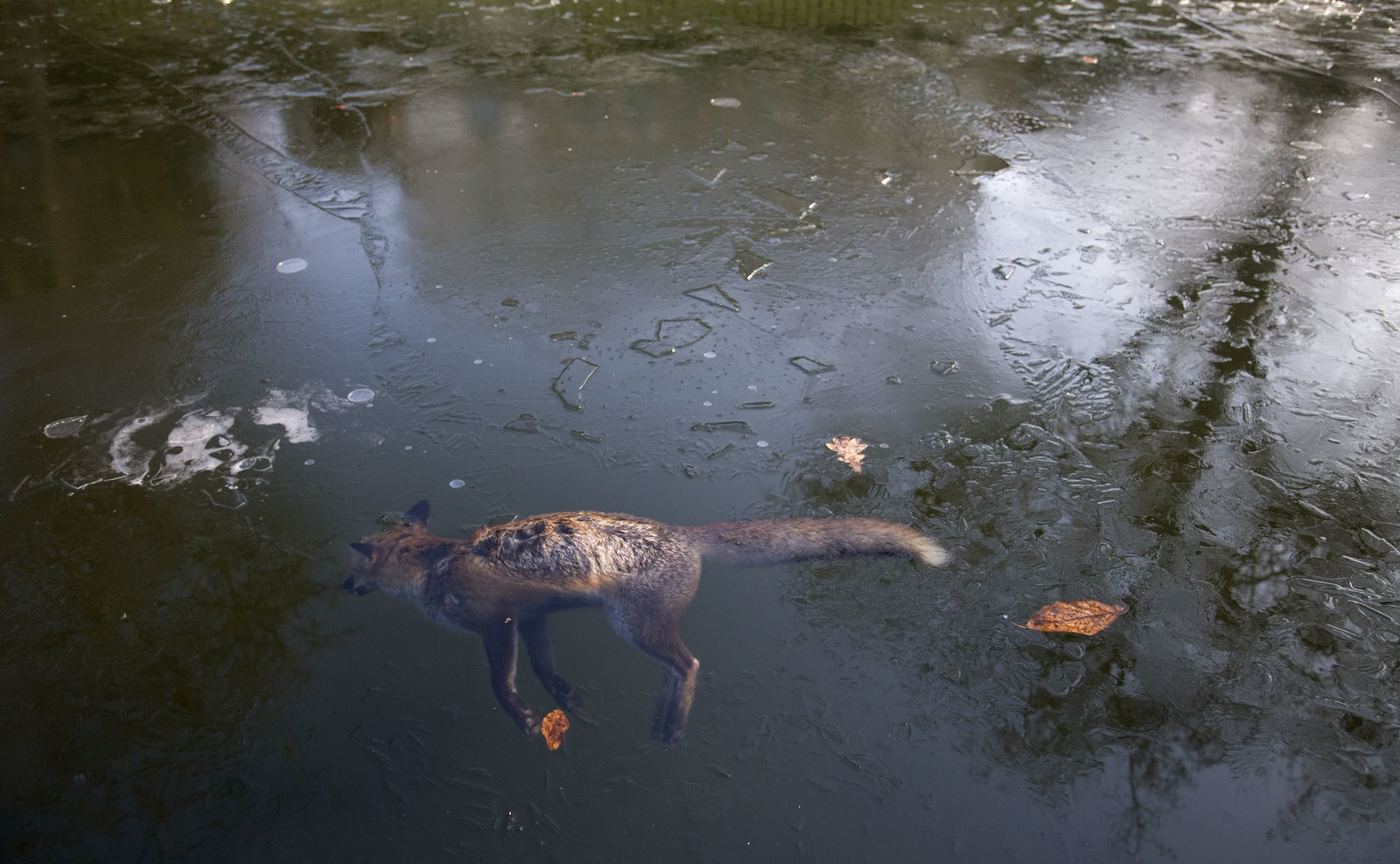 How many foxes have to die?
RIP, sad fox.