Ferguson, Justice Department Reach Agreement On Police Oversight
The proposed settlement, which still must be signed off by a federal judge, will force the city department to reorient its policing to be more accountable to community input.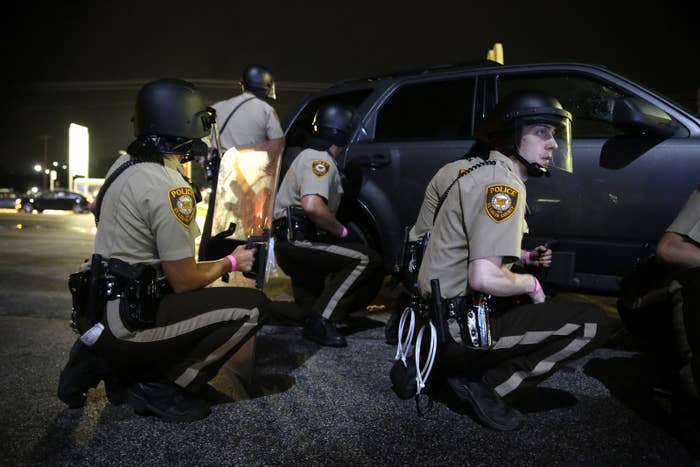 The city of Ferguson, Missouri, and U.S. Department of Justice announced Wednesday a tentative agreement had been reached on fundamental changes to the city's policing and government after the 2014 death of 18-year-old Michael Brown.
Under the settlement, Ferguson police would continue to reorient its law enforcement strategy to include more input from, and accountability to, a diverse set of community members, including those federal officials say have long been sidelined.
Ferguson became embroiled in civic unrest and protests after the shooting of Brown, an unarmed black teen, on Aug. 9, 2014, by a white officer, Darren Wilson.
Wilson was eventually cleared in the shooting, an outcome that cemented the city as a focal point in the national discussion over race and police excessive force.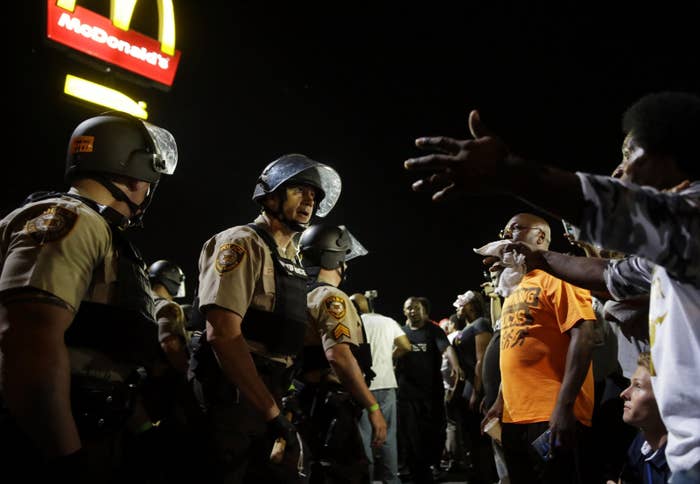 An internal investigation found a pattern of racial bias in the police department where officials focused policing efforts on raising revenue by levying fees and tickets mostly on the majority black city population.
The proposed settlement states that its provisions "are meant to ensure protection of the constitutional and other legal rights of all members of the community, improve Ferguson's ability to effectively prevent crime, enhance both officer and public safety, and increase public confidence in the Ferguson Police Department."
The deal will require all officers to be outfitted with body cameras within 180 days of the agreement being signed, and will be used for "all investigatory stops, all arrests, all searches." Officers will be able to turn their cameras off in certain situations when speaking to witnesses or victims. Non-evidentiary recordings will be kept for 90-days, while evidentiary recordings will be kept for at least two years.
The settlement also addresses police use of force justification and accountability. It proposes that if an officer fires their weapon "each shot fired is a separate use of force that officers must separately justify as reasonable." Use of force tactics such as "chokeholds" will be strictly forbidden. And officers will undergo training for other tactics such as deploying pepper-spray.
The settlement also includes a section on policing protests and civil unrest. It forbids officers from unlawfully interfering with demonstrators, or treating them differently based on their message. It also forbids the use of canines of long rifles with sights during demonstrations. Also, Ferguson officers will need to first get a supervisor's approval before they arrest reporters.
The settlement will require all new FPD hires to undergo a full psychological screening, background investigation, and review of past personnel files from previous jobs.
The proposed consent decree also aims to reform Ferguson's court and municipal systems, which has been roundly criticized for gouging citizens financially in an unjust manner. The proposal states that within 60 days of the agreement, it states that the City's financial director will have no involvement. And it bars the court from imposing fines on people who claim that they cannot afford them. It also states that police will stop issuing arrest warrants as a way to collect fines.
According to the agreement, "no City of FPD employee will recommend, develop, or implement any law enforcement program, strategy, tactic, or action in order to generate revenue."
The proposal also says that the agreement in its "entirety, will be implemented in a manner that ensures equal protection of the law for all individuals, regardless of race, color, ethnicity, national origin, religion, gender, sexual orientation, disability, or other protected characteristics."