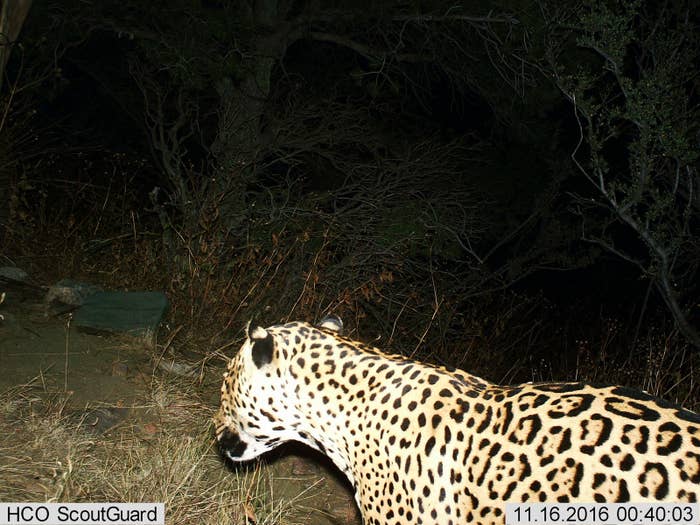 A third, extremely rare jaguar has been spotted in Arizona, deeper into US territory than has been seen in decades, federal wildlife officials announced Thursday.
The sighting in the Dos Cabezas Mountains 60 miles north of the Mexico border also supports the theory that the big cats are seeking territories outside competitive breeding areas in Mexico, the US Fish and Wildlife Service announced.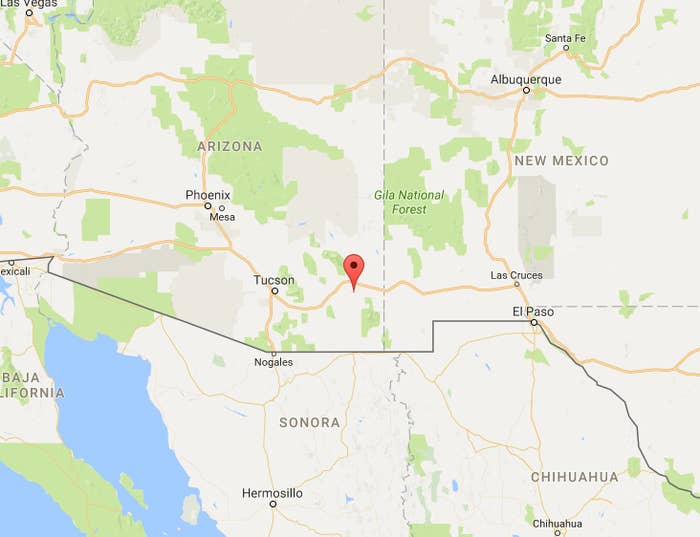 "This is a unique development, as jaguars are a historical component of Arizona's wildlife diversity," Jim deVos, assistant director for wildlife management at the Arizona Game and Fish Department, said in a statement.
Two male jaguars have been photographed by trail cameras before. One was documented in the Whetstone and Santa Rita Mountains between 2011 and 2015. The other was photographed in the Huachuca Mountains in December and January.
The jaguar was photographed in November, but only until recently, after a group of scientists studied its spot patterns and compared them to others, could wildlife officials confirm it was a new cat.

Still, deVos said, the latest sighting is not an indication that jaguars are establishing a population in Arizona.

The sex of the latest jaguar, which have been protected in the US under the Endangered Species Act since 1997, could not be determined by the photo. A female hasn't been confirmed for decades.
Jaguars — the third-largest cats in the world after tigers and lions — once lived throughout the Southwest, but they disappeared over the past 150 years, victims to habitat loss and predator control programs intended to protect livestock, researchers say.