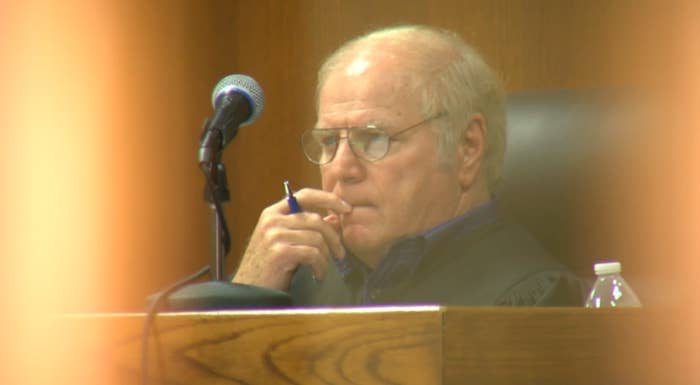 A former Arkansas judge who resigned amid allegations that he exchanged lighter sentences for sexual favors and photos of his defendants was indicted on fraud and bribery charges.
The indictment, unsealed on Monday, charges former Cross County District Judge Joseph Boeckmann with 21 counts related to an investigation into thousands of pictures of nude men found on his computer, many of whom appeared in his courtroom and received reduced sentences.
The images included defendants who went to his home and posed for the judge, sometimes bending over, sometimes nude, and sometimes in acts of masturbation, according to the Judicial Discipline and Disability Commission, which launched the misconduct investigation.
Boeckmann also offered to dismiss some cases or reduce punishments to community service if the men agreed to be photographed as he paddled them on their "bare buttocks," according to the indictment.

In some cases, investigators said Boeckmann even paid their court fines himself.
Investigators believe Boeckmann was engaged in the alleged scheme since his term started in 2009. He resigned three days after the commission announced that it had reviewed 1,050 photographs, and was in the progress of receiving thousands more.
The 21 charges filed against Boeckmann, who is in custody, include bribery, wire fraud, violating the federal travel act, and witness tampering.

In a statement, the former judge has denied engaging in "any pattern of seeking out young Caucasian male litigants for the purpose of forming personal sexual relationships."