Eagles of Death Metal made a defiant return to Paris on Monday, closing out U2's stadium concert for their first performance in the City of Light since terrorists stormed their show on Nov. 13 and killed 89 people.
Eagles of Death Metal had been rumored to be a potential guest, but U2 appeared to throw the public off track, instead bringing Patti Smith on stage at the AccorHotels Arena Sunday night.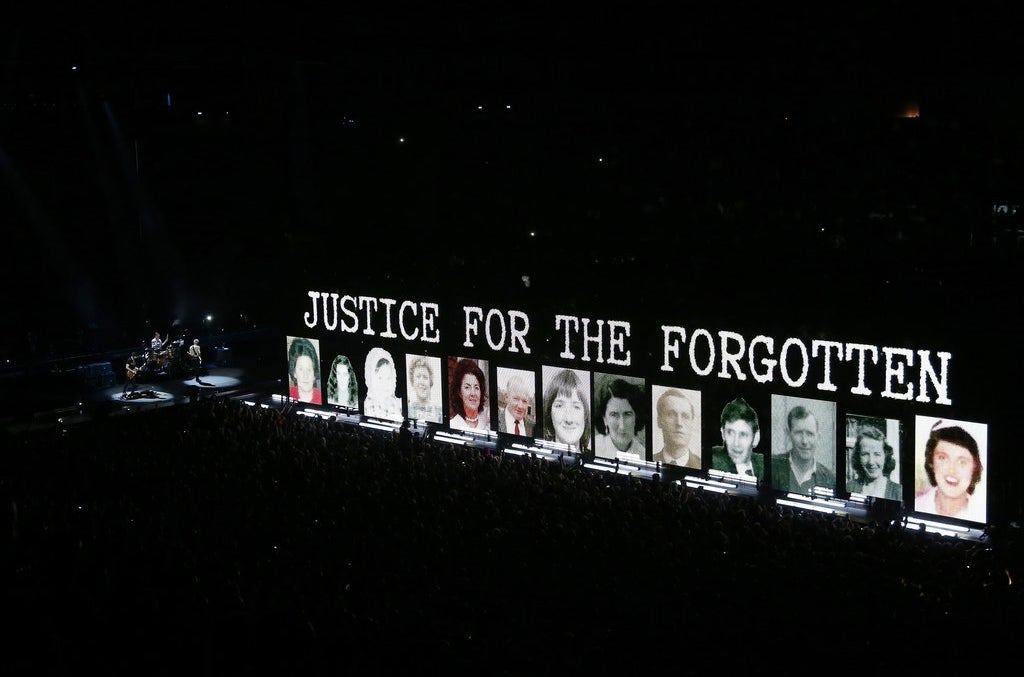 But on Monday, U2 frontman Bono brought the Palm Springs rock band out onto the stage and led the crowd in a version of "People Have the Power."
U2 then ceded the stage to EODM, who launched into one of their songs, "I Love You All the Time."
Roughly one month earlier, the band was sent scrambling off stage as gunmen opened fire inside the Bataclan concert venue in Paris on Nov. 13. All members of the band survived, but 89 others perished in the coordinated assault.
The band's merchandise manager was among those killed.
In an emotional interview with Vice, band members recalled seeing gunmen "relentlessly shooting into the audience" as concertgoers tried to flee or hide.
Despite the trauma, band members had said they planned to return to Paris and hope to be the first on the Bataclan stage when it reopens.