Defense Secretary Defends Ground Missions In Iraq After Death Of U.S. Soldier In Hostage Rescue
Defense Secretary Ash Carter on Friday said joint ground missions in Iraq like the one that killed an American soldier earlier this week are an effective way to combat ISIS.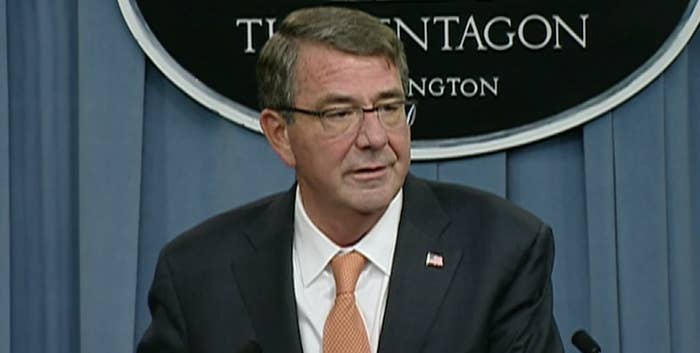 Facing questions about the U.S. military's role in Iraq after an American soldier was killed in a recent firefight with Islamic militants, Defense Secretary Ash Carter on Friday defended joint combat missions as an effective tool in the protracted fight against ISIS.
Master Sgt. Joshua L. Wheeler, 39, of Roland, Oklahoma died after he was hit by enemy fire during a joint operation with Peshmerga soldiers from Kurdistan, saving 70 hostages from "imminent execution" at the hands of ISIS.
However, Wheeler's death — the first American killed in combat in Iraq since November 2011 — has raised questions about whether the U.S. military's "train and advise" role in Iraq is changing on the ground.

At his first news briefing since Wheeler's death early Thursday, Carter said the joint mission did not necessarily signal the return of U.S. troops to a traditional combat role, instead characterizing it as a unique — and highly effective — opportunity to assist a key ally in their fight against ISIS.
"When we find opportunities to do things that will effectively prosecute [ISIS], we're going to do that," Carter said.
The raid at the compound near Hawija in the northern province of Kirkuk killed 20 ISIS fighters, according to Kurdistan officials. But Carter said the intelligence gathered via rescued hostages, captured fighters, and equipment at the scene will prove especially helpful in the campaign against ISIS.
"I expect we'll do more of this sort of thing," he said.

He declined to elaborate on the intelligence gathered after the raid, describing it only as a "significant cache."
Hawija, a Sunni Arab town on the outskirts of Kirkuk has been an insurgent stronghold since the 2003 U.S. invasion, a source of IEDs, suicide bombers, and ambushes of coalition and Iraqi troops.

Carter said he authorized the rescue operation after receiving "specific, actionable intelligence that a mass execution was imminent."
Hostages told officials after the rescue that they expected to be killed after morning prayers, their graves already prepared, Carter said.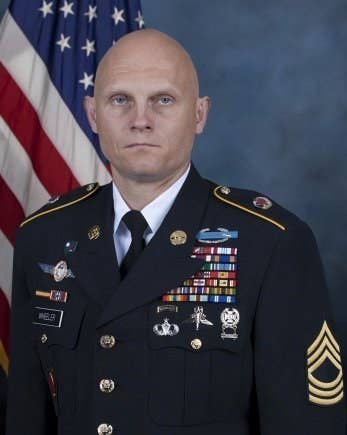 The rescue was a success largely due to the actions of Wheeler and other soldiers who "ran to the sound of guns" when the firefight began, Carter added.
"This is someone who saw the team…coming under attack and he rushed to help them and made it possible for them to be effective, and in doing that, lost his own life," Carter said. "That's why I'm proud of him."
Wheeler's body is expected to arrive stateside on Saturday.
Carter emphasized that while the U.S. doesn't run combat formations in Iraq and Afghanistan like it did in years past, "we do have people that are in harms way…in order to have mission success, and I think that's very commendable."