Behold, the moment a deer decided to give his killer a piece of his antlers after being struck on a road in New Jersey.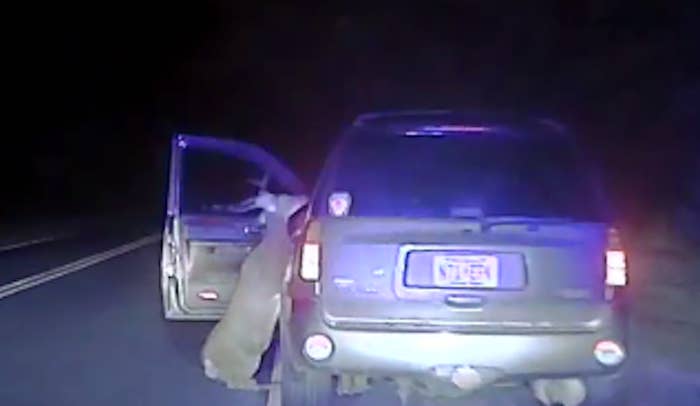 The dash cam of a Howell Township police patrol car caught the epic encounter in mid-September after a woman in an SUV struck the young buck and pulled over.
What happened next was a full on post-crash smackdown between a deer and human.
While literally kicking the deer out of her SUV, the driver suffered a minor knee injury, police said. The deer, however, died as a result of its injuries from the collision.