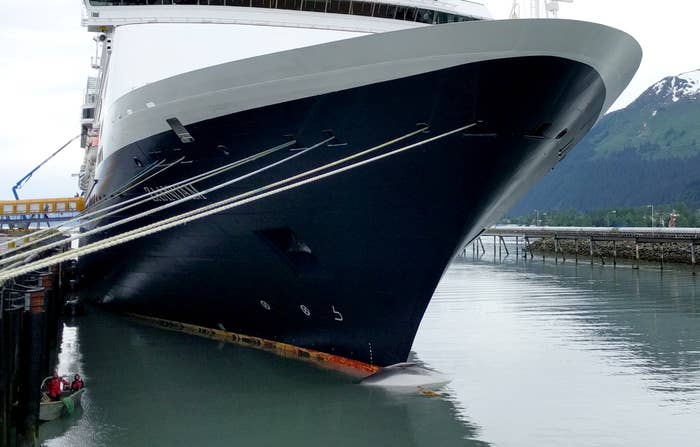 Scientists were working Monday to determine how an endangered fin whale that was discovered on the bow of a cruise ship entering an Alaska port died.
The whale carcass was spotted about 5 a.m. Sunday on the bow of the Holland America Line cruise ship Zaandam as it prepared to dock in Seward.
After the carcass was towed to a nearby beach, a veterinary pathologist started a necropsy, with armed officers standing guard against scavenging bears.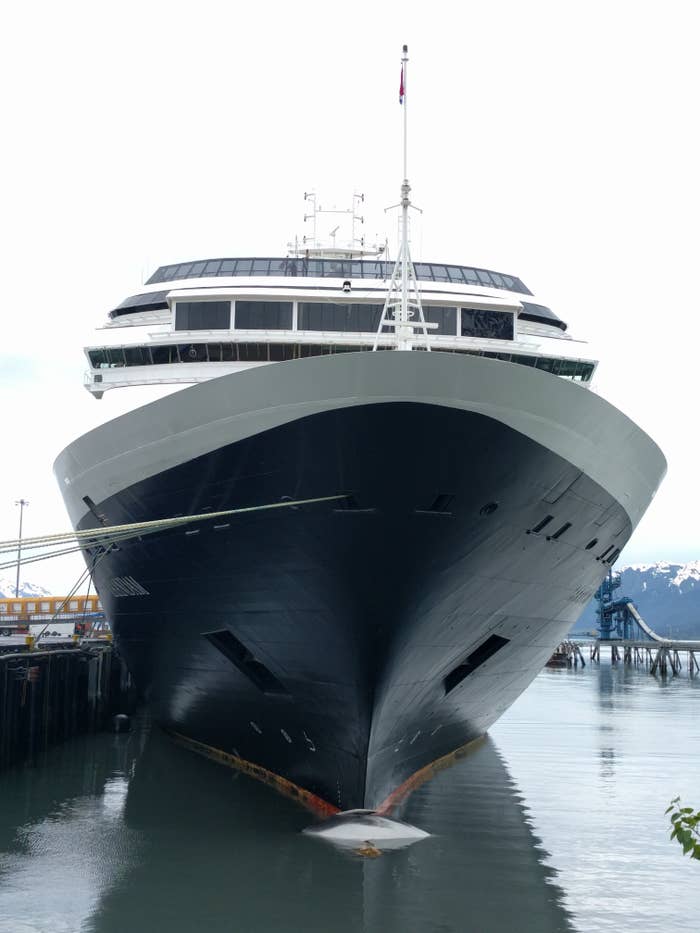 The juvenile whale may have already been already dead when it was caught by the bulbous bow, an underwater extension of the main bow that is designed to avoid wave-making.
"That's something, hopefully, the necropsy will determine," Julie Speegle, a spokeswoman for the National Oceanic and Atmospheric Administration, told the Associated Press on Monday.
An officer had been preparing the ship for docking just after 4:30 a.m. and did not see a whale, Sally Andrews, a spokeswoman for Holland America, told the AP.
"Our ships have clear guidelines on how to operate if whales are sighted nearby, which include altering course and reducing speed as required," she said.
Fin whales, which feed on schooling fish and small invertebrates, can grow to nearly 90 feet long, making the fin whale the second-largest animal on the planet, behind only the blue whale. It was listed as endangered due to overfishing in the 20th century.