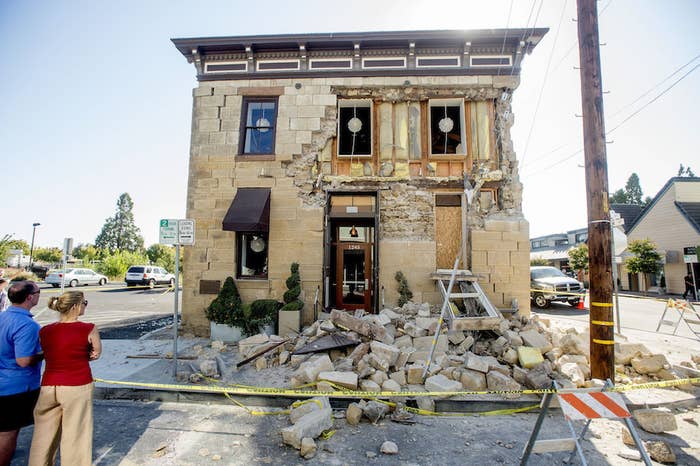 Congress has approved $5 million to start expanding an earthquake early-warning system in California that would give major metropolitan areas up to a minute's advance notice.
The funding, announced Monday by Rep. Adam Schiff and Sen. Diane Feinstein, both of California, will allow developers to build out the existing prototype with more sensors and stations next year as part of a wider rollout. The $5 million was part of the $1.1 trillion spending bill passed by Congress over the weekend.
"An earthquake early-warning system is essential to save lives, reduce property damage and protect critical infrastructure," Feinstein said in a statement.
Quake-prone California has languished for years behind other governments, such as Japan and Mexico, that have built their own early warning systems. Doing so along the West Coast could eventually provide enough advance notice to allow hospitals to suspend surgeries, for operators to shut down heavy machinery and transit systems, or for utilities to shut off gas lines.
Alerts sent over a public announcement system would also give subscribers a chance to take cover.
"It's absolutely critical that the West Coast implement and build out an earthquake early warning system to give us a heads up before the 'Big One' hits, so we can save lives and protect infrastructure," Schiff said in a statement.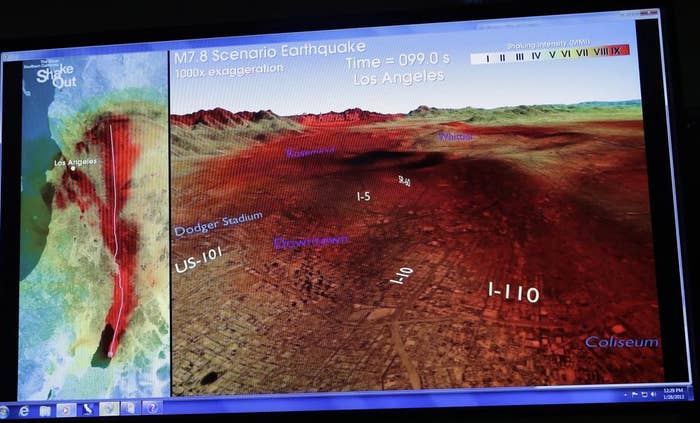 The U.S. Geological Survey and universities have been testing a prototype in Southern California and the Bay Area. But officials want the network to eventually cover Oregon and Washington.
The warnings work, in short, because today's telecommunications system moves information faster than the energy released by a quake.
Of course, the amount of warning depends on where people are in relation to the quake's epicenter. People living close to the epicenter won't receive any warning. But those living farther away would. For example, shaking from a 7.8-magnitude earthquake near the Salton Sea would take 99 seconds to hit Los Angeles, roughly 150 miles away.
Officials testing the system in San Francisco got eight seconds of warning before strong shaking arrived from the 6.0-earthquake that struck near Napa in August.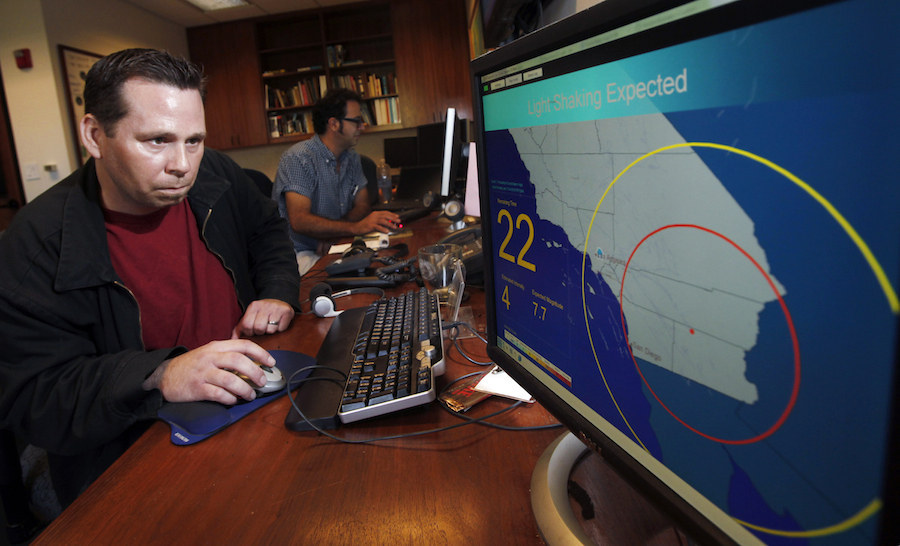 But expanding and maintaining the system won't be cheap.
Feinstein called the $5 million in funding "a down payment," but said more funding will be needed to complete the system. A comprehensive network for California alone would cost an estimated $80 million for the first five years of operation, the Associated Press reported.
Officials planned to discuss the project, and need for finding additional funding, Monday at Caltech.