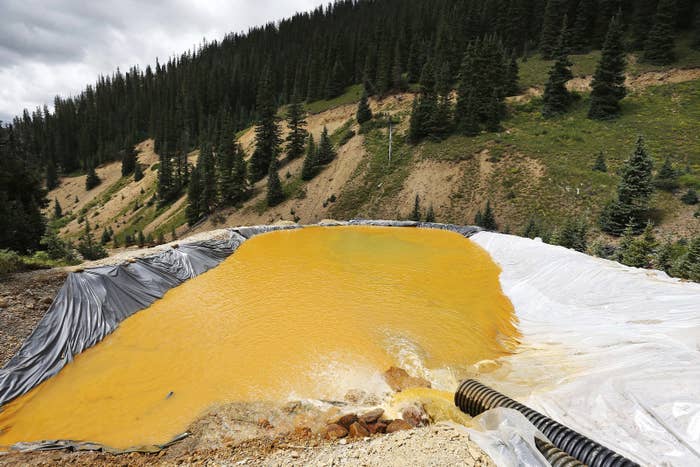 More than 880,000 pounds of metals were dumped into Colorado's Animas River last year during a spill that was triggered by the Environmental Protection Agency at an inactive mine, according to a preliminary report released Friday.
The Gold King Mine spill in August sent roughly 3 million gallons of contaminated wastewater into the river, turning the water a brownish yellow and prompting regulators to close it off to public use.
Most of the metals are believed to have settled into the sediment of the Animas River bed, according to Environmental Protection Agency report.
Researchers estimate that 100% of the dissolved metals from the Gold King Mine were transformed to colloidal or particulate metals, giving the water its intense yellow color by the time the plume reached the San Juan River.
Elevated dissolved metal concentrations returned to background levels within a day after the plume passed, the EPA said.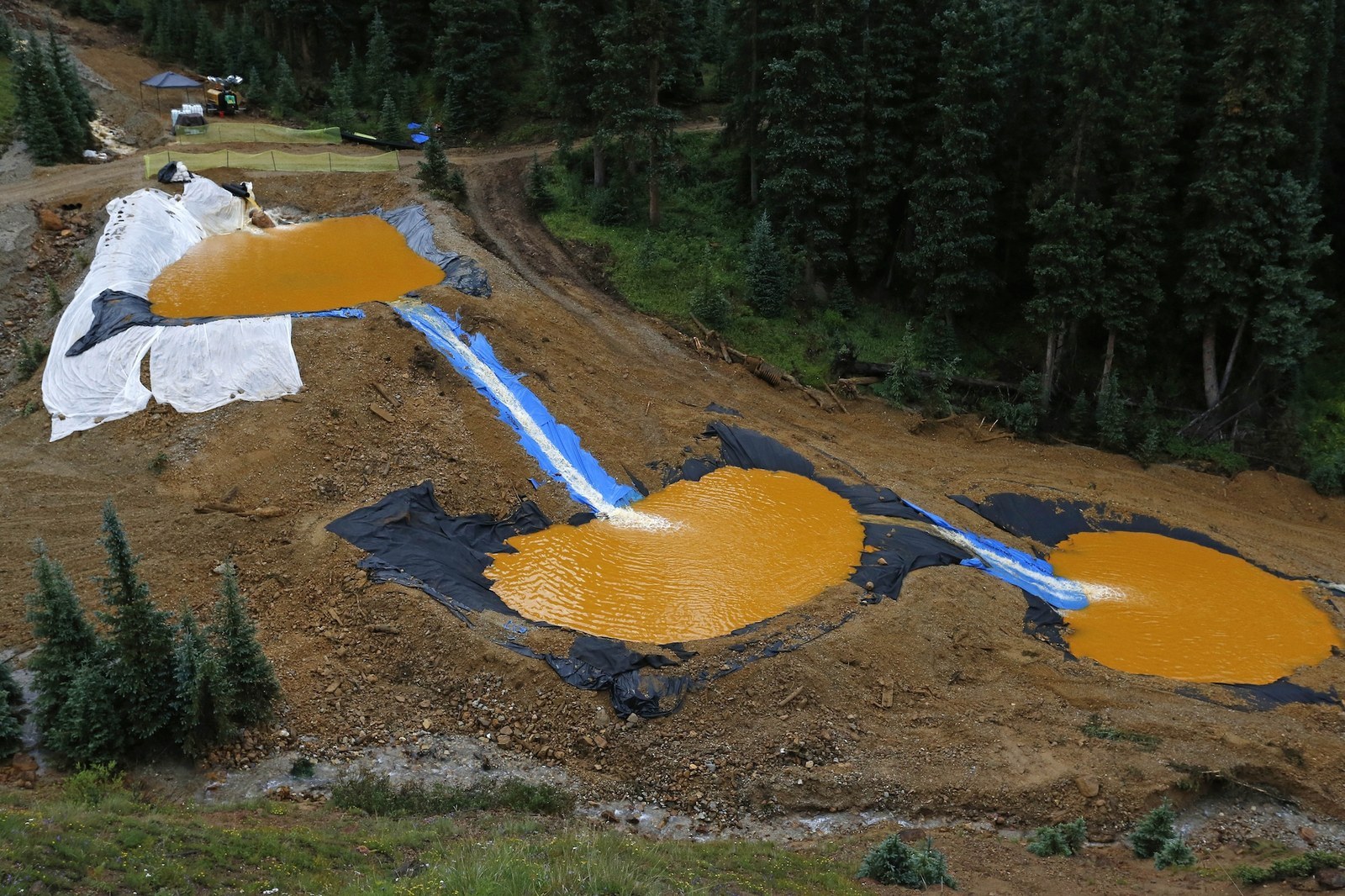 The findings are preliminary and must still undergo independent scientific review.
The spill on Aug. 5 — which was triggered by an EPA crew — prompted the governors of New Mexico and Colorado to declare emergencies as officials worked to contain the spill.
The river was reopened a few days later, but with warnings to not drink the water and to take avoid areas that looked discolored.
The EPA report on Friday did not address contamination possibly spreading outside Colorado state lines, as was widely feared.
According to the Associated Press, thousands of mining tunnels in the western U.S. are filled with the same contaminated sludge. However, officials have struggled with clean-up efforts for years, and many waterways have been contaminated as the contents of old mines seep out.