Chicago Protesters Demand Mayor's Resignation Over Police Brutality
Hundreds of protesters took the streets in Chicago after Mayor Rahm Emanuel on Wednesday apologized for the fatal police shooting of 17-year-old Laquan McDonald.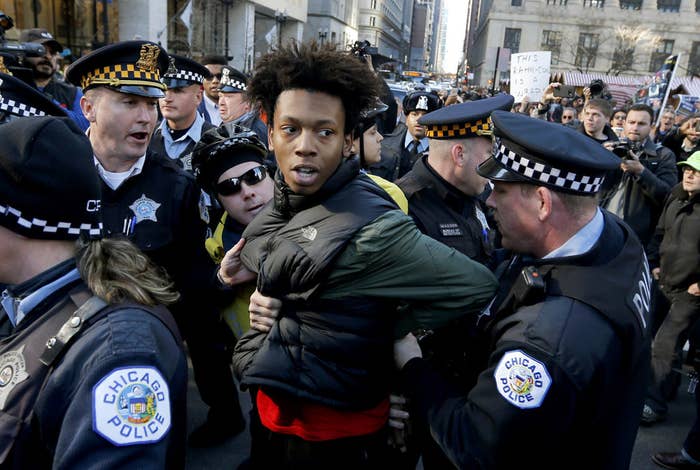 Hundreds of protesters blocked city streets in Chicago Wednesday as they called on Mayor Rahm Emanuel and the local district attorney to resign over their handling of police misconduct.
The demonstrations erupted even as Emanuel delivered an address at City Hall in which he took responsibility for last year's fatal shooting of 17-year-old Laquan McDonald, which was captured on a dash cam video that was released recently only under a judge's order.
Emanuel pledged to fix what he called decades of police corruption and a "shoot-first and ask-questions-later" policy, but that wasn't enough for protesters, who called on the mayor and Cook County State's Attorney Anita Alvarez to resign.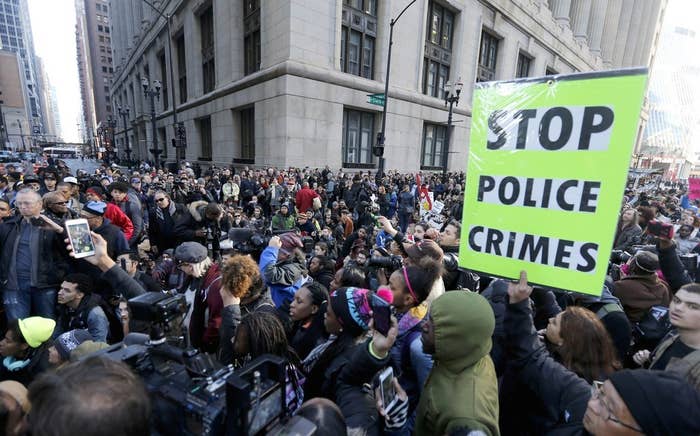 Crowds at Daley Plaza could be heard chanting, "Rahm resign!" and, "What did Rahm know and when did he know it?!"
As protests grew in the streets of Chicago, two state representatives introduced a bill that would make it possible for a recall campaign against Emanuel.
The bill, HB 4356, was introduced by representatives La Shawn K. Ford and Mary E. Flowers, a representative for Ford's office confirmed to BuzzFeed News.
Ford and Flowers are both fellow Democrats, as is Emanuel.
The bill was introduced after a new poll showed support for the Chicago mayor has declined significantly, with a disapproval rating of 67% and just more than half of those polled in favor of recalling him from office.
In scenes carried on live television, demonstrators could be seen pushing up against police lines.
Delays on the city's transit system were also reported.
The demonstrations appeared to be organized, at least in part, on Facebook, with supporters calling for a citywide walkout.
In one event post, organizers said they refused to accept Emanuel's attempts "to placate the public in the aftermath of disclosures about the Mayor's Office's suppression of public release of information of the police murdering Laquan McDonald."
The protests appeared to remain peaceful on the streets. By nightfall, the crowd appeared to have waned and some made their way to a meeting held by the Chicago Police department Board.
The board oversees police activities, and all nine members are appointed by the mayor.
Demonstrators addressed members of the board from the podium, with several demanding members of the civilian board resign as well.
At one point, protesters began chanting, "step down."