Carly Fiorina Sings A Song On "Tonight Show"
Enjoying a recent post-debate surge in the polls, Republican presidential candidate Carly Fiorina kept it mostly straight on The Tonight Show Starring Jimmy Fallon Monday, but did sing a tune about her dog, Snickers.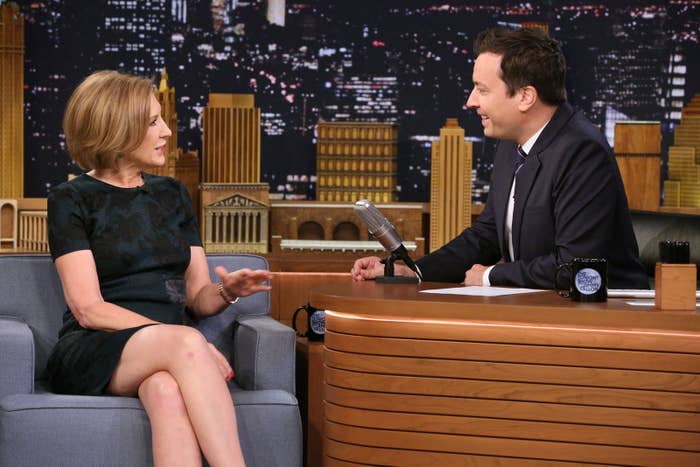 Republican presidential candidate Carly Fiorina on Monday took a few jabs at her competitors, defended her record as a business executive, and sang an ode to her lazy dog, Snickers.
It was all in a night's work during her appearance on The Tonight Show Starring Jimmy Fallon.
Enjoying a surge in popularity after a commanding performance in the most recent Republican debate forum, Fiorina played it mostly straight, using her brief late night appearance to address her improving standing in the crowded field of GOP candidates.
"When people get to know me, they tend to support me, and that's what you see in the polls," she told Fallon.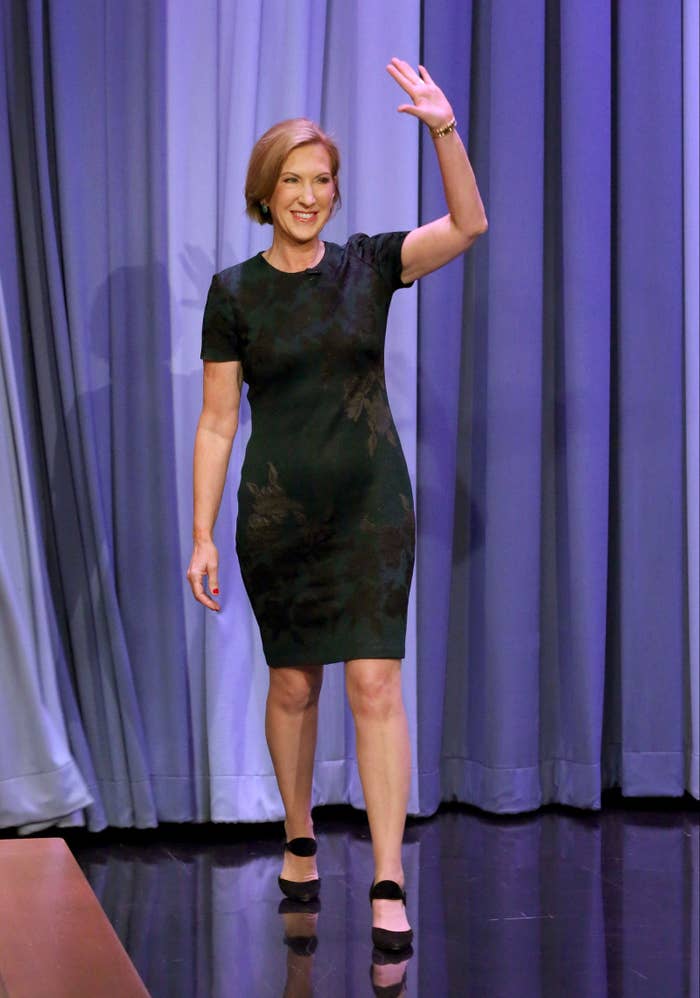 Fiorina's once single-digit support among Republican voters shot up to 15% in the days following the primetime debate, according to a CNN/ORC poll released Monday. She is now the second place GOP candidate behind Donald Trump, whose own support dropped from 32% to 24%.

Fiorina got laughs when she criticized Trump for earlier statements indicating his willingness to meet with Russian President Vladimir Putin, who she described speaking with during an event in Beijing.
"The two of them have a lot in common, actually," she said, describing Putin as "kind of busting out of his shirt — he's a barrel-chested guy and proud of it."
Fiorina also addressed Republican candidate Ben Carson's recent controversial statements regarding a Muslim possibly running for and winning the presidency.
During an interview on Meet the Press over the weekend, the retired neurosurgeon said he doesn't believe Islam is consistent with the Constitution and would not support the idea of a Muslim in the White House.

Fiorina told Fallon "that's wrong."
She noted that the Constitution states that religion cannot be a test for office, adding: "It is also true that this country was founded on the principle that we judge each individual and that anyone of any faith is welcome here."

After hitting her familiar campaign refrain of secretary-turned-CEO-of-Hewlett-Packard — and the testament it lends to her ability to lead as president — Fiorina ended her segment with a crowd pleaser: A song to the tune of "Rock Around the Clock." To her dog.
"My name's Snick and you're going to have to carry me," she closed out to loud applause.