Navy To Start Search For Cargo Ship That Sank In Hurricane Joaquin
The Navy on Friday will start using high sensitive equipment to search for the El Faro, which sank last week, officials said. All 33 crew members are presumed dead.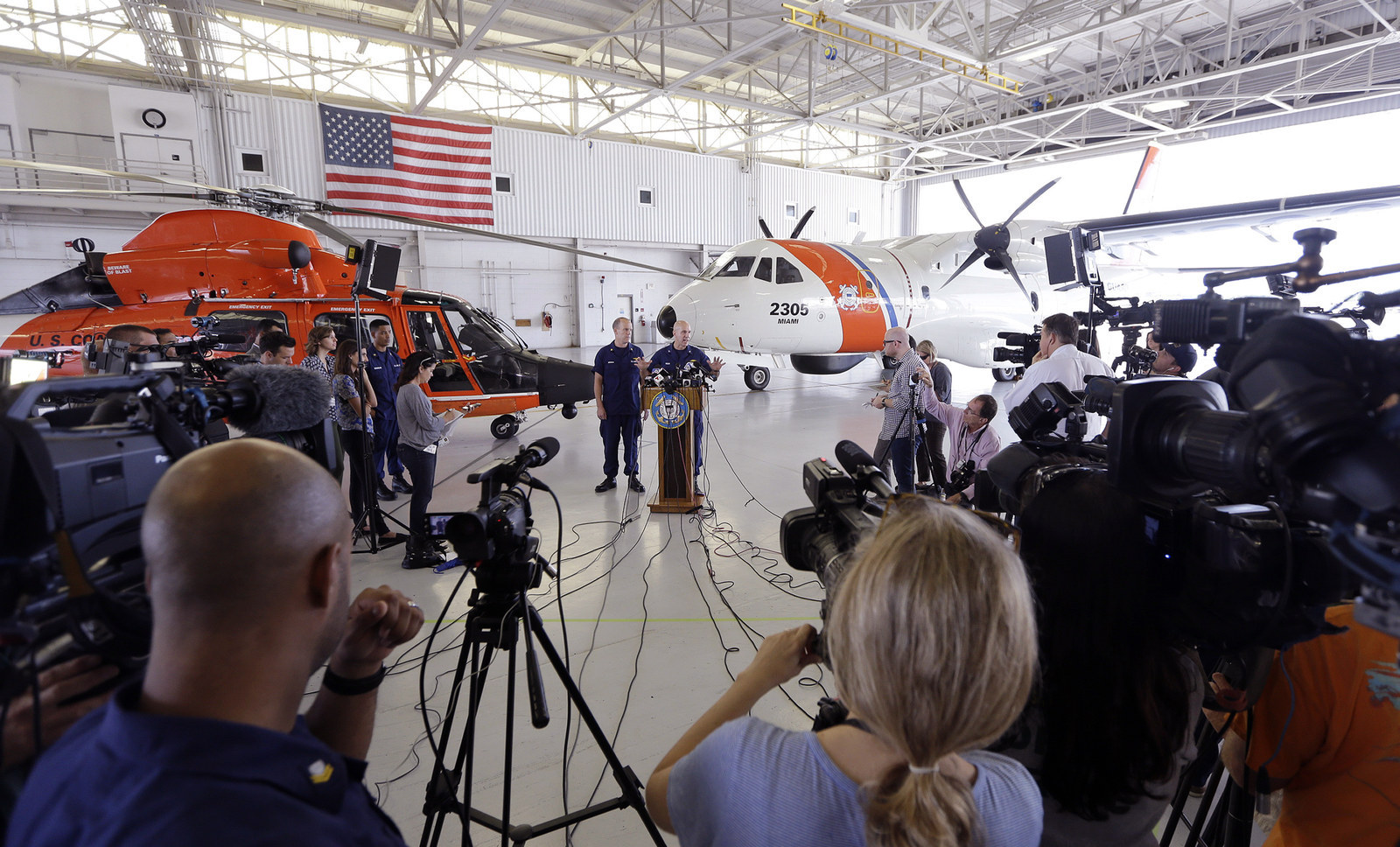 The search for the ship that sunk in the Atlantic during Hurricane Joaquin last week will commence Friday using highly sensitive equipment aboard Navy ships, federal investigators said.
At a news briefing Thursday, T. Bella Dinh-Zar, vice chairman of the National Transportation Safety Board (NTSB), said finding the El Faro would hopefully lead to the recovery of its data recorder and yield crucial insight into how and why the cargo ship sank in high seas.
The Coast Guard on Wednesday officially ended its search for the 33 crew members — 28 from the U.S., five from Poland — who were aboard ship, which disappeared Oct. 1 as Hurricane Joaquin slammed the Bahamas in the Caribbean.
The body of one unidentified crew member was found floating in the debris field.
The NTSB launched its investigation Tuesday into how El Faro sank.
Dinh-Zar on Thursday once again extended her condolences to the family and friends of the victims, saying investigators had already conducted extensive interviews, including with the ship's on-shore safety contact, who described El Faro's captain as "calm" during the distress call.
The investigation is not "just to find out what happened but why it happened so we can prevent this from happening again," said Dinh-Zar earlier in the week, adding that they are also working to assist and inform the victims' families.
Wednesday, the White House released a statement by President Obama, offering his condolences to the families of the 33 sailors who perished.
"They were dedicated engineers, technicians and a cook," Obama said in the statement. "And these 33 sailors were united by a bond that has linked our merchant mariners for more than two centuries--a love of the sea."
Investigators would have the support of the government to find answers, he said.
"The grieving families of the El Faro deserve answers," he said. "We have to do everything in our power to ensure the safety of our people, including those who work at sea."
Central to the investigation will be locating the cargo ship's voyage data recorder, which would contain vital information on the ship up to 12 hours before it touched water.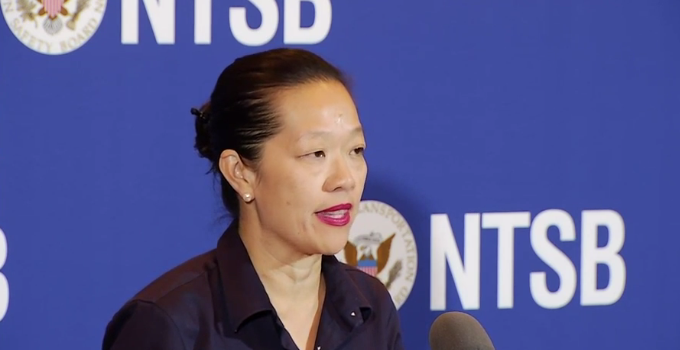 "Our mission is to understand not just what happened, but why it happened," Dinh-Zar said.
Finding that, however, promises to be a challenge. El Faro last made contact Oct. 1, and debris of the ship was not located until Oct. 5.
Officials said they were hoping to gather perishable evidence, as well as search logs, maintenance records, and the fitness of the ship's crew, ABC News reported.
Dinh-Zarr said the ship was carrying a "pinger" to help authorities locate the ship, but a signal has not been located as of Tuesday evening.
The device has a battery life of 30 days after it is submerged in water, she said.
Aside from the recorder, NTSB investigators will also remain on scene seven to 10 days to look into other factors such as operations, engineering, human, and survival factors that may have led to its disappearance.
The federal agency will also be looking into why the ship decided to set sail despite the approaching hurricane.
"That is one aspect of our investigation," Dinh-Zarr said. "We hope that when the ship is found, we'll have the data recorder and recover that."
With El Faro considered lost near the Bahamas in roughly 15,000 feet of water, Coast Guard Capt. Mark Fedor told reporters Monday that the search effort would be modified "to focus on people in water, life rafts."
The 735-foot cargo ship was equipped with two life boats that could hold 43 people each. One them was found badly damaged with no one aboard, Fedor said.
The body found on Monday was in a survival suit, but "basically unidentifiable," Fedor said. However, crews would continue to scour the sea in search of survivors, four days after the ship is believed to have sunk.

In addition to the life boats, El Faro was equipped with multiple life rafts, officials said.
"We are still looking for survivors, or any signs of life," Fedor said.

El Faro had planned to avoid Hurricane Joaquin while en route to San Juan, Puerto Rico, from Jacksonville, Florida, but apparently lost power and was overtaken by the Category 5 storm amid more than 100 mph winds and 50-foot swells.

On Thursday, officials received a distress call from El Faro's captain, who reported that the ship was listing and taking on water.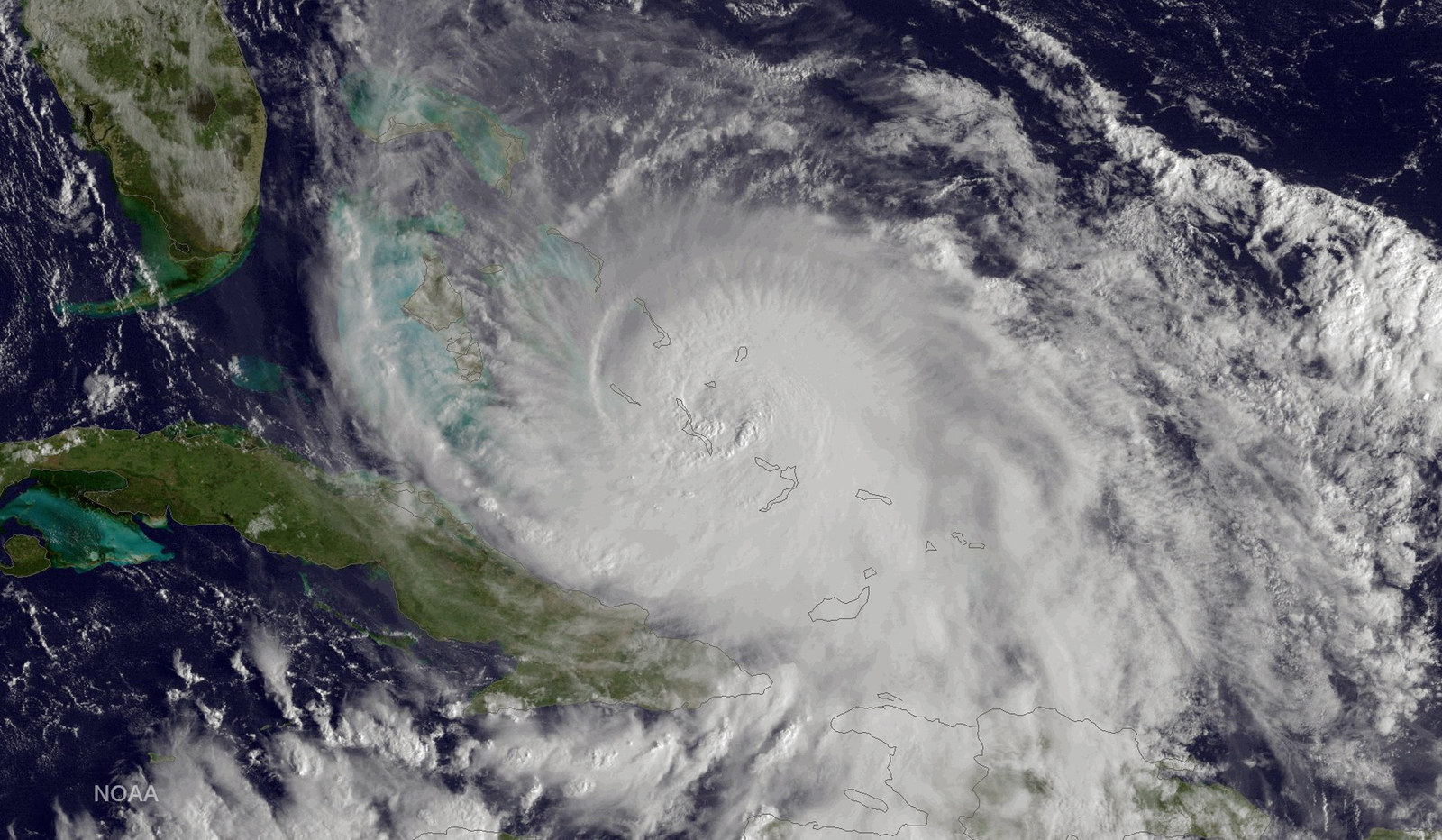 The Coast Guard launched a massive search effort after officials were unable to reestablish contact.
Search-and-rescue crews were initially hampered by strong winds, choppy waters, and poor visibility, Fedor said. It wasn't until Sunday that conditions improved to the point where crews could make a high-altitude sweep.
Life jackets, containers, and an oil sheen were spotted by aircrews earlier Sunday, although officials had not confirmed if the items were from the missing ship.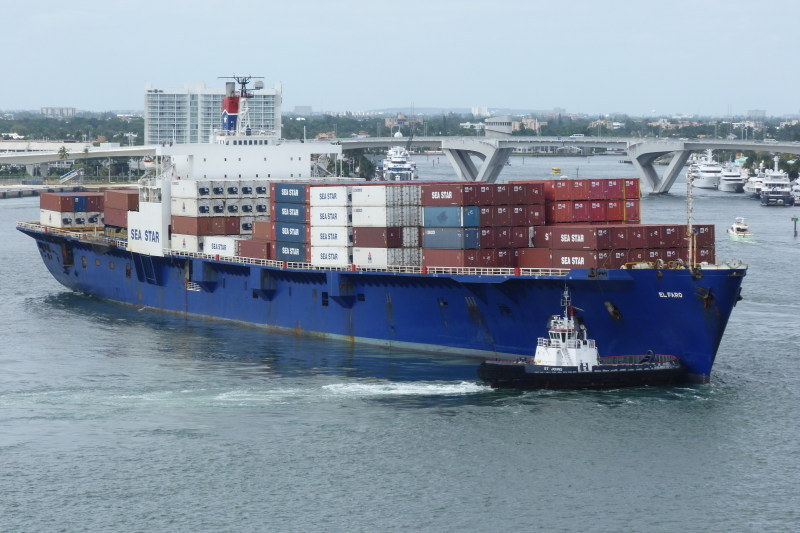 As of Sunday night, the search effort, which included aircraft and vessels from U.S. Air Force and Navy, had covered more than 70,000 square nautical miles.
Hurricane Joaquin continued to track northeast over the weekend, away from the U.S. eastern seaboard, but also contributing to historic rainfall in the Carolinas that produced devastating flooding.

Joaquin also battered the Bahamas, where there were reports of floating cars and damaged infrastructure. However, there were no reports of fatalities or injuries, according to the nation's National Emergency Management Agency.

The archipelago nation, which is comprised of some 700 islands, many of them lightly populated, frequently finds itself in the path of major storm systems during hurricane season.