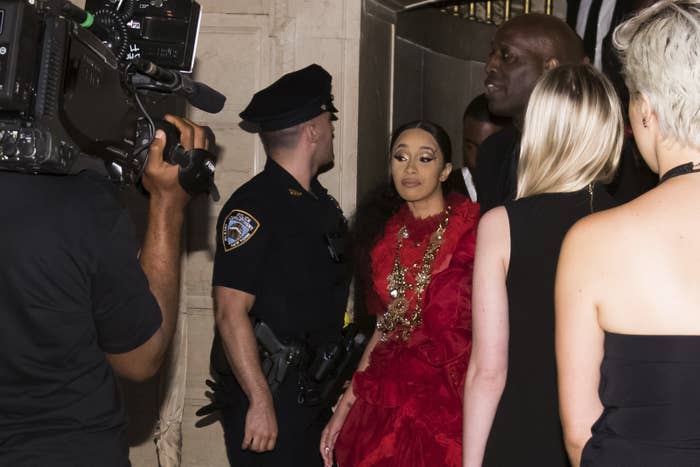 Cardi B was escorted out of a New York fashion party Friday night after allegedly trying to attack fellow rapper Nicki Minaj.
Photos from the incident showed her with a swollen bump on her forehead as she was taken outside, an injury purportedly caused by Minaj's security detail who intervened.
Video footage on social media showed Cardi B being held back as she was escorted out of the Harper's Bazaar Icons party.

In an Instagram post that didn't name Minaj at 12:14 a.m., Cardi B wrote that she has "let a lot of shit slide!"
"I let you sneak diss me, I let you lie on me, I let you attempt to stop my bags, fuck up the way I eat! You've threaten other artists in the industry, told them if they work with me you'll stop fuckin with them!!"
She added: "I addressed you once in person, I addressed you a second time in person, and every time you copped the plea!"
A witness who declined to be named because they were not authorized to speak publicly told the Associated Press that Minaj was talking to someone when Cardi B tried to attack her, but security guards intervened.

As Cardi B was escorted out of the venue, a welt on her forehead was clearly visible.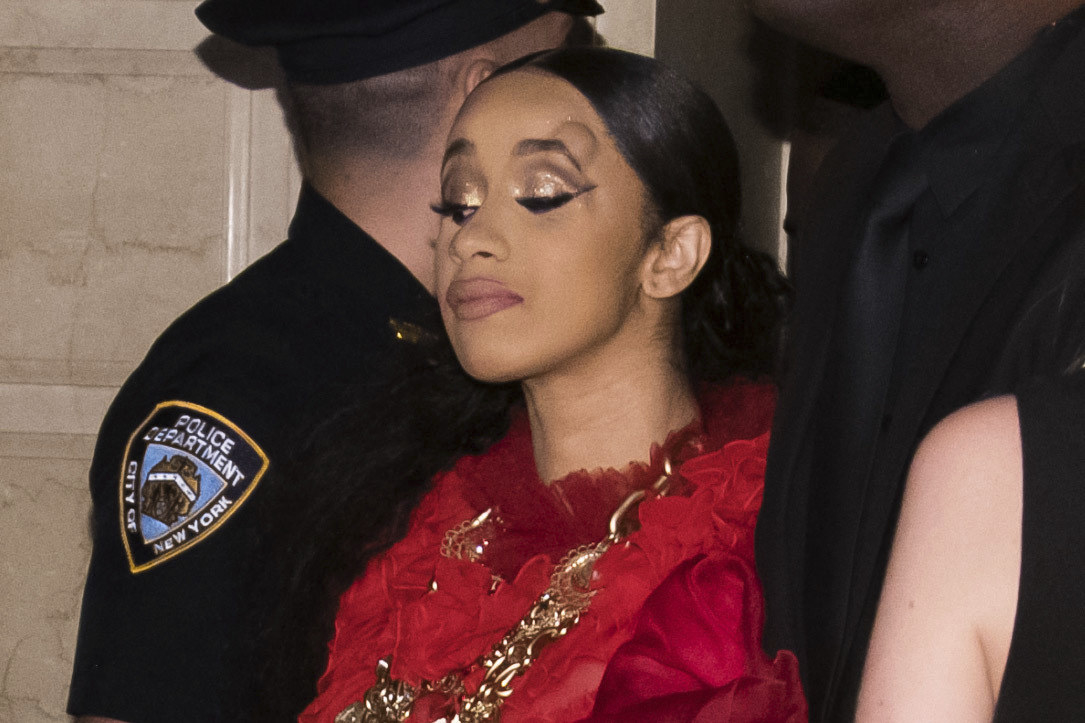 Cardi B and Minaj have been two of the more prolific rap artists in the past year, apparently sparking a rivalry. Cardi B, who also noted criticism of her mothering skills in her Instagram post, recently had her first child with rapper Offset.
Outlets, including TMZ, reported that Cardi B allegedly threw one of her high-heeled shoes at Minaj during the altercation.
After news of the incident broke, Late-Night Twitter was obviously here for it.
Minaj has yet to address the alleged altercation, but has been updating her Instagram page with a selfie video of herself and photos.