Major Rainstorm Causes Mudflows, Havoc In Parched California
The first major rainstorm to hit drought-stricken California since February on Tuesday caused mudflows, felled power lines and large trees, and forced evacuations, especially in the southern part of the state.
In one neighborhood north of L.A., rivers popped up where they really shouldn't be.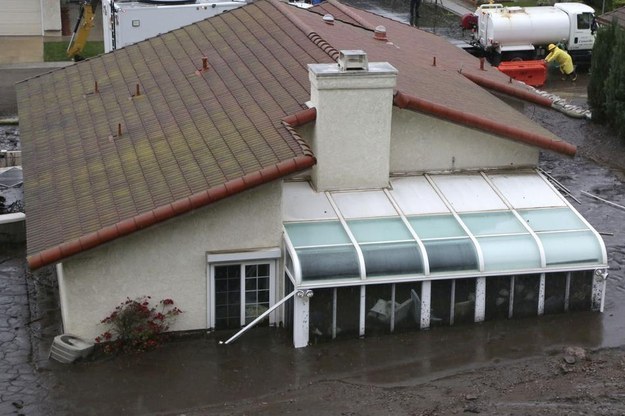 The flow of mud and debris prompted mandatory evacuations for dozens of homeowners.
Despite the onslaught of mud, crews worked throughout the day to channel mudflows around homes and through neighborhood streets.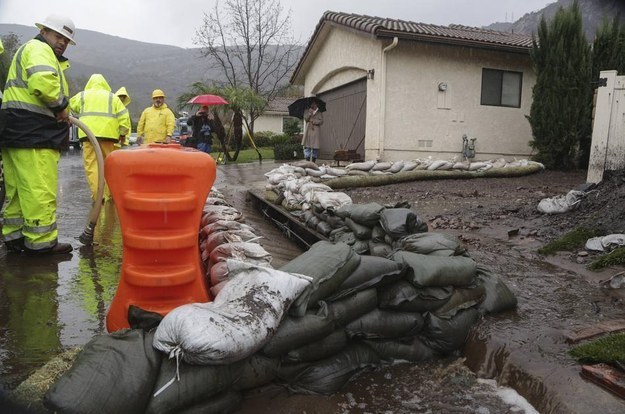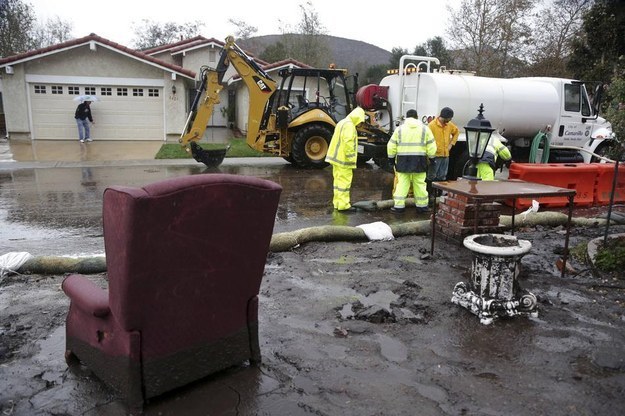 Gusty winds also downed trees and power lines, closing streets across region.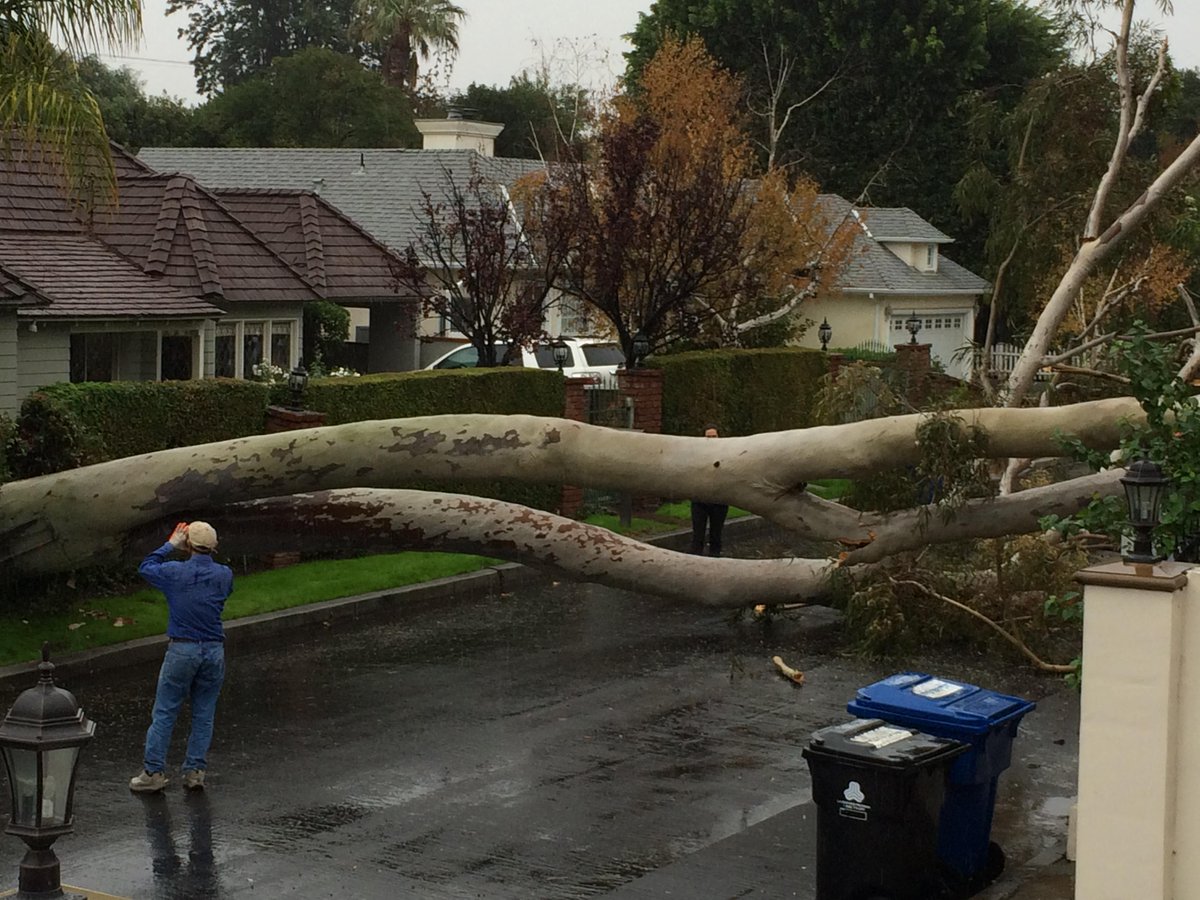 Also in the San Francisco-Bay Area region.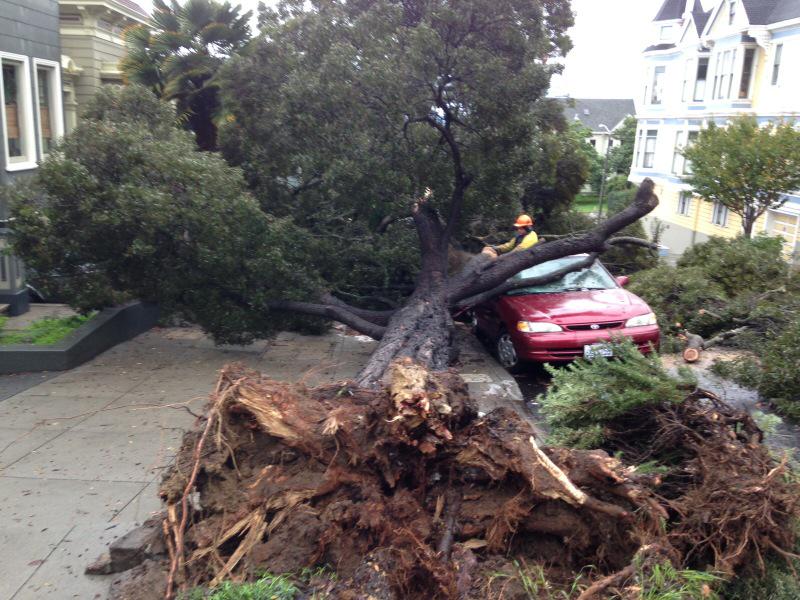 Flooding also forced the closure of Pacific Coast Highway, a major artery connecting Malibu and Santa Monica.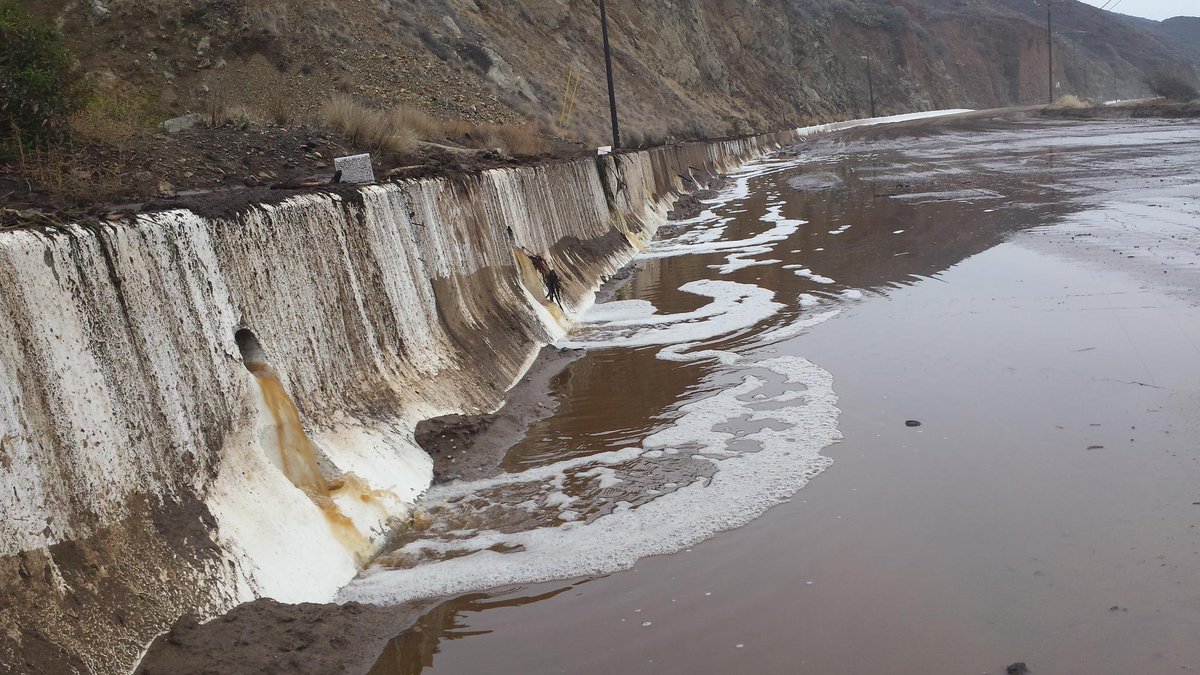 The storm also disrupted commuters across California.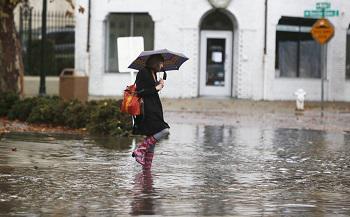 The L.A. area certainly saw its usual share of freeway chaos.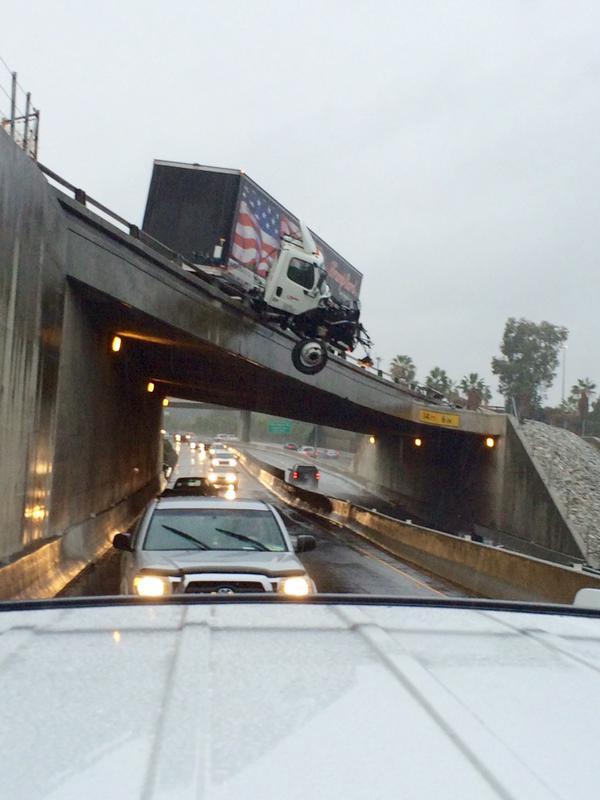 And apparently caught TV reporters in typically sunny Southern California unprepared.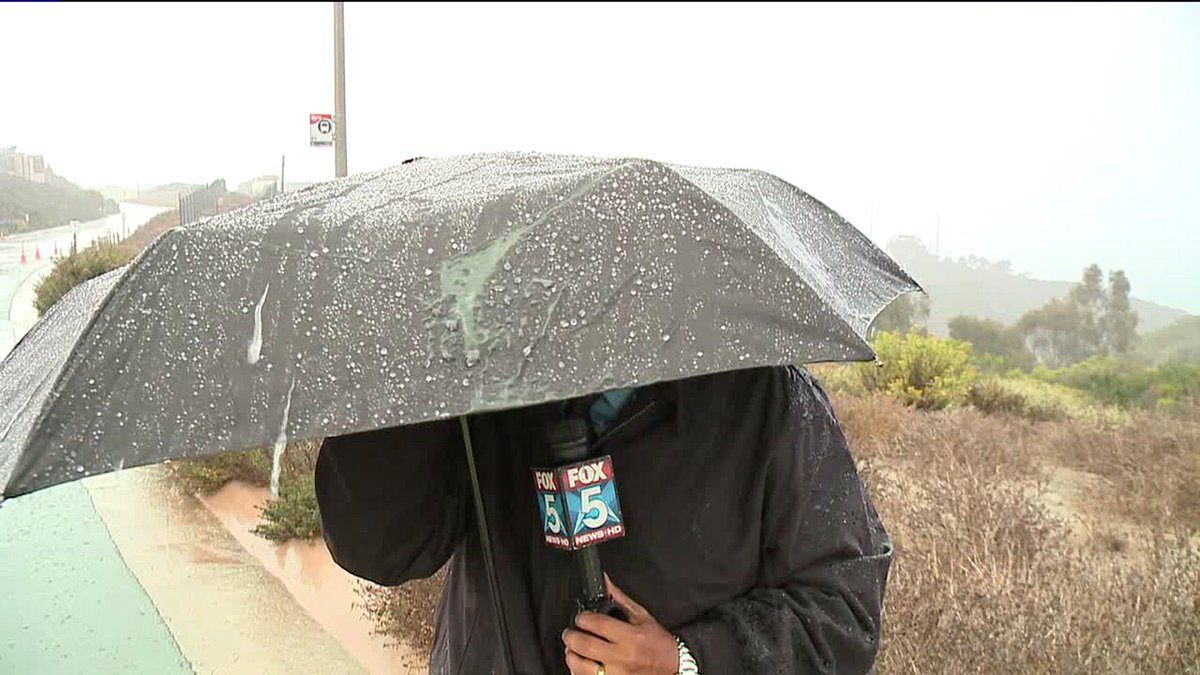 Here's a satellite image of the storm.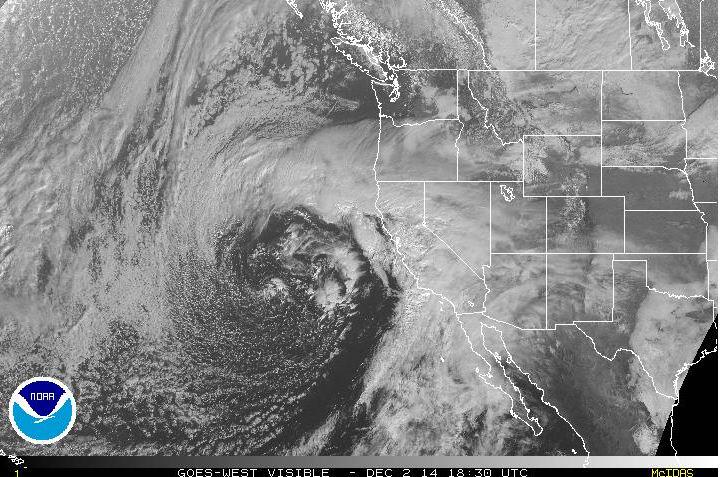 The heavy rainfall sent runoff gushing out from storm drains, swelling normally anemic urban riverways.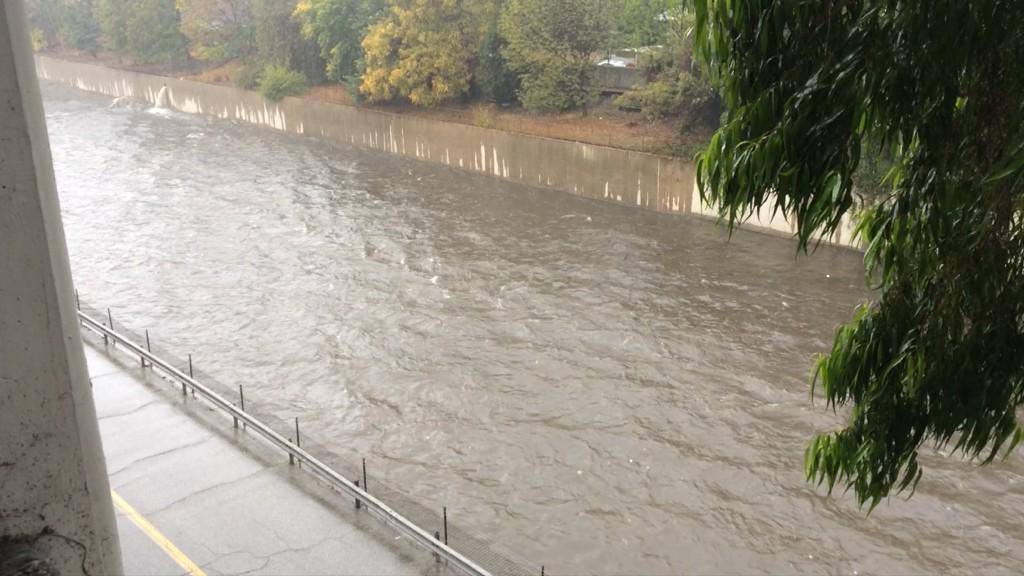 It was largest rain event to hit California since February.
But as massive as the storm was, the rainfall totals weren't expected to make any lasting dent in the state's water deficit. Reservoir levels remain extremely low and, overall, 2014 has been close to a total fail in terms of bringing the sort of consistent precipitation needed to bring recharge them.
The latest drought map shows just how dry California has become.