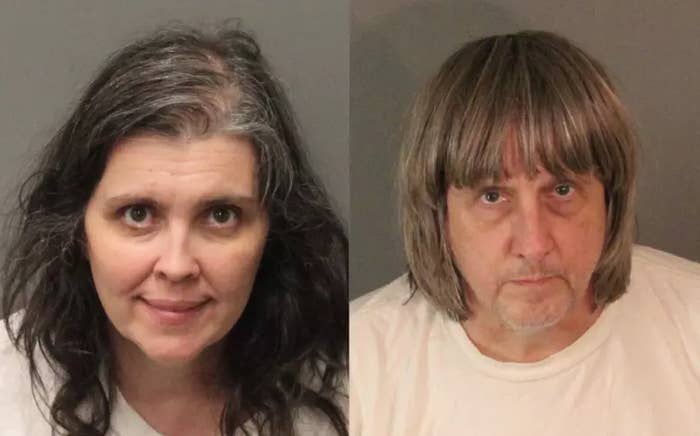 A California couple who authorities say shackled and abused their 13 children in squalid conditions for years pleaded guilty Friday to torture and other charges.
David Turpin, 56, and Louise Anne Turpin, 49, pleaded guilty to 14 felony counts, including one count of torture, roughly one year after their 17-year-old daughter escaped their Riverside home and contacted authorities.
Authorities say she was held captive with her 12 siblings, who ranged in age from 2 to 29 and were often chained to their beds in filthy conditions.
The Turpins could face life in prison when they are sentenced in April.
"This is among the worst, most aggravated child abuse cases I have ever seen or been involved in," Riverside County District Attorney Michael Hestrin told reporters after the court hearing.
The court accepted the couple's guilty plea so the victims would not have to testify, he added.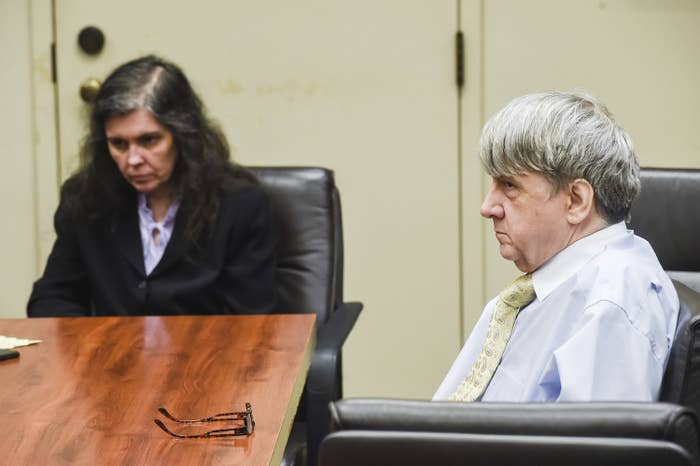 The couple was arrested in January 2018 after sheriff's deputies raided their house. Hestrin said at the time that the siblings were often not released from their chains to go to the bathroom and not allowed to shower more than once a year. The children were also punished with beatings and strangulations, he said.
According to prosecutors, the children were kept in separate rooms when they weren't shackled and were underfed in a house that officials said reeked of human waste.

"The parents would apparently buy food for themselves and not allow the children to eat it … including pies, apple pies, pumpkin pies, and let the children look at it but wouldn't let them eat it," Hestrin said after the Turpins' arrest.
After the siblings were rescued, doctors who evaluated them reported that they were all severely malnourished, and several of them had suffered cognitive impairment and nerve damage from being chained and beaten.
On Friday, Hestin said he had seen the children before the court hearing and was struck "by their optimism, by their hope."