This is Buttons, an orphaned elk in Washington state that hung out with and nuzzle firefighters over the weekend.
The elk has become a fixture in Kittitas County after taking up residence with some cows and goats on a hillside.
In a post on Facebook, Kittitas County Fire District spokeswoman Richelle Risdon said she arrived on the scene to find Buttons "making her rounds giving kisses to each firefighter and officer here."
And no one seemed to mind one little bit.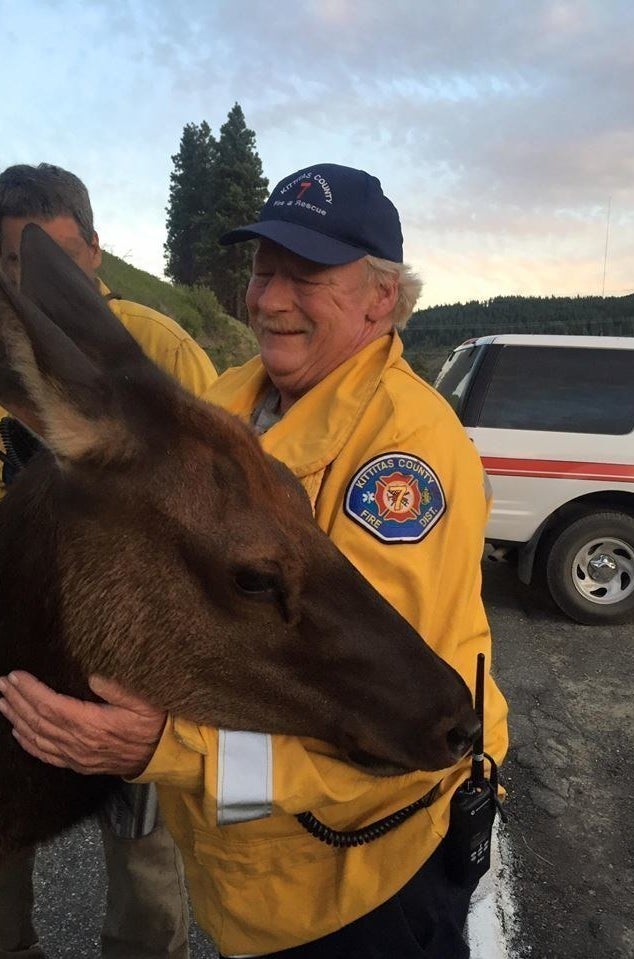 "Need a pick me up, sir?" — Buttons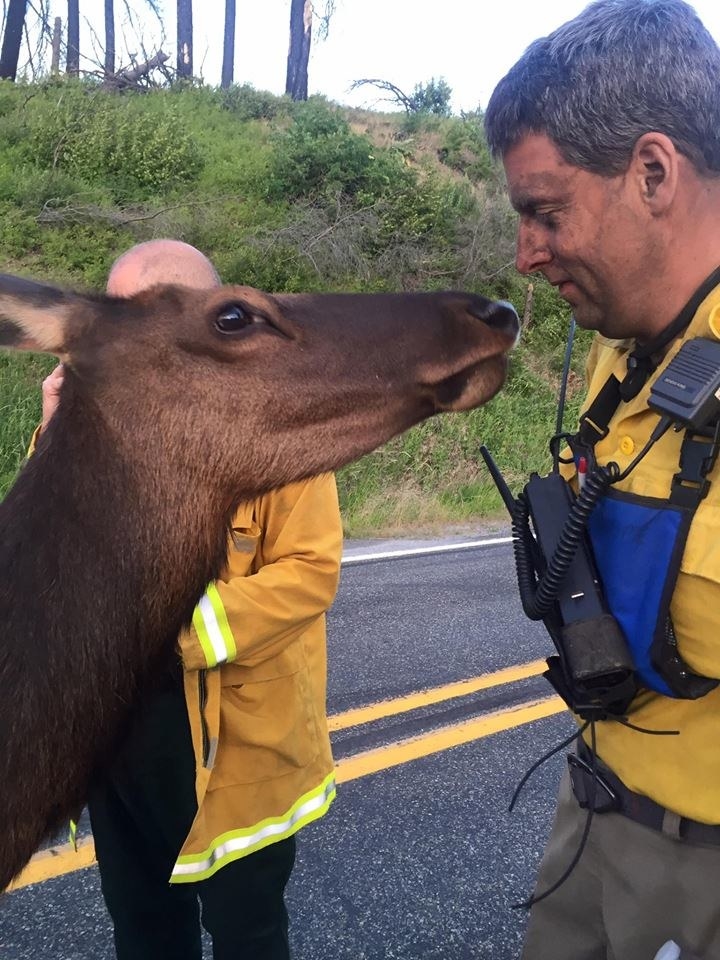 Risdon clarified in her post that firefighters did not seek Buttons out. Instead, she "walked into the command post area and began nudging everyone."
"See you around!" — Buttons