Brown University: 2 Fraternities "Facilitated" Sexual Misconduct At Parties
In a letter to the Ivy League campus Monday, university officials said the Sigma Chi and Phi Kappa Psi fraternities hosted unauthorized parties last year that fostered the misconduct.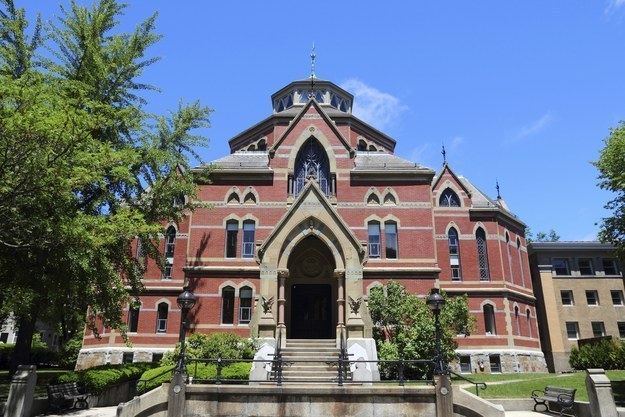 Brown University on Monday sanctioned two fraternities for hosting events that created an environment that "facilitated sexual misconduct."
According to the school, Phi Kappa Psi hosted an unregistered party in October, during which two students reported consuming an alcoholic drink laced with a date rape drug.
One of the students reported being sexually assaulted while under the influence of the drug. Even though the assault did not involve a fraternity member, or occur at the fraternity house, the university's conduct board determined that the party directly contributed to the incident.
As punishment, Phi Kappa Psi will lose official recognition at the university for four years, which includes loss of housing.
During an appeal to the decision, results for one of the drug lab tests were called into question. While a "thorough and final review" of the physical evidence could lead to some of the sanctions against Phi Kappa Psi being modified, the university — citing the overall seriousness of the case and other infractions — ultimately moved ahead with the ban.
Sigma Chi was put on probation and its university privileges were suspended until Fall 2016. School officials said the fraternity also hosted an unregistered party in October, during which a student reported an incident of "non-consensual sexual contact," although she was unable to identify the perpetrator.
Under the sanctions announced Monday, Sigma Chi cannot sponsor social events, will lose key chapter facilities, and is ineligible to conduct recruitment, rush or initiation processes.
In a public letter Monday announcing the action, Brown's executive vice president for planning and policy, Russell Carey, and vice president for campus life and student services, Margaret Klawunn, called the sanctions "emblematic of a growing recognition that the status quo of social events that place students at risk is simply not acceptable."
Representatives for either fraternity could not immediately be reached Monday night.
Brown also announced plans to conduct a comprehensive review this spring of alcohol policies and social event regulations to promote a safer environment on campus.
During the review, no events with alcohol will be allowed in any Greek or program house at the university. Organizations that put security and safety measures in place will be able to serve alcohol so long as they are registered with the Student Activities Office. The school is also prohibiting parties with alcohol service in residential areas.
"We recognize that, in the instances discussed in this letter, not all students within the organizations were individually responsible for the events that occurred," Klawunn and Carey said in their letter. "It is imperative, however, that all students take full responsibility for the behaviors of their organizations."