Blue Bell Creameries To Layoff 37% Of Workforce Amid Listeria-Related Shutdown
The cost-cutting move comes roughly one month after the company announced a nationwide recall and production shutdown because of the potential for listeria contamination.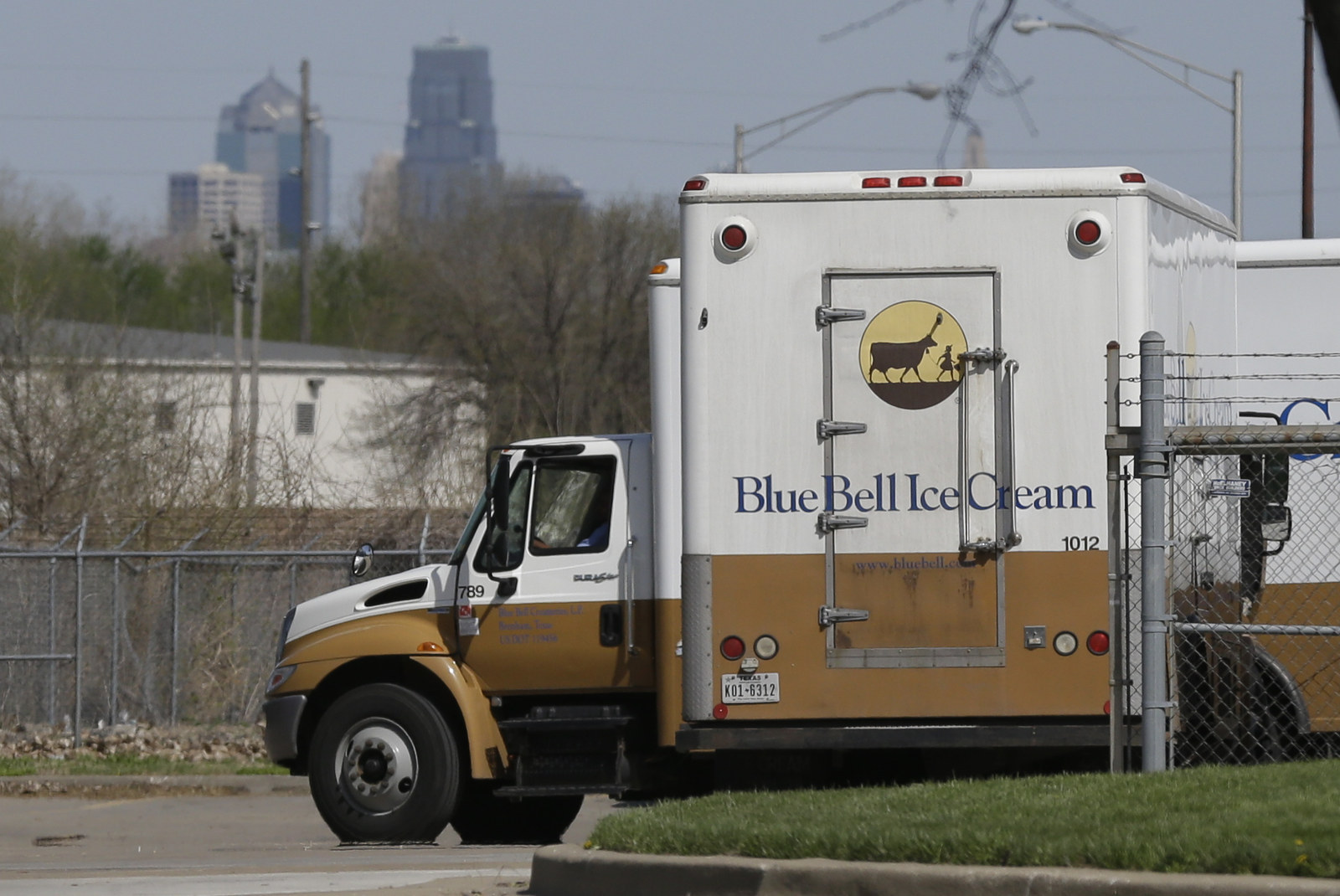 Blue Bell Creameries on Friday announced the "agonizing decision" to layoff nearly 40% of its workforce as the company continues to recover from a debilitating listeria outbreak that prompted a nationwide recall and complete production shutdown earlier this year.
Blue Bell Creameries CEO Paul Kruse said in a statement that the decision to layoff employees was "the most difficult one I have had to make," but that the extended production shutdown left the company with few options.

Kruse also announced other cost-cutting measures, including furloughs and salary reductions, as the process of cleaning and improving Blue Bell's four production plants continues to take longer than expected.
"The agonizing decision to lay off hundreds of our great workers and reduce hours and pay for others was the most difficult one I have had to make in my time as Blue Bell's CEO and President," Kruse said in a statement posted on the company's website. "At Blue Bell, our employees are part of our family, and we did everything we could to keep people on our payroll for as long as possible. At the same time, we have an obligation to do what is necessary to bring Blue Bell back and ensure its viability in the future. This is a sad day for all of us at Blue Bell, and for me personally."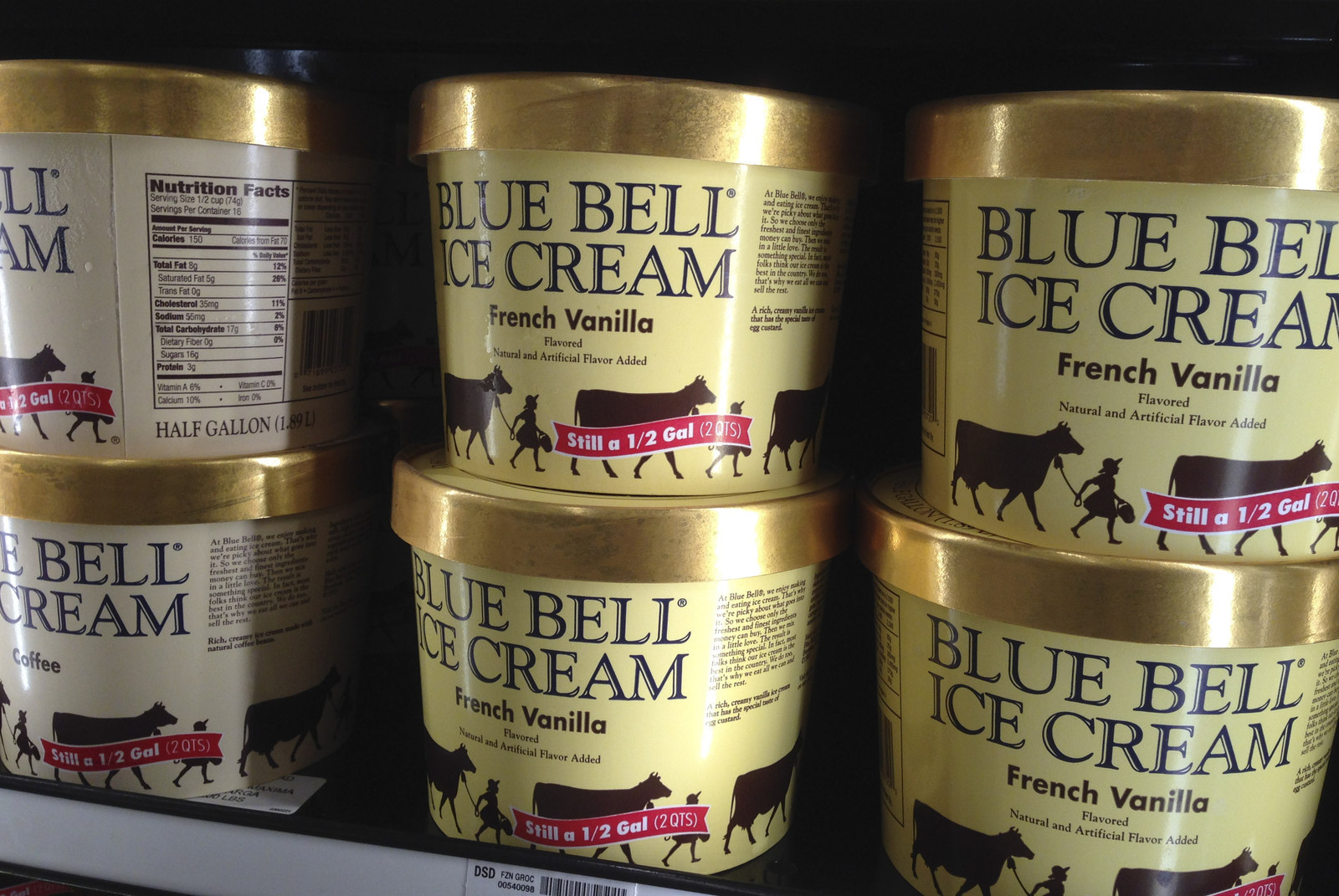 Roughly 750 full-time and 700 part-time employees who are not considered to be essential to the clean-up and operations — or 37% of Blue Bell's workforce of 3,900 — will be laid off, Kruse said. Approximately 1,400 employees will be furloughed or receive reduced salaries.

The move comes roughly one month after Blue Bell Creameries announced a nationwide recall of all its products in April because of the potential for listeria contamination. Federal documents later showed the company knew of the presence of the bacteria in production facilities as early as 2013, but failed to properly address the problem.
In inspection reports posted by the Food and Drug Administration, as well as those obtained by the Houston Chronicle, officials documented multiple instances in which Blue Bell's response to the presence of listeria in its production facilities was woefully inadequate.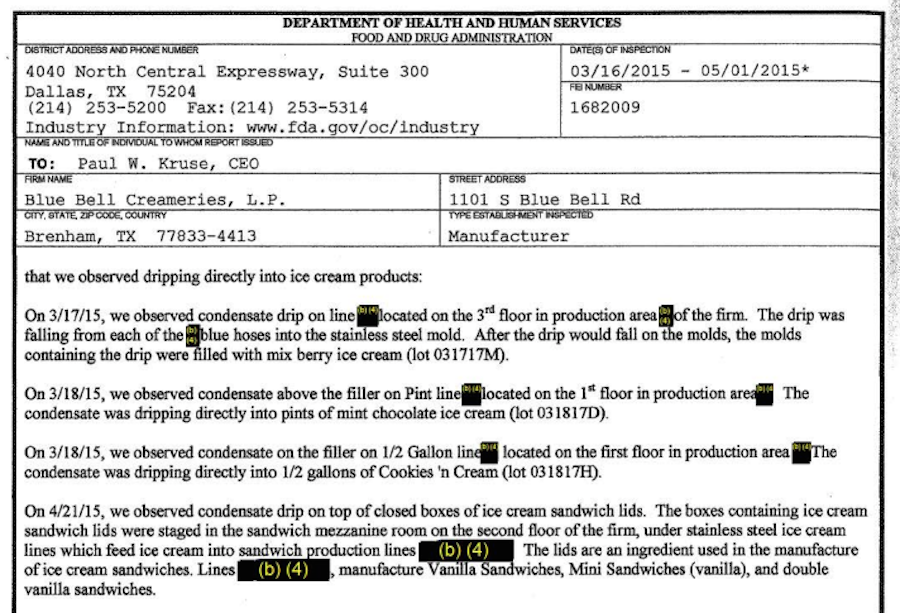 Records obtained Thursday by the Chronicle describe tests as far back as 2013 at the company's Broken Arrow, Oklahoma, plant that came back "presumptive positive" for listeria on surfaces like floors and pallets for ingredients. The records also showed a lack of testing on surfaces and equipment where contact with consumer products was more direct, and therefore, the danger of contamination the greatest.
Other records posted by the FDA document similar contamination prevention breakdowns at Blue Bell plants in Sylacauga, Alabama, and in Brenham, Texas.
Blue Bell Creameries first recalled several products in March after three people died in Kansas. As more people became ill from the same strain of listeria, the voluntary recall was eventually expanded to include all of its ice cream.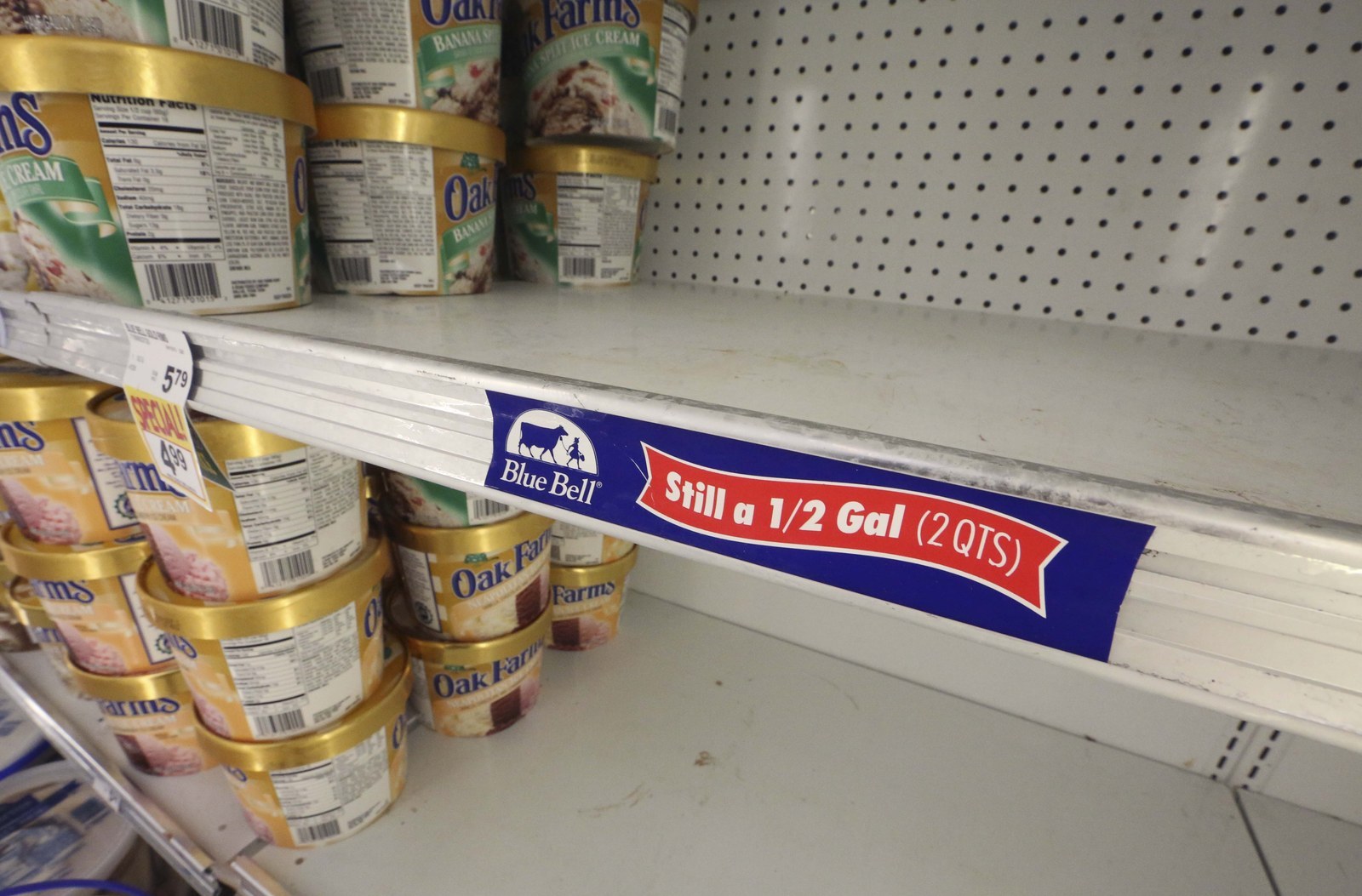 In a recall update posted on its website, Blue Bell said it had completed the major recall phase after collecting 8 million gallons of ice cream and other products from retailers in the U.S and abroad. Consumers who still have Blue Bell products were encouraged to dispose of them or return them to a local retailer for a refund.
The company also said that its plants in Texas, Oklahoma, and Alabama, remained closed as crews continue to clean and sanitize each facility. The efforts include disassembling equipment, conducting extensive maintenance and repairs, and "conducting employee training in microbiology and sanitization," the company said.
Blue Bell also said it was reviewing all of its operating procedures and "every step of the production process" to eliminate possible contamination pathways.
In his statement announcing the layoffs, Kruse said there was no immediate timeline for when production would restart.
The workforce reductions will affect distribution and production facilities in Arizona, Colorado, Indiana, Kansas, Kentucky, New Mexico, Nevada, North Carolina, South Carolina, and Virginia.
Blue Bell Creameries isn't the only ice cream company to institute recalls over fears of listeria contamination. In April, Jeni's Splendid Ice Cream also recalled all of its products and halted production after a swab test on the spout of one of the Ohio company's production machines tested positive for the bacterial strain.
Read one of the Brenham, Texas, FDA inspection reports here:
Download PDF