Rare Baby Dinosaur Fossil Airlifted Out Of New Mexico Wilderness
The unusual manner of travel capped a yearslong effort to retrieve the first baby Pentaceratops skeleton ever unearthed.
A helicopter carries remains of a Pentaceratops skeleton on Thursday.
The first-ever discovered skeleton of a baby Pentaceratops — a rhino-like plant-eating dinosaur that roamed the Plains some 70 million years ago — hitched an unusual ride out of the New Mexico wilderness Thursday.
After years of arduous digging and a fair amount of paperwork, the plaster-covered skull and skeleton of the baby Pentaceratops took to the air, carried by a National Guard Blackhawk helicopter to a waiting cargo truck.
Paleontologists with the New Mexico Museum of Natural History and Science, which received the fossils Thursday, made the discovery during a trek through the Bisti Wilderness in 2011.
Fewer than 10 adult Pentaceratops skulls have been unearthed in the past century, so the discovery of the nearly intact baby skeleton was greeted with even more excitement.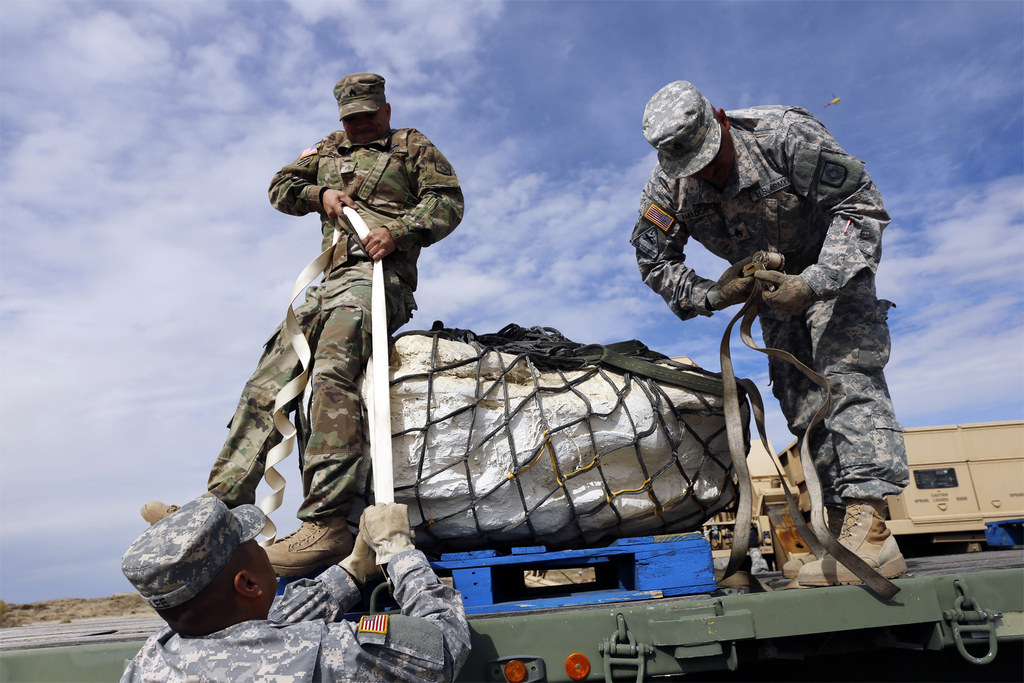 Using traditional methods for excavation, however, wasn't an option since motorized equipment isn't allowed in the protected area. That meant crews had to haul in hundreds of pounds of plaster, countless jugs of water, and heavy tools for the dig, the museum's curator, Spencer Lucas, told the Associated Press.
That also meant that crews would be unable to use traditional motorized equipment and vehicles to load the fossils, necessitating Thursday's assist from the National Guard.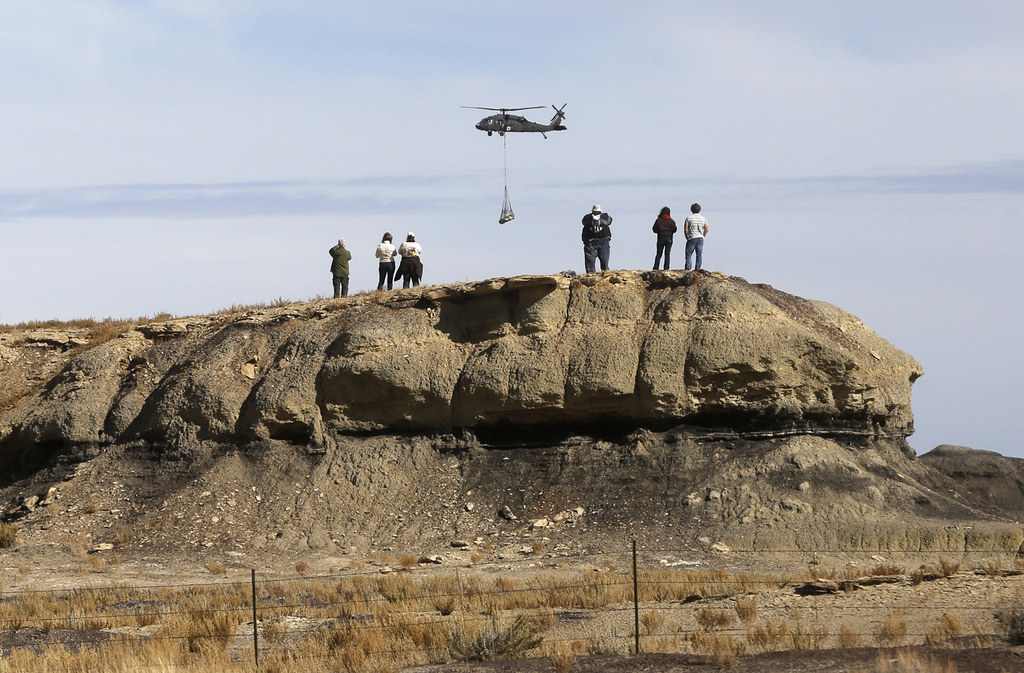 The team also airlifted the skull of an adult Pentaceratops that was found roughly 10 miles away.
Adult Pentaceratops — with their five horns and shield-like frill — grew to be about 20 feet long and are estimated to have weighed around five tons. The baby skeleton uncovered in New Mexico was estimated by the museum to have stood about 10 feet tall.
It's not known how the baby died, although paleontologists hope uncover to clues — such as tooth marks or bone fractures — when they process the fossils. While it could take many months to complete the work, museum officials told the AP that they hope to eventually put them on display.
In the meantime, the public will be watching crews begin the process next week as they open one of the plaster casings from behind a glass observation windows at the facility in Albuquerque.