Bei Bei The Giant Panda Cub Couldn't Be Bothered At His First Press Conference
Beiiiiii.
You all recall Bei Bei, the giant panda born at the National Zoo on Aug. 22. So tiny and fragile.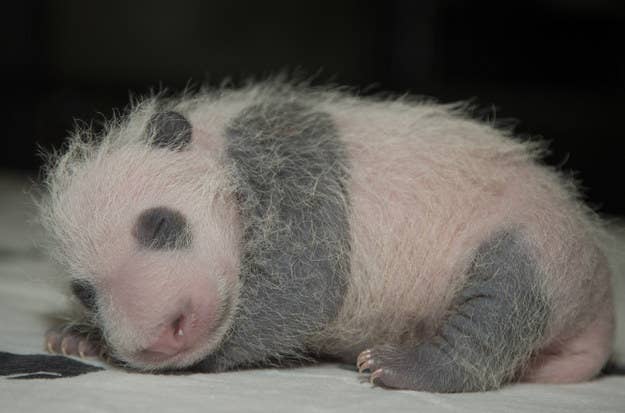 But this week, Bei Bei made his first media appearance during a weigh-in ahead of his official debut to the public, which is scheduled for Jan. 16. And boy has he grown.
Just look at Bei Bei now.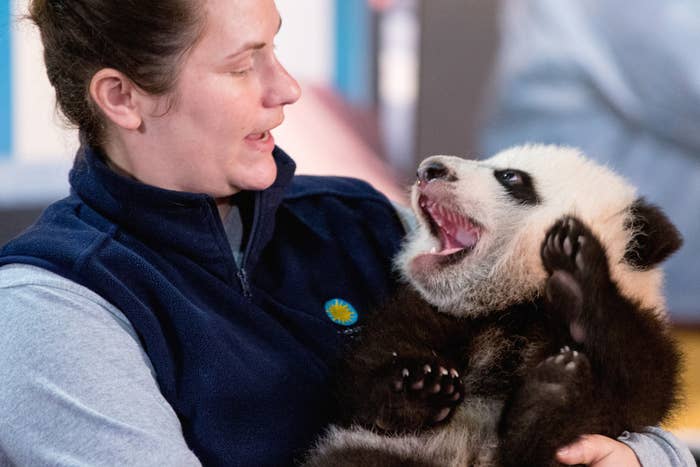 Bei Bei is the Smithsonian National Zoo's newest panda, offspring of Mei Xiang and Tian Tian, and named by first lady Michelle Obama herself. When he was born, he had the mass of a 4-ounce stick of butter and was pink, practically hairless, and totally defenseless. His twin brother did not survive.
But at nearly 4 months old, Bei Bei now weighs more than 17 pounds.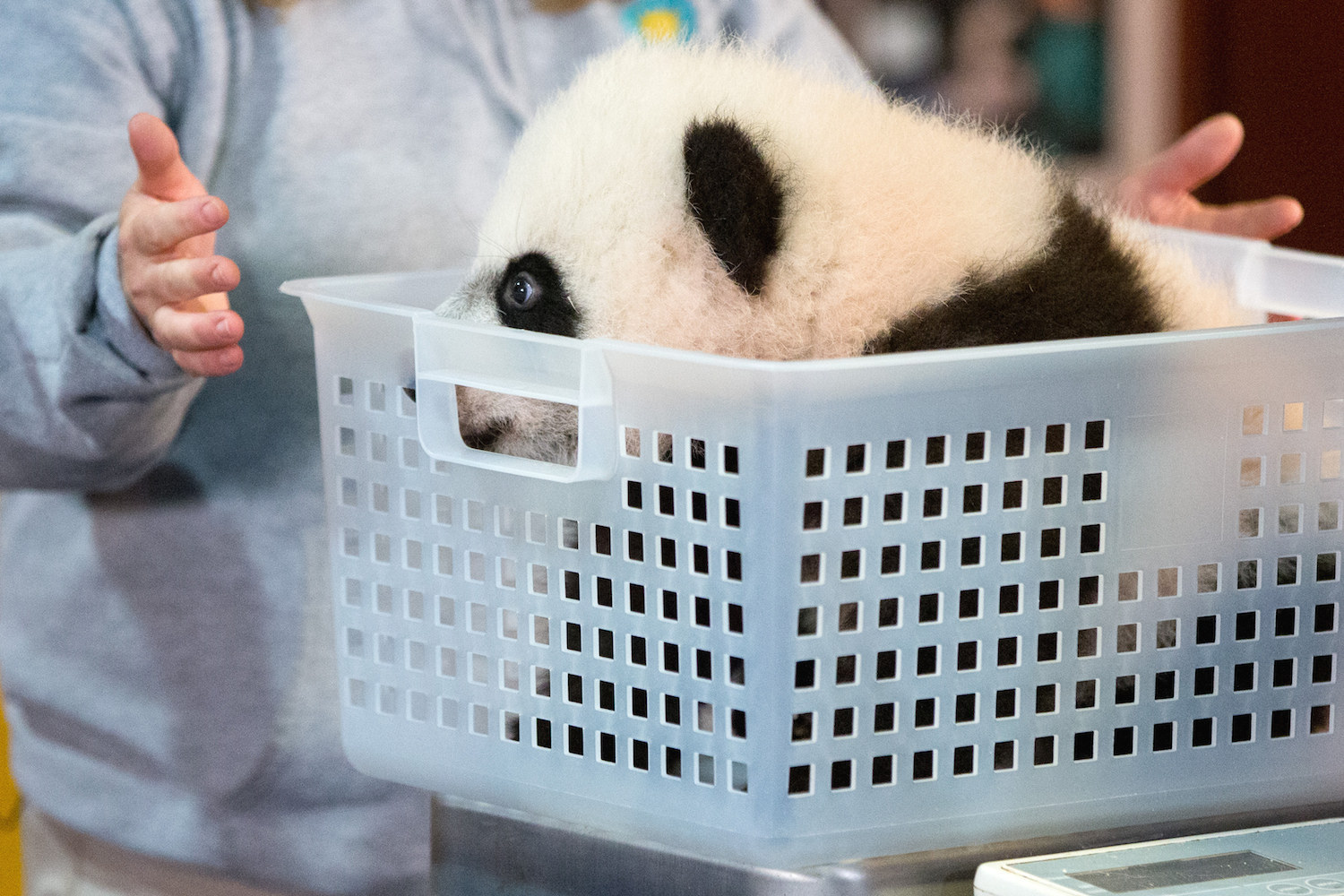 In fact, according to the zoo, Bei Bei is gaining about one pound per week and is already heftier than his older siblings were at the same age.

The National Zoo has been tracking his monthly progress in what could possibly be one of the most essential bulletins on the internet.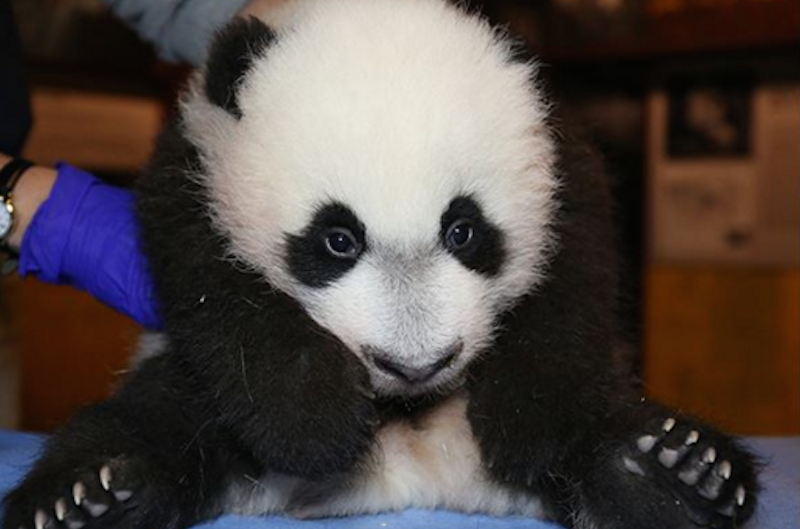 Zookeepers have also been observing his progress via cameras in his habitat and den, where his mother has also been keeping a watchful eye.
Here, Mei Xiang helps Bei Bei do an acrobatic panda handstand.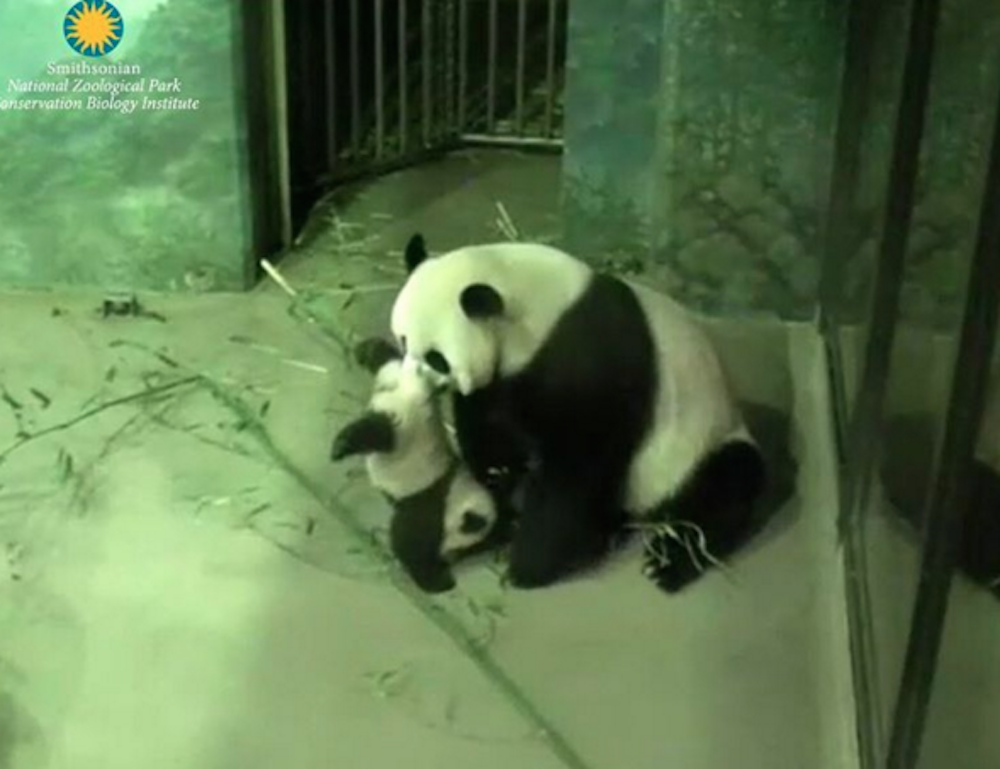 However, Bei Bei appears to be so comfortable in his own skin that during the private media session on Monday, he could hardly be bothered.
At one point, the grunting and drooling panda cub appeared to doze off in front of the cameras.
According to the Associated Press, biologist Laurie Thompson told reporters that prior to the media event, Bei Bei had been playing with a piece of bamboo and trying to walk. And just like tiny humans, he tires easily.
"I'm very proud of him," Thompson said. "Obviously, he wasn't too bothered by all the people here. This is just the beginning for him as far as people go."
That's because, since Bei Bei is considered vital to the breeding program of a critically endangered species, he will be interacting with humans quite a bit over his lifetime, especially when he goes back to China.
Looks like he's comfortable with that already.